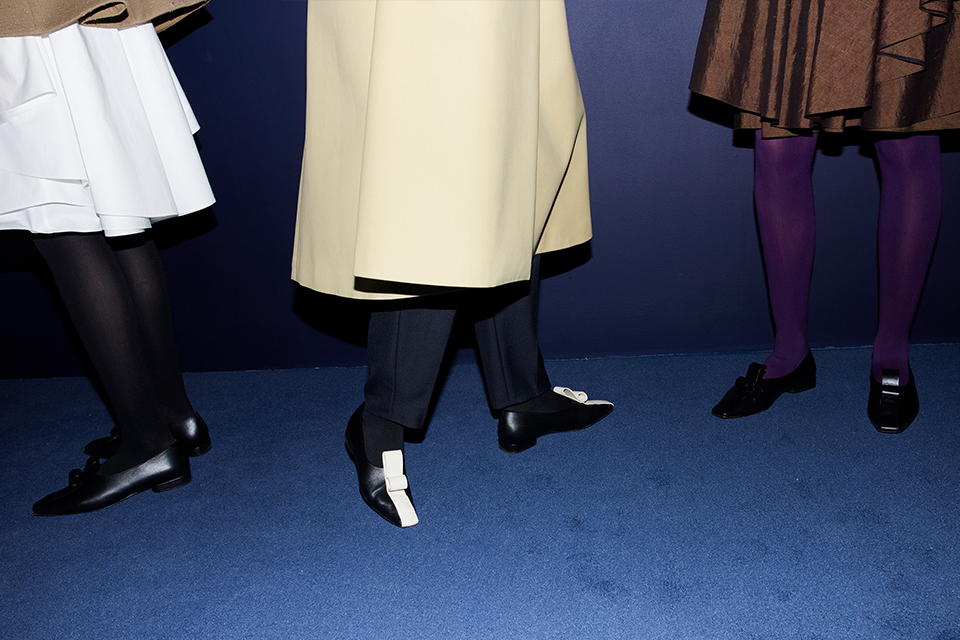 With individuality reigning supreme in ready-to-wear, an artful shoe is essential. The runway was awash with graphic heels, sporting geometric details in bold strokes of color, yet imminently wearable and walkable. Here, a roundup of the season's standout styles.
HOT ON YOUR HEELS
Graphic heels — from slim, spherical offerings to their square, block-shaped counterparts — loomed large, and were spotted supporting knee-high boots and elegant pumps, alike. Never reaching above an inch or two in height, these artistic details balanced an unending need for comfort with a much-needed break from restraint.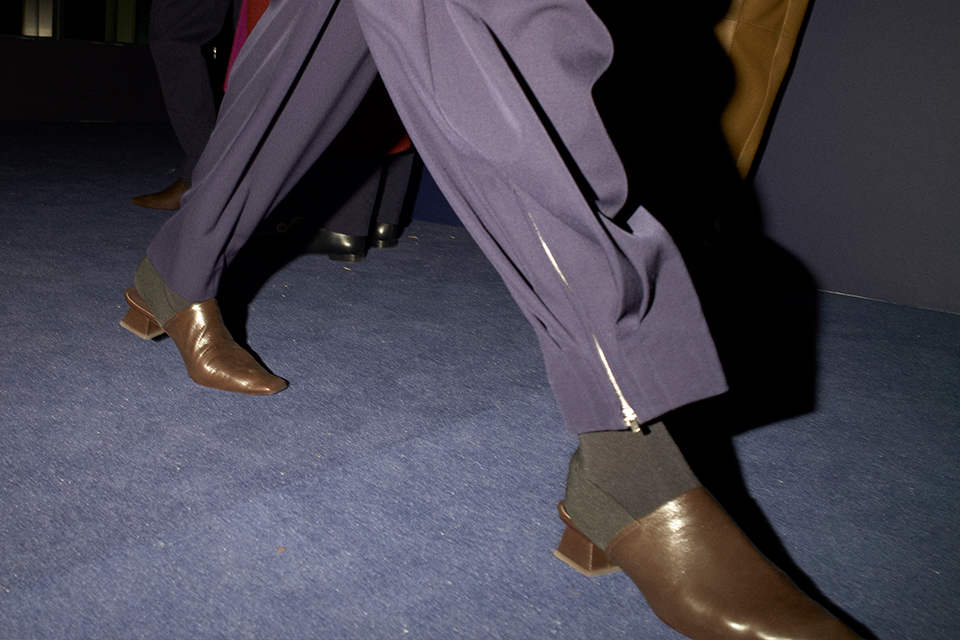 SHAPE OF THINGS
Geometry class resumed for Fall 2022 in the form of circular details on mules and pumps and a scroll-like design, created by manipulating leather into artful waves. Heels remained low, proving that, while these decorative iterations were a far cry from sneakers, they were still intended for life in the real world.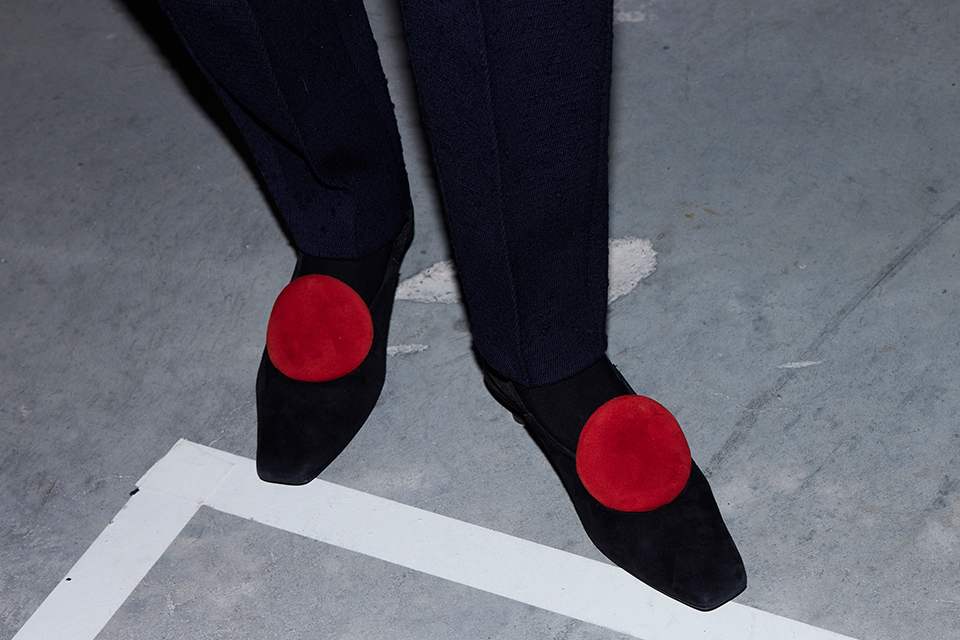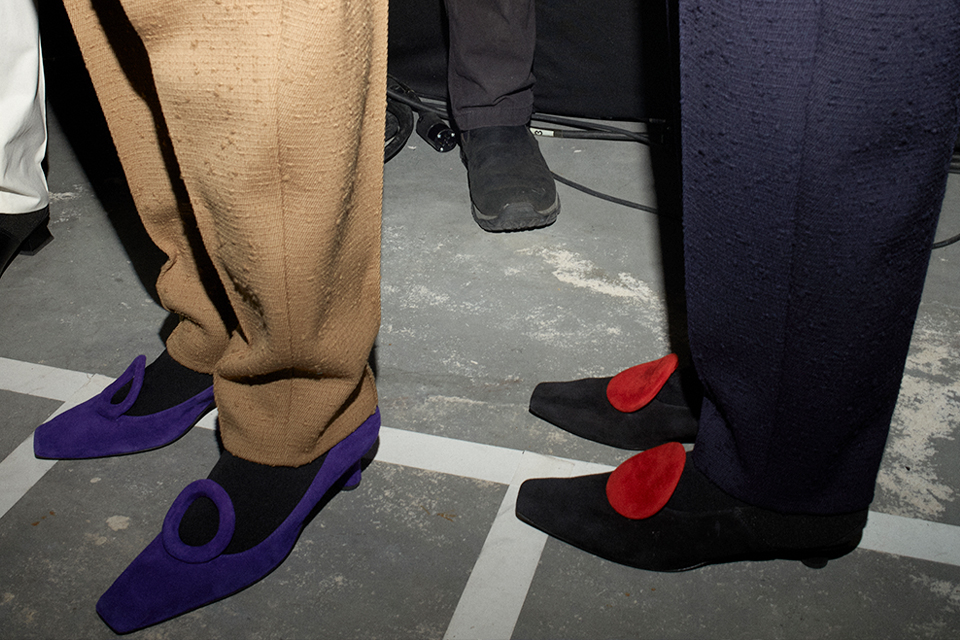 ALL UNDONE
Functional hardware was reimagined as adornment this season. A pair of flat ankle boots with decorative side zippers, for example, offered variations on a theme. Wear them closed, with the delicately swinging ball chain, or open and undone, to reveal a bright pop of color on the shoe's interior.