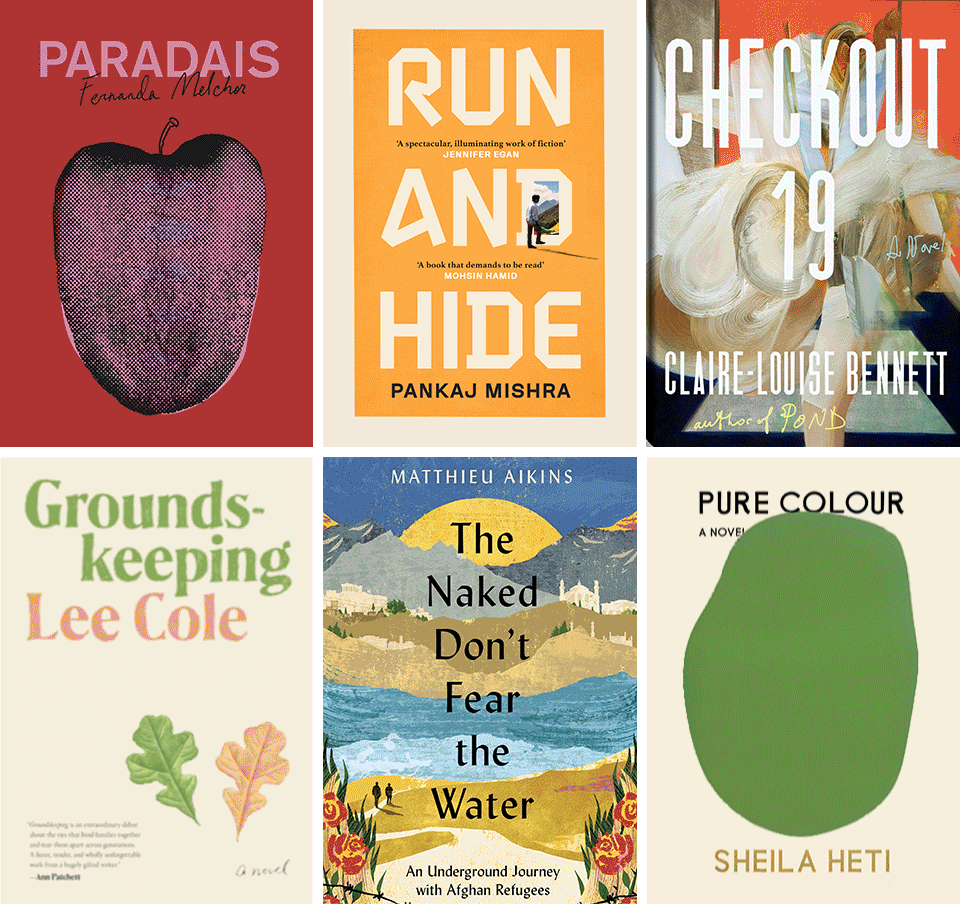 If one of your New Year's resolutions was to read more, join the club. Fortunately, a flurry of new non-fiction and fiction titles — including novels by Pankaj Mishra and Claire-Louise Bennett — have emerged in 2022 to help keep us on track. Below, are six books that promise to be page-turners.
Run and Hide by Pankaj Mishra
After a 20-year hiatus, lauded essayist Pankaj Mishra makes his return to novels with Run and Hide. Weaving themes of love, capitalism and globalization, the book follows Arun from his small railway hometown in India to a prestigious Indian university where he is introduced to the dangers of ambition and greed.
Paradais by Fernanda Melchor
An intoxicating read by one of Mexico's most exciting new authors, Fernanda Melchor. Set inside a luxury housing complex, Paradais tells the story of two teenagers fighting impending adulthood while simultaneously exploring the patriarchy and classicism embedded in Mexican society.
Checkout 19 by Claire-Louise Bennett
In stunning prose, Checkout 19 traces pivotal moments in the narrator's life, from grade-school crushes to failed friendships. Author Claire-Louise Bennett spins a web of humor and heartbreak, growth and failures as the narrator finds her footing as a writer.
Groundskeeping by Lee Cole
In his debut novel, Groundskeeping, Lee Cole masterfully writes of love, class and family. The protagonist, Owen Callahan, returns home to Kentucky where he takes a job trimming trees at a state university. Here, he navigates colliding worlds — Ivy League liberals and deep south conservatives.
Pure Colour by Sheila Heti
Sheila Heti's new book is a philosophical and, at times, outlandish exploration of existence. It follows a woman named Mira as she grapples with the loss of her father. Mystical, emotional and dazzling, Pure Colour is a quick and energetic read that defies genres.
The Naked Don't Fear the Water by Matthieu Aikins
In this harrowing true story, Canadian journalist Matthieu Aikins — who has lived and worked in Afghanistan since 2008 — goes undercover as an Afghan refugee, joining his friend Omar as he flees economic and political instability to find a new life in Europe. It is a tale of love and friendship that brings into sharp focus one of the greatest humanitarian crises of our time.