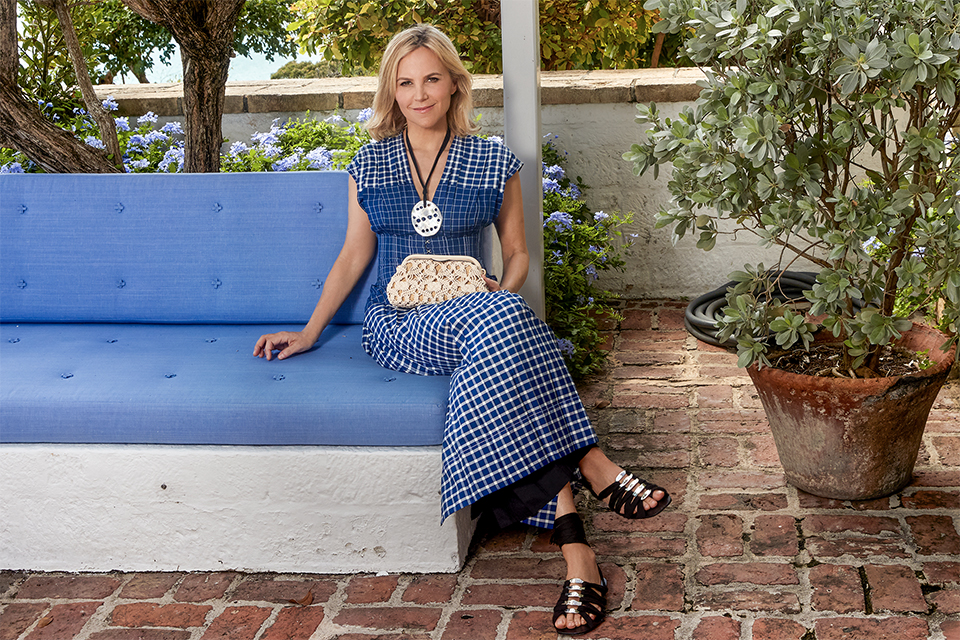 What inspired the Spring/Summer 2022 collection?
I have always loved the traditions of American sportswear. Effortless, unfussy, chic clothes designed for the way we live. For Spring/Summer 2022, we were inspired by the ingenuity of American designer Claire McCardell, who revolutionized the way women dress in the early midcentury. She discarded the rules of what women should wear, creating clothing that was liberating, practical and elegant. She was also a problem solver, introducing details like side zips and pockets. Our collection pays homage to Claire's incredible legacy.
How does this translate to the collection?
I'm interested in reframing classic silhouettes, creating tension by juxtaposing ideas. Bags adorned with '50s-era Bakelite beading — a nod to Claire's decorative brilliance — cat-eye sunglasses, hourglass dresses… We incorporated utilitarian details throughout, from hook-and-eye closures running down the front of bodices and handbags to exaggerated top stitches on collars and hems.
Do you have any favorite pieces?
There are so many exciting new bags this season, like our McGraw Dragonfly and T Monogram Moon. The McGraw Dragonfly's winged silhouette is incredibly versatile, and T Monogram Moon's circular shape is inspired by vintage canteen bags.
The dress that I am wearing above — which is available in March — is named for Claire. Its waist is gently defined by intricate pleating and hook-and-eye closures for a timeless and flattering fit. As with every collection, we are focused on beautiful pieces with impact.