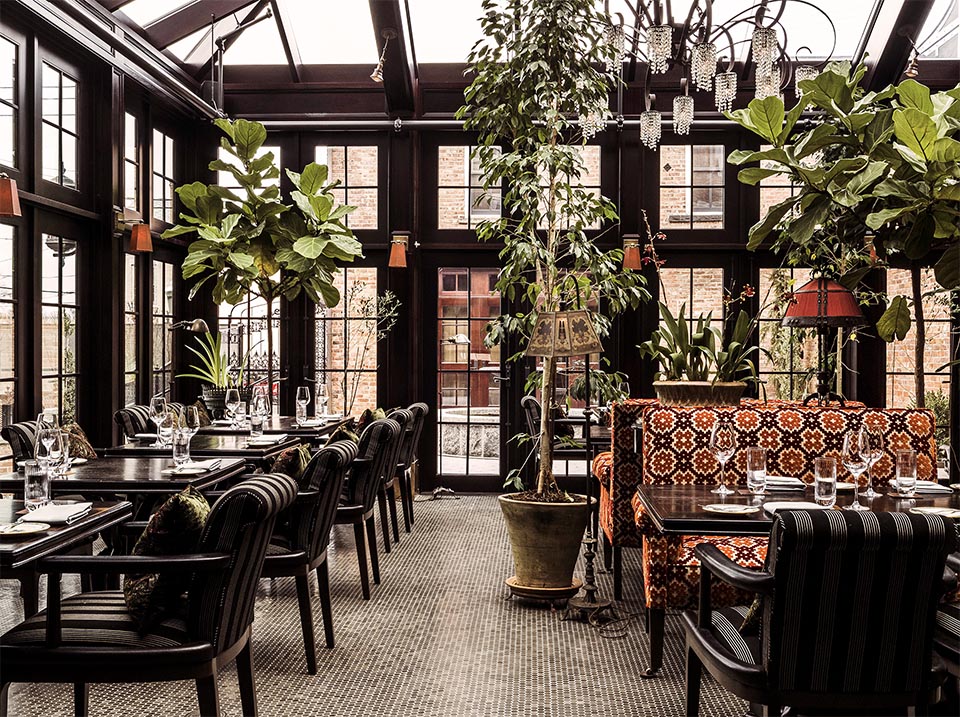 Just a two-hour train from New York City, Hudson is a favorite destination among New Yorkers looking for a weekend away. The city's main thoroughfare, Warren Street, is home to an array of vintage and antique shops, bakeries, bars, restaurants and art galleries. And while a day trip is entirely feasible, a night or two at The Maker Hotel guarantees the complete Hudson experience.
Comprising three buildings— an 1800's Carriage House, a Georgian mansion and a Greek Revival building — and 11 bedrooms, The Maker is the first hotel from Lev Glazman and Alina Roytberg, co-founders of cult beauty label, Fresh. "During my travels, I always felt there was an opportunity to expand the hospitality experience. One that inspires and allows you to dream," says Glazman. "We knew we could execute The Maker concept in Hudson because the area was so rich with artisans, history and design."
The preservation of original details — such as fireplaces, wood flooring, decorative stain glass, mosaic tiles and hand-painted ceilings — was a top priority for Glazman and Roytberg, who enlisted the help of local Hudson Valley craftsmen, like sixth-generation master furniture restorer Gary Keegan. Over 70% of the property's décor is vintage, a detail that recalls Tory's own approach to interiors.
Combining unfussy glamour and artisanal allure, The Maker has quickly become one of New York's coolest hotels. Reservation confirmed.