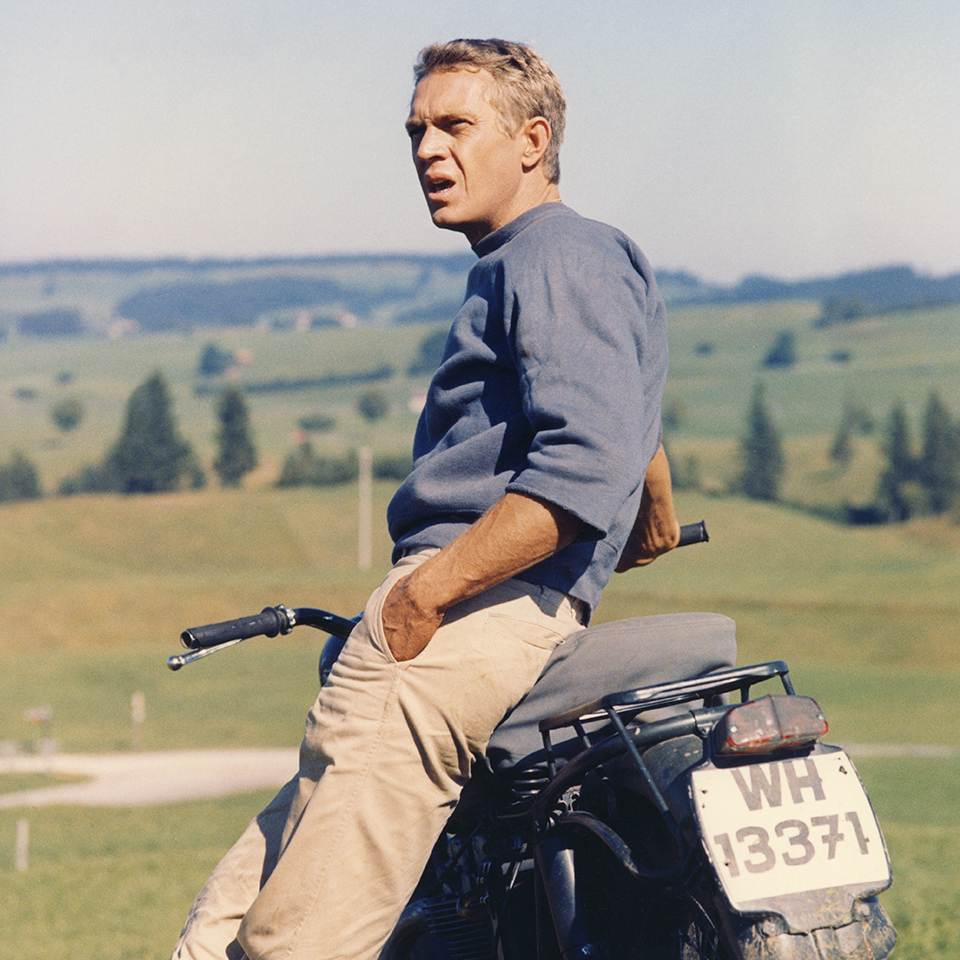 Bold, passionate and ambitious, Aries (March 20 — April 19) dive headfirst into all that life has to offer — a fitting attribute for a sign symbolized by a ram. Below, astrologer and Tory Daily contributor Susie Cox unpacks the month ahead for the fire sign and its fellow zodiacs.
Aries
Happy Birthday, dear Aries. Your birthday always welcomes spring, which so many people celebrate. You have a lot to celebrate because Mercury will be in your sign from March 27 – April 11. Mercury is all about communication. Make sure to reach out to all your special friends and loved ones during this birthday month!
Taurus
Even though Taurus doesn't like change much, the first week in April will likely bring a surprise to you regarding others. You might run into an old relationship to test you. Or you might connect with new people in a powerful way.
Gemini
Your house of publishing has several planets moving through it now. If you have a book in your head, now is the time to put it to paper. It can be a workbook or pamphlet. Gemini usually doesn't write long, hard-to-ready books. Make it fun and easy.
Cancer
During early April there is a perfect triangle between the planets in water signs. Your sign of Cancer is aligning beautifully with the Scorpio and Pisces planets. Get together with your family and friends and do something creative. Have an art day where you provide all the paint and brushes and just have fun.
Leo
You have a group of planets moving through your houses of money and career this month. Are you up for a promotion? Or are you being bold and decided to start a new occupation? If you follow your passion now, you will see almost instant results.
Virgo
Both Mars and Venus will be aligning with your Virgo Sun soon. If you are up for a change in your love life, these planets just might bring that to you. Your artistic side is wanting to emerge also. Open up to new beginnings, dear Virgo.
Libra
The Full Moon will happen in your sign of Libra on April 16th. There are many planets in Pisces now, so you might want to have a Full Moon party around art. Maybe go to an art opening or a concert. Shopping is also a good Full Moon birthday activity.
Scorpio
There is a large group of planets moving through your 5th house of Fun Times. Even though your Scorpio is private, this is the month to venture out and try something unusual and a bit adventurous. If you are up for a short road trip, now is the time.
Sagittarius
Your home life is the focus this month. The Sag in you is quite adventurous and gets distracted easily. Choose a project you have been wanting to accomplish at home and just get it done. You will be so proud of what you did.
Capricorn
Your mind is the center of attention this month. Do you have a project you want to start regarding writing? If not, use this mental energy to organize your paperwork of office. If your bookshelf is calling you, it might be time to clear it out and give some books away.
Aquarius
Mars and Venus are still in Aquarius until April 15th. You have time to straighten out any love life situations before then. Or if your love life is good, turn your attention to art or beauty. Are you up for a spa day?
Pisces
There are quite a few planets in Pisces now, but the most important ones are Jupiter and Neptune. On April 12th, they joined each other in Pisces. Jupiter will open new doors for you and all you have to do is to tell the Universe what you want. Be specific and think Big!
牡羊座(3月20日から4月19日
牡羊座
牡羊座の皆さん、お誕生日おめでとうございます!牡羊座の誕生月は、いつも春を迎え、人々の喜びに満ち溢れます。水星が3月27日から4月11日まで牡羊座に滞在するため、今年はさらに祝福ムードが高まります。水星はコミュニケーションを司る星。今年の誕生月は、大切な人や親友に連絡をとってみましょう!
牡牛座
牡牛座は変化をあまり好みませんが、4月の第1週に、他の人が関わる思いがけない出来事がありそうです。昔の知り合いにばったり出会い、あなたの成長が試されるかも。もしくは、新しい仲間と強い繋がりが生まれるかもしれません。
双子座
双子座の文筆家としてのハウスにいま、惑星がいくつか滞在しています。何か書き物の構想が頭に浮かんでいるなら、いますぐ書き出してみましょう。ガイドブックやパンフレットがおすすめ。双子座は長くて読みにくい文章は書きたがらないもの。楽しくてシンプルなものに仕上げましょう。
蟹座
4月上旬に、水の星座に滞在する惑星たちが正三角形を形成します。蟹座は、蠍座と魚座の調和のとれた位置にあります。家族や友達を集めて、何かクリエイティブなことをしてみましょう。全員の絵の具や筆を用意して、アートな一日を企画してみては?楽しい時間を過ごしましょう。
獅子座
今月は、獅子座のお金とキャリアのハウスに多くの惑星が滞在しています。あなたは昇進を目指していますか?それとも思い切った転職をお考えですか?いまのあなたは情熱に従って行動すれば、すぐに結果に結びつきます。
乙女座
まもなく火星と金星が、乙女座と直線上に並びます。恋愛に変化を求めているなら、この惑星たちが叶えてくれそうです。あなたの中の芸術的な一面も表に出たくてうずうずしています。今月は、新しい扉を開いてみましょう。
天秤座
4月16日に天秤座で満月が起こります。いま魚座には多くの惑星が滞在しているので、天秤座もアート要素を取り入れながら満月を祝ってはいかがでしょうか?美術展やコンサートに出かけるのも良さそう。満月を迎える日のショッピングもおすすめです。
蠍座
蠍座の「楽しい時間」を意味する第5ハウスに、惑星がいくつも滞在しています。蠍座はプライベートな時間を大切にしますが、今月は思い切って、いつもとは違うちょっと冒険的なことをしてみましょう。近場のドライブをお考えなら、今が絶好のタイミング。
射手座
今月は、家での過ごし方がポイント。射手座のあなたは冒険心が旺盛で、しばしば気が散ってしまうことも。家でやりたいと思っていたことを一つ選んで、やり遂げてみましょう。清々しい気持ちになりますよ。
山羊座
今月は、山羊座の強い精神力が注目の的です。何かを書き始めたいとお考えではありませんか?そうでないなら、心のエネルギーをオフィスの書類整理に活かしましょう。本棚が気になるなら、いまが片付けるタイミング。何冊か本を手放しても良さそうです。
水瓶座
火星と金星が、4月15日までずっと水瓶座に滞在します。それまでに、いまの恋愛の状況を見直しておきましょう。恋愛が順調なら、芸術や美容に目を向けてみて。スパに出かけるのもおすすめです。
魚座
いま魚座に、かなり多くの惑星が滞在しています。なかでも大きな影響力を持っているのが、木星と海王星で、どちらも4月12日に魚座に入りました。木星はあなたの新しい扉を開いてくれます。あなたがすべきことは、宇宙にあなたの望みを伝えること。なるべく大きく、具体的に考えてみて!