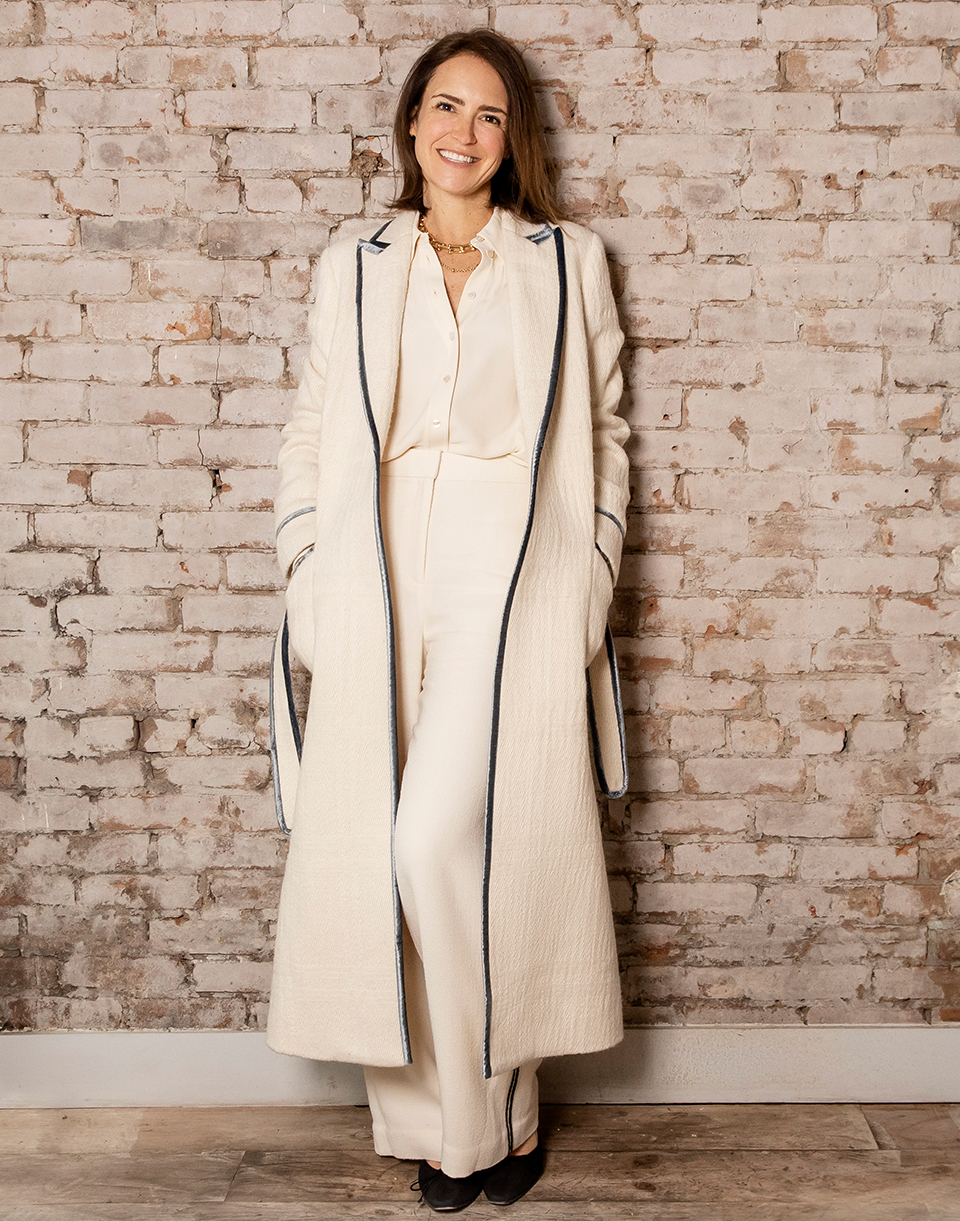 Since Tenoverten — the modern and airy salon known for its nontoxic manicures — opened in Tribeca over a decade ago, it has experienced all the highs and lows that come with starting a small business. It expanded to include its own clean product line as well as five additional locations across New York City, Austin and Los Angeles. But when the COVID-19 pandemic reached the U.S. in March 2020, Tenoverten made the difficult decision to close all doors — five of which shut for good.
Shifting focus, the company's founders directed their energy into launching more than a dozen new products. Today, Tenoverten nail polishes and luxury hand treatments can be found at Target, Flip Beauty and Violet Grey in addition to the brand's website. Not to mention, Tenoverten was the official nail partner for our Fall/Winter 2022 runway show (the models wore Jane). "It's certainly been a journey of passion to make better-for-you nail care accessible to everyone," says Tenoverten co-founder and Head of Brand, Nadine Abramcyk, who we spoke to for our ongoing Women at Work series.
Here, Abramcyk on work wives, staying curious and choosing the best shade.
The idea for Tenoverten came when…
My business partners and I were increasingly frustrated with the neighborhood salon experience. We reimagined what a nail salon visit would feel like and led with our mission of creating a better work environment for employees.
And the name…
Tenoverten is inspired by ten fingers over ten toes. When we opened our first salon in Tribeca in 2011, we also kept the hours 10AM-10PM to tie to the name, and all of our salon phone numbers ended in 1010. I suppose we love the number 10!
The best part of being a business owner…
The opportunities to work with like-minded entrepreneurs. You really feel as if your work destiny is in your control.
Most days to work I wear…
A tailored pair of high-waisted jeans with a crisp t-shirt and blazer. I stick with that as a work uniform and then have more fun changing up my accessories.
When it comes to choosing my nail color…
I go bright red, typically Tenoverten in Ludlow, for my hands and then always neutral on my toes as I like that cleaner look when I am barefoot at home. I usually wear either Tenoverten Canal or Watts on my feet — it gives such a clean yet polished look year-round.
My guilty procrastination is…
I leave packing for a trip to the bitter end.
My work wives are…
I am so lucky to call two of my favorite women in this world my work wives. One is my sister Jaclyn Ferber and the other my dear friend Adair Ilyinsky.
The best advice I ever received…
Never stop asking questions of others, particularly other entrepreneurs. People are so willing to help and share knowledge that can help propel some decision making and perhaps even avoid some stumbling along the way.
I embrace ambition by…
Staying curious and never letting the fear of something stop me in my tracks.
The person who inspires me to embrace ambition…
Brene Brown for the way she has unpacked the wisdom around fear and vulnerability as well as Eckhart Tolle for his constant reminder of tapping into one's consciousness to remain present.