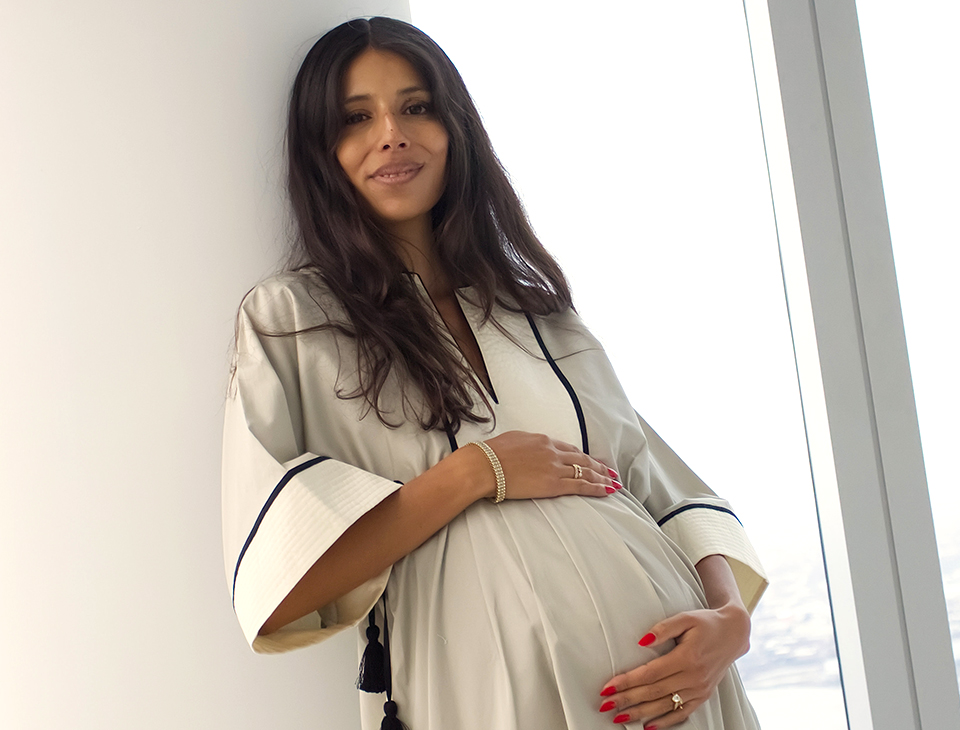 Despite its obvious challenges, 2020 was a pretty extraordinary year for Babba Rivera. The Swedish-born entrepreneur launched a business, bought a house and had a baby. She raised $1 million in venture funding for her clean haircare brand, Ceremonia — one of only 58 Latina founders to have ever done so at the time — an early sign of the brand's phenomenal success since.
Now expecting her second child with husband, Carl Rivera, the entrepreneur is increasingly focused on wellness in all areas of her life. As part of our "Mother's Day Morning" series — a collection of interviews with inspiring moms — Rivera shares her beauty rituals and how motherhood empowers her.
You have 24-hours without children or work. What are you doing?
Indulging in self-care! A spa day with massage, a facial and a good book.
What does every mom need to have in her bag?
Water bottle! The best habit coming out of pregnancy, and later breastfeeding, has been the dedication to never leave the house without a water bottle. Staying hydrated has helped with my energy levels tremendously.
How do you relax after the kids are in bed?
Beauty rituals are my jam. I love indulging in a longer beauty routine in the evening, and love products that I can use overnight. My two favorites in this category are the Dream Mask from Swedish cannabeauty brand MANTLE and my own brand's bestseller, Aceite de Moska, for an overnight scalp treatment. I apply the oil before bedtime, give myself a little massage with our scalp massager and then wash it off in the morning. It helps balance my scalp and has led to increased hair growth and overall shine and strength.
What apps do you find most helpful as a mom?
I'm currently living in the Ovia Pregnancy app as I'm expecting my second baby. Other than that, my main survival tool during motherhood has been a community called Mysha. You get assigned into a pod with other moms expecting babies around your due date in similar zip codes. It's been so powerful to have such relevant and timely support at my fingertips! I ask all my "dumb" questions there and can trust I'm getting vetted and trusted responses without fear of judgment or mom-shaming.
Modern motherhood can be challenging. Can you share something that helps you feel empowered as a mom?
I find a lot of purpose in thinking about how I'm redesigning motherhood for myself and our family. I had a lot of fears before becoming a mom — that I would need to leave behind everything that I am and have worked so hard to have. Today, I find empowerment in deciding what feels right for us. Hopefully, this can serve as inspiration for my own daughters one day, too.