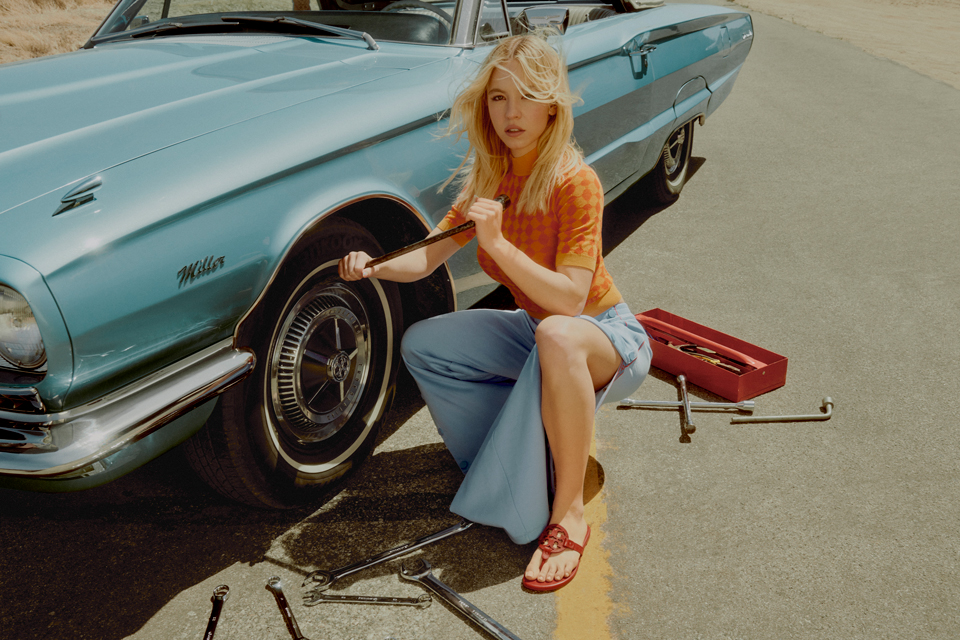 Early in 2021, Sydney Sweeney bought a vintage red 1969 Ford Bronco and started to meticulously restore it. The Euphoria and White Lotus actor documented the project, start to finish, on her TikTok @syds_garage. And earlier this year, she showed the revamped Bronco during eBay's New York Auto Parts Show at the Classic Car Club in New York City. Interested in cars since a young age, Sydney had an empowering message for any girl who loves cars but might think (or be told) it's a boy thing: "Prove 'em wrong; you can do anything you set your mind to."
See Sweeney in our new Miller campaign here.
@syds_garage

finally had a day off today and stopped by the shop. I still need to paint the grill red, but drilled the holes for the new chrome lettering!