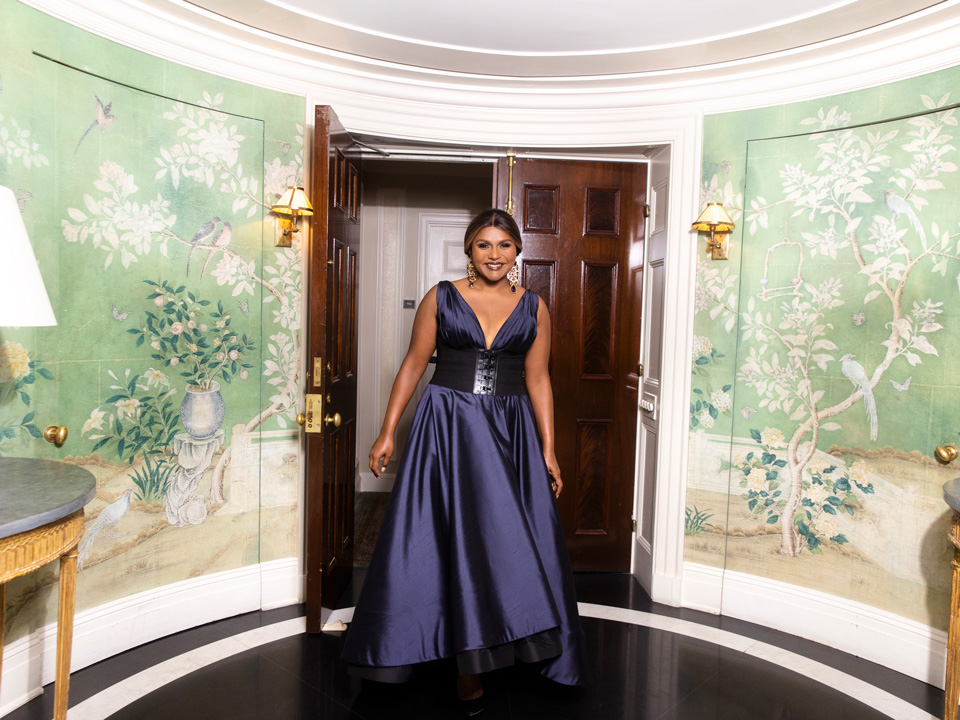 Let's hear it for the compassionate crabs in our lives. From June 22 through July 22, it's time to celebrate Cancers. This water sign is the ultimate homebody, keeping family and friends close with good food and libations. Read on for your horoscope this month, courtesy of astrologer and Tory Daily contributor Susie Cox.
Cancer
Happy Birthday, dear Cancer. This will be a wonderful month for you since both Mercury and Venus will be in your sign. You will be reaching out to your friends and family with a lot of love. Have a special birthday party surrounded by your loved ones.
Leo
The Moon will be going through Leo the first week in July. This would be a perfect time for a party. Invite your wildest friends and see if you can do something very adventurous. Try a new venue and rock it.
Virgo
The Moon will be in Virgo for the 4th of July celebrations. Even though you aren't typically a party person, this might be a good time to venture out. Maybe a BBQ with friends is in your stars.
Libra
During the second week in July both Venus and Saturn will be aligning with your Libra Sun. Venus is love and Saturn is security. Make sure to be around people that make you feel safe and happy. Choose people you have known for many years.
Scorpio
Your emotions run deep but you keep them close to your chest. Your Scorpio Sun is aligning with the other emotional sign now, Cancer. So, you will feel more willing to be vulnerable this month. Choose your confidants carefully.
Sagittarius
There are several planets going through your house of exercise and sports now. If you want to step up your workouts, now is the time. Be adventurous and try a new style of being physical. Your body will love it.
Capricorn
The Full Moon is in your sign of Capricorn this month on July 13th. Mercury is involved with this Full Moon, so you will want to connect with others and not spend it by yourself. Have chatty conversations with fun friends and you will be perfectly connected to your Full Moon.
Aquarius
Saturn will be in your sign of Aquarius for the rest of 2022. This is the year to organize your business affairs. Do you need to let some situations go? If you are not enjoying the projects, release them to give room to something new. You have a few months to figure this out, dear Aquarius.
Pisces
Your Pisces Sun will form a perfect triangle with other water planets on the weekend of July 16th. This is the best time to go on a spiritual or art retreat. Even if you don't go anywhere, make a retreat for yourself at home. You deserve some inner quiet time.
Aries
Both Mars and Jupiter are in your sign of Aries now but Mars will be leaving on July 5th. Your Aries is always super charged and Mars has made you even stronger. It has been a very, very busy time for you and Mars leaving will calm things down a bit.
Taurus
Mars will enter Taurus on July 5th and will be there until August 20th. You are going to be experiencing some new high energy situations during this time. If you are up for home renovations or remodeling, now is your best time.
Gemini
Venus will be in Gemini from June 23rd through July 18th. This is your time to pamper yourself. Are you in the mood to buy new clothes and spoil yourself? Venus will help you do just that.
蟹座(6月22日から7月22日)
蟹座
蟹座の皆さん、お誕生日おめでとうございます。今月は蟹座に、水星と金星が一緒に滞在するため、素晴らしい誕生月になります。あなたは友人や家族にたくさんの愛を注ぐことができます。大切な人たちに囲まれる特別な誕生日パーティを開きましょう。
獅子座
7月の第1週に、月が獅子座を通過します。この週は、パーティを開くのに絶好のタイミング。明るく外交的な友達に声をかけて、大胆な催しを企画してみてはいかがでしょう。新しい施設や会場を押さえて、皆で盛り上がりましょう。
乙女座
7月4日に、乙女座で月がお祝いをしてくれます。乙女座はパーティをあまり好みませんが、思い切って出かけてみてはいかがでしょう。乙女座らしく、友達とバーベキューなどを楽しんでみるのもおすすめです。
天秤座
7月の第2週に、金星と土星が天秤座の太陽と一直線に並びます。金星は愛を、土星は秩序を司る星です。あなたが安心と幸福を感じられる人と一緒に過ごすようにしましょう。長年の知り合いを選ぶのがおすすめです。
蠍座
心を揺さぶられる出来事があり、あなたはそれを胸の内に秘めます。蠍座の太陽は今、同じく感情豊かな星座である蟹座と直線上にあります。今月はいつもより自分の繊細な一面を感じられそうです。心の内を明かす友人は慎重に選びましょう。
射手座
射手座の運動とスポーツのハウスに今、惑星がいくつか滞在しています。トレーニングを強化したいなら、今が絶好のタイミング。大胆に新しいスタイルで体を動かしてみましょう。あなたの体は、それを気に入るはずです。
山羊座
今月の満月は、7月13日に山羊座で起こります。この満月に水星が関わっているため、あなたは一人で過ごすのではなく、人とつながっていたいと思うはず。大好きな仲間とおしゃべりを楽しむことで、満月のパワーをしっかり受け取ることができます。
水瓶座
2022年の終わりまで、土星がずっと水瓶座に滞在します。今年はあなたの仕事の現状を整理するとよい年です。見切りをつけたいプロジェクトはありませんか?楽しめていないものがあれば、それを手放して、新しいことを始める心の余裕を作りましょう。何に取り組むべきか、それを考える時間はまだ数カ月あるので大丈夫。
魚座
魚座の太陽は、7月16日の週末に、水の性質を持つ他の惑星と正三角形を形成します。この時期は、占いやアートに関わる場所に足を運んでみるのがおすすめです。どこかへ出かけなくても、家で心や体を癒す時間を作りましょう。魚座のあなたには、自分を見つめ直す静かな時間が必要そうです。
牡羊座
火星と木星が今、牡羊座に滞在していますが、火星は7月5日に去ります。牡羊座はもともとエネルギーに満ちた星座ですが、火星がそのパワーをさらに強めています。あなたはとても忙しい時期を過ごしてきましたが、火星が去った後は、少し落ち着きを取り戻せそうです。
牡牛座
火星が7月5日に牡牛座に入り、8月20日まで滞在します。この期間に、あなたは多くのエネルギーを要する状況を経験することになりそうです。家の改築やリフォームをお考えなら、今が最善のタイミング。
双子座
6月23日から7月18日まで、金星が双子座に滞在します。この期間は、自分を甘やかしてあげてよいとき。新しい服を買ったり、ちょっと贅沢をしてみたい気分ではありませんか?そんなあなたを金星が応援してくれます。