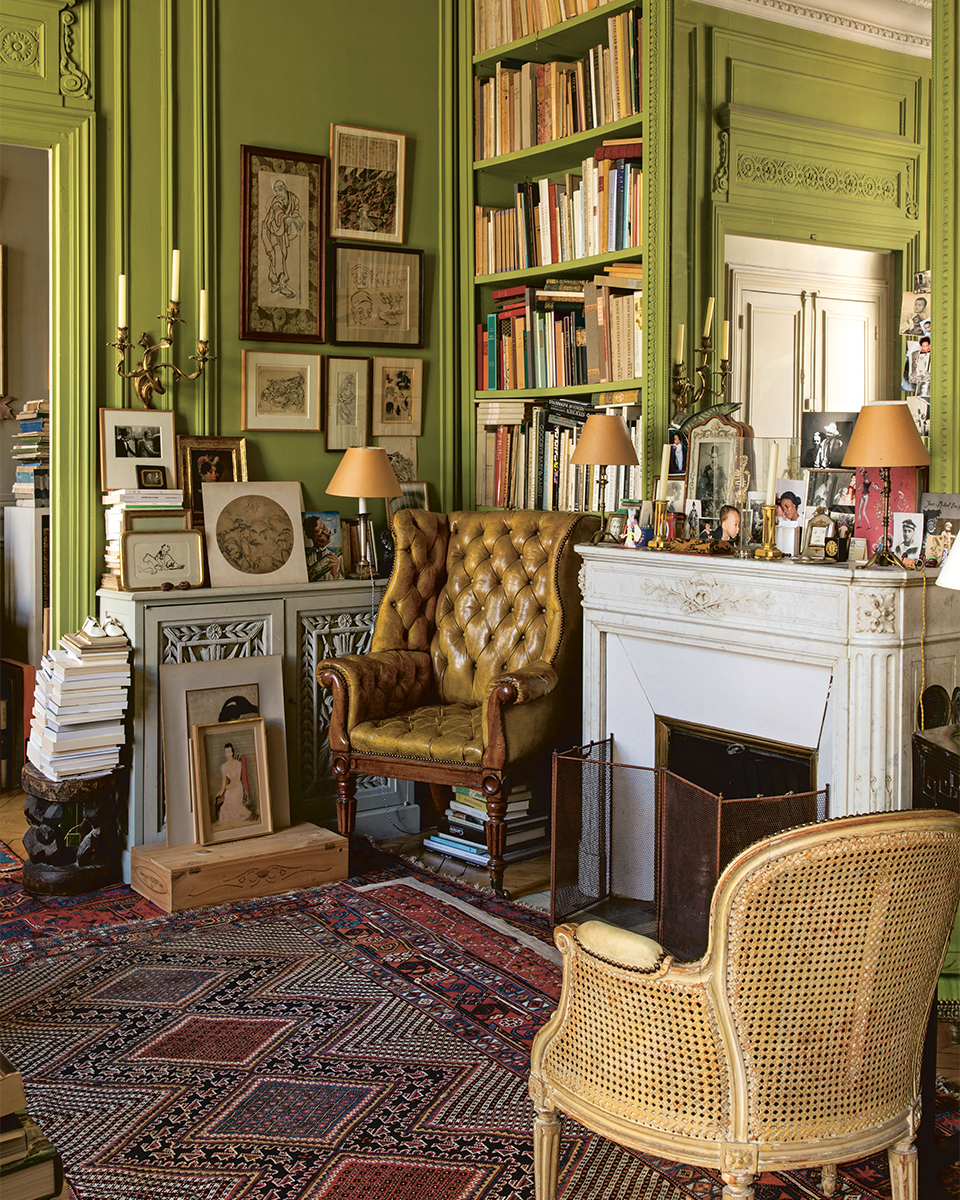 Aspirational home libraries seem to be everywhere these days. Our social feeds are flooded with them, and they're even the subject of a new book by interior designer, Nina Freudenberger. For her latest literary project, Bibliostyle: How We Live at Home with Books, Freudenberger offers readers a glimpse at the spectacular private book collections of bibliophiles around the world, including Emma Straub, Phillip Lim and Gay and Nan Talese. "Books can be the most important and telling element of a home," says Freudenberg. "They show the homeowner's interests, priorities, dreams and history."
Here, we speak with the author about the making of Bibliostyle and how she curates her own book collections.
What was the criteria for bookshelves and libraries to be included in your book?
I was not looking for the most extensive private collections, nor was I looking for the rarest. I was looking for libraries that had a story to tell.
What are your top 3-5 tips for styling bookshelves?
I think authenticity is number one. I know there was a trend of color coding the spines in a library, and if that is your personal system and helps you find your books, that's great! But I found that, for most serious book collectors, that system did not work. They had their own systems for organizing that were so interesting to learn about — all so different and personal.
Also, being a designer, I think that there is no "perfect" bookshelf. Keep moving things around until it feels right. Spacers are important for creating a break in the bookshelf and so that you can continue to grow your collection. I also love finding books in locations that are unexpected — layered on a coffee table, stacked next to a daybed as a side table, inside a non-functioning fireplace.
How would you describe your own book collection?
A little haphazard. I have them scattered about — some remain in my home, some are at the office for reference and all our paperbacks are at our beach house. We love when people borrow them for beach reads.
What is one book you think should be on every shelf?
This question is so hard! I don't think there is just one book for everyone. That's the beauty of books — find your own way! But maybe start with Bibliostyle ????