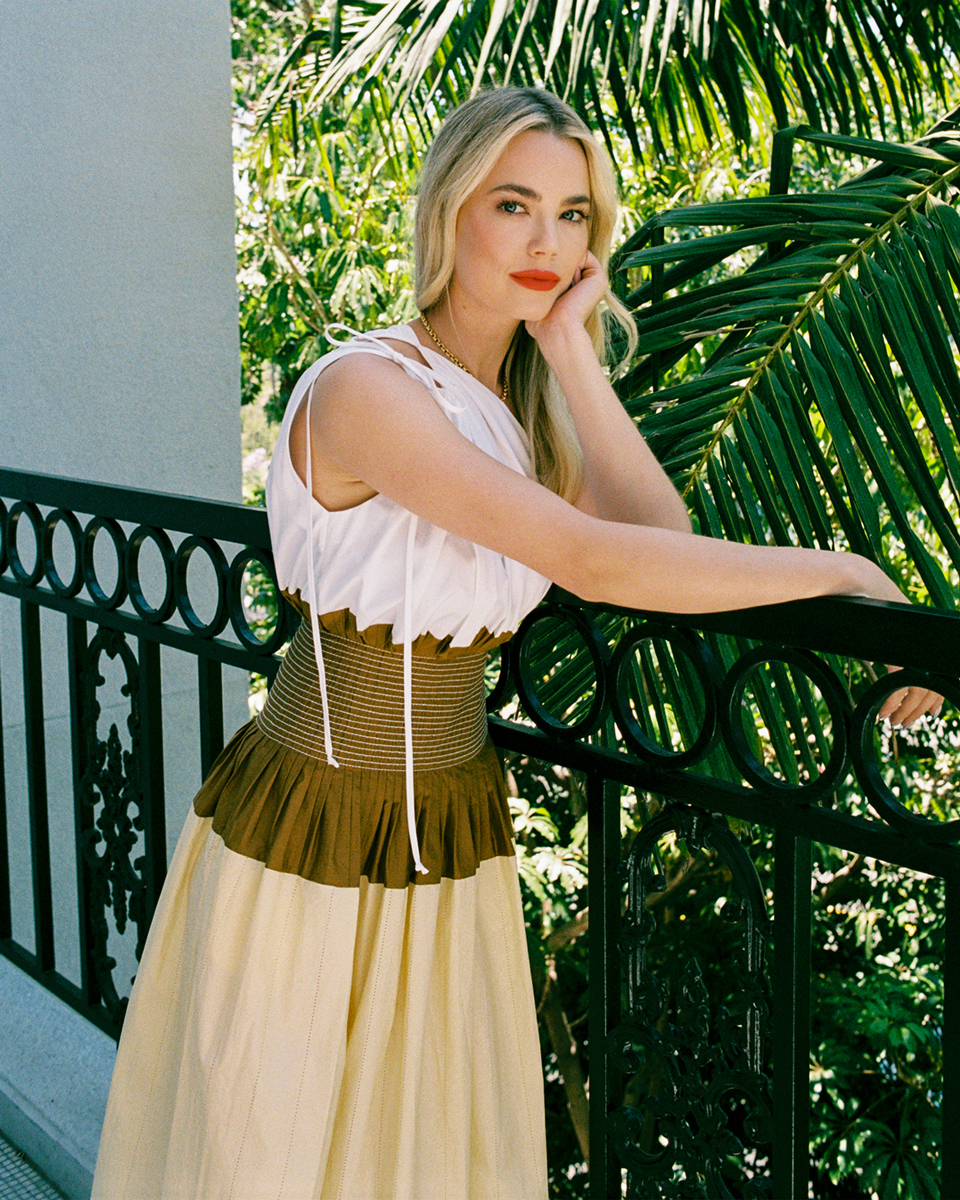 With Hulu's new rom-com series, Maggie, premiering today, we're living fully in the present. Rebecca Rittenhouse, on the other hand, can't stop looking to the future. The actor stars in the show as a psychic who sees herself in a stranger's reading, resulting in a fun and loveable story that unfolds over 13 binge-worthy episodes.
To celebrate the show's release, we asked Rittenhouse to share a glimpse of her future with us, including dinner with Sandra Bullock and the perfect summer day in Italy.
Your future holds a vacation… where is it?
Well, I'm in Italy right now! Lucky me. I'm an obsessive traveler. But honestly, Italy is one of my favorite places to be in the summer and I try to come every year I possibly can.
Your future holds a career change… what is it?
If I weren't an actor, or anything related to Hollywood such as producer or director, I would love to be an interior designer. I think I would also enjoy being a travel writer.
Your future holds a dream dinner…. who is it with?
I would love to have dinner with Sandra Bullock. I admire her career greatly and would love to pick her brain.
Your future holds the perfect summer day… how is it spent?
With friends in Italy. Preferably Portofino. Swimming and lunch in Paraggi. A Campari spritz at sunset on the terrace of the Splendido, followed by dinner at Da Ö Batti for the delicious langostinos in lemon butter. Bib mandatory.
Your future holds a "pinch me" moment… what is it?
There are a few directors I would really be excited to work with and it would be necessary to pinch myself if I ever got the chance. Greta Gerwig, The Coen Brothers and Alfonso Cuarón would definitely all require pinching.
Your future holds a shopping spree… what are you buying?
Jewelry. I'm in love with Brent Neale and Retrouvai and am currently coveting many of their pieces. I also love finding stones at gem shows and figuring out what to do with them.