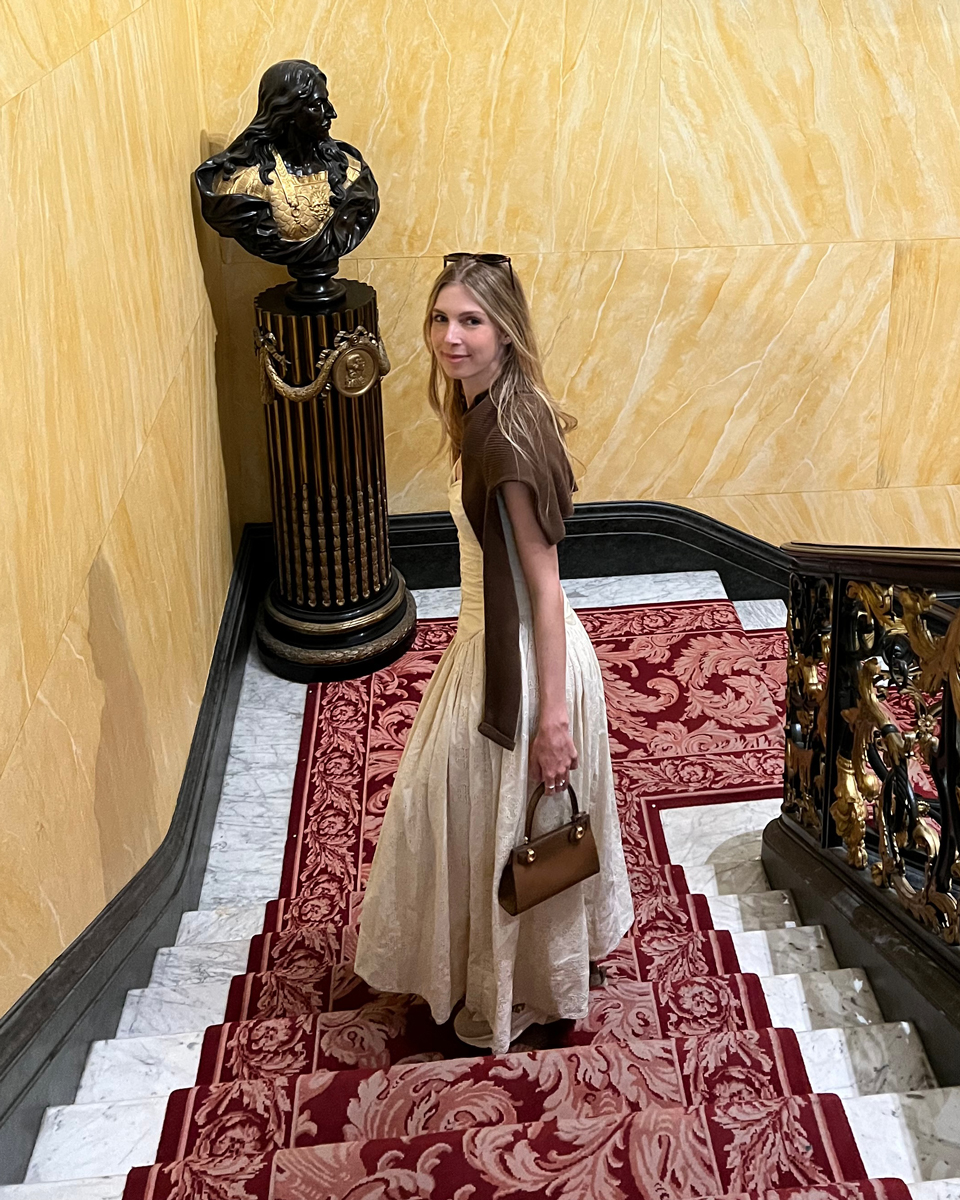 When TikTok exploded on the social media scene during the pandemic, Taylor Alber heard the boom and jumped on the bandwagon, launching her account Museum TikTok. Alber started sharing her museum and gallery visits with art-lovers around the world and quickly amassed an impressive following. Whether she is stopping by the Cornelia Parker exhibit at Tate Britain, taking a day trip to Parish Art Museum in the Hamptons or compiling bucket list destinations for art enthusiasts, Alber's content is always informative and inspirational. Museum TikTok now has 61K followers, a number that grows with each post. "I hope my account encourages people to take an interest in art, travel more or visit a local museum," Alber tells us. "If my videos inspire one person who's never visited a museum before to go, I feel like I've done my job!"
Here, we speak with the New York-based TikTok sensation about her interest in art and the story behind her account.
When did you become interested in art?
Ever since I can remember. I ended up studying art history in both my undergraduate and graduate programs.
What I love most about art is that it is accessible to everyone. You don't need to have a degree to appreciate or understand it.
What do you think makes a great exhibition?
As cliche as it sounds, I think a great exhibition leaves the viewer with a lasting impression. Some of the best exhibits I've seen are ones that I am left thinking about weeks later.
Nowadays, a lot of people complain that exhibitions are created for social media or that "wow" factor. I disagree. I think if an exhibition creates discourse and draws people in who wouldn't typically go to a museum, then it has accomplished its mission.
What inspired you to start creating these videos?
I started my account in 2020 during the pandemic when TikTok first started to gain popularity. I was inspired by TikTok's ability to connect people across different industries and thought that it would be a great tool for the art world. It felt like an excellent opportunity to share art directly with people in a more "consumable" way. As the account grew, my friends and family encouraged me to post more and pursue Museum TikTok full-time.