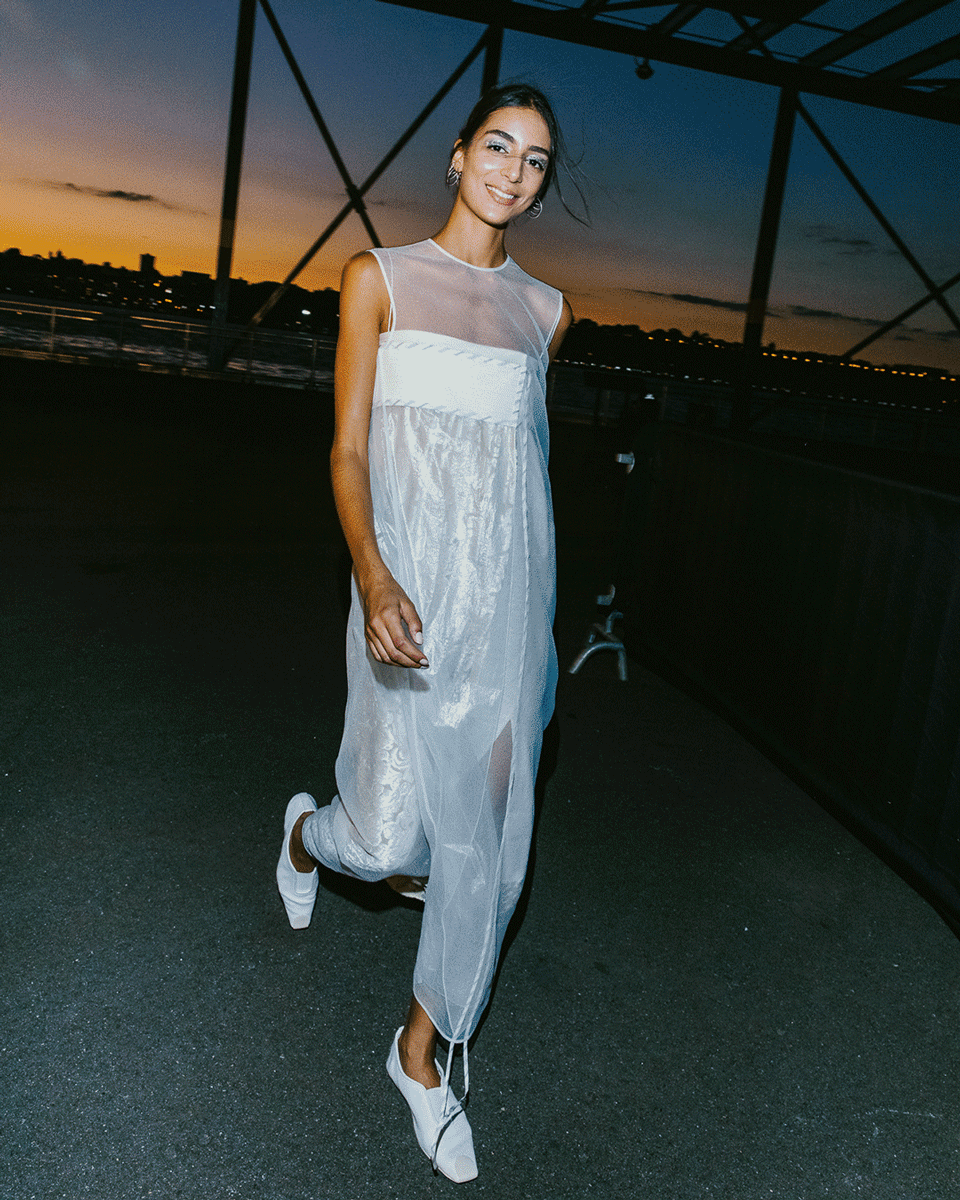 The starting point for Spring/Summer 2023 was two seemingly opposing instincts: to pare everything back and to experiment freely. On the runway, these notions came together seamlessly. Clean lines and an ethereal palette provided the ideal backdrop for new ideas.
TO THE NINETIES
Tory moved to New York and began working in fashion in the 1990s. That seminal decade informed the collection's streamlined shapes. But look closer and there's a subtle richness within those stark lines: texture, translucence, embellishment.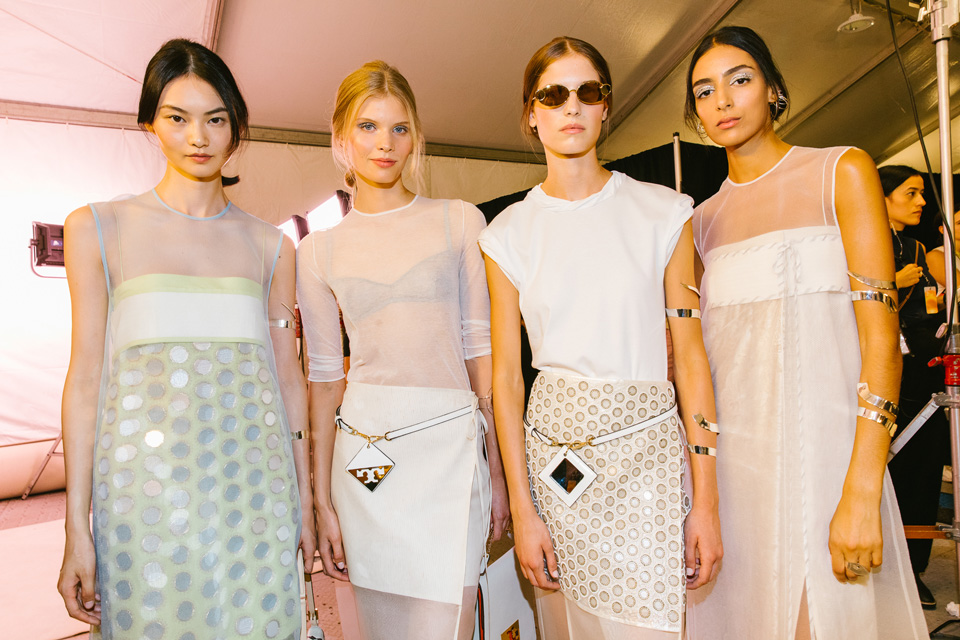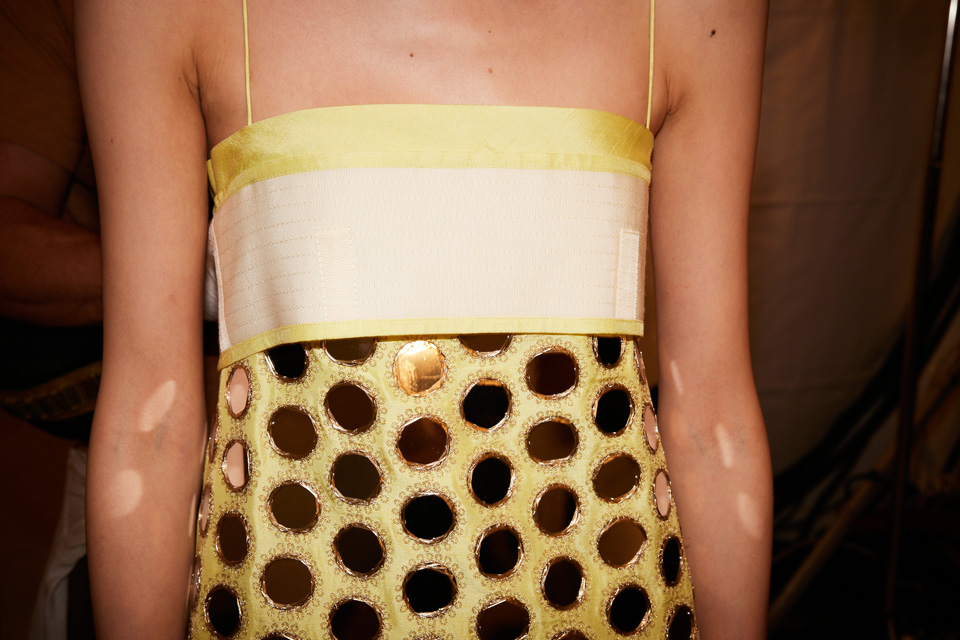 BODY LANGUAGE
The past seasons' focus on defining the waist continues. Weightless jersey bandeaus wrapped around long skirts and lean knee-cropped pants. Molded tunics are tailored with gentle curves, a foil to fluttering bias-cut lace, chiffon and lamé skirts.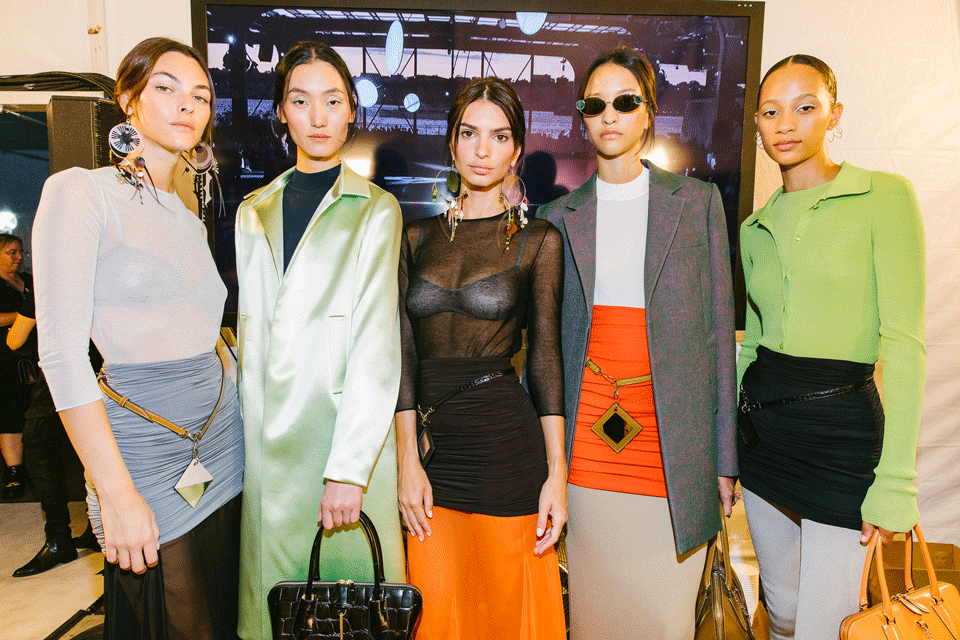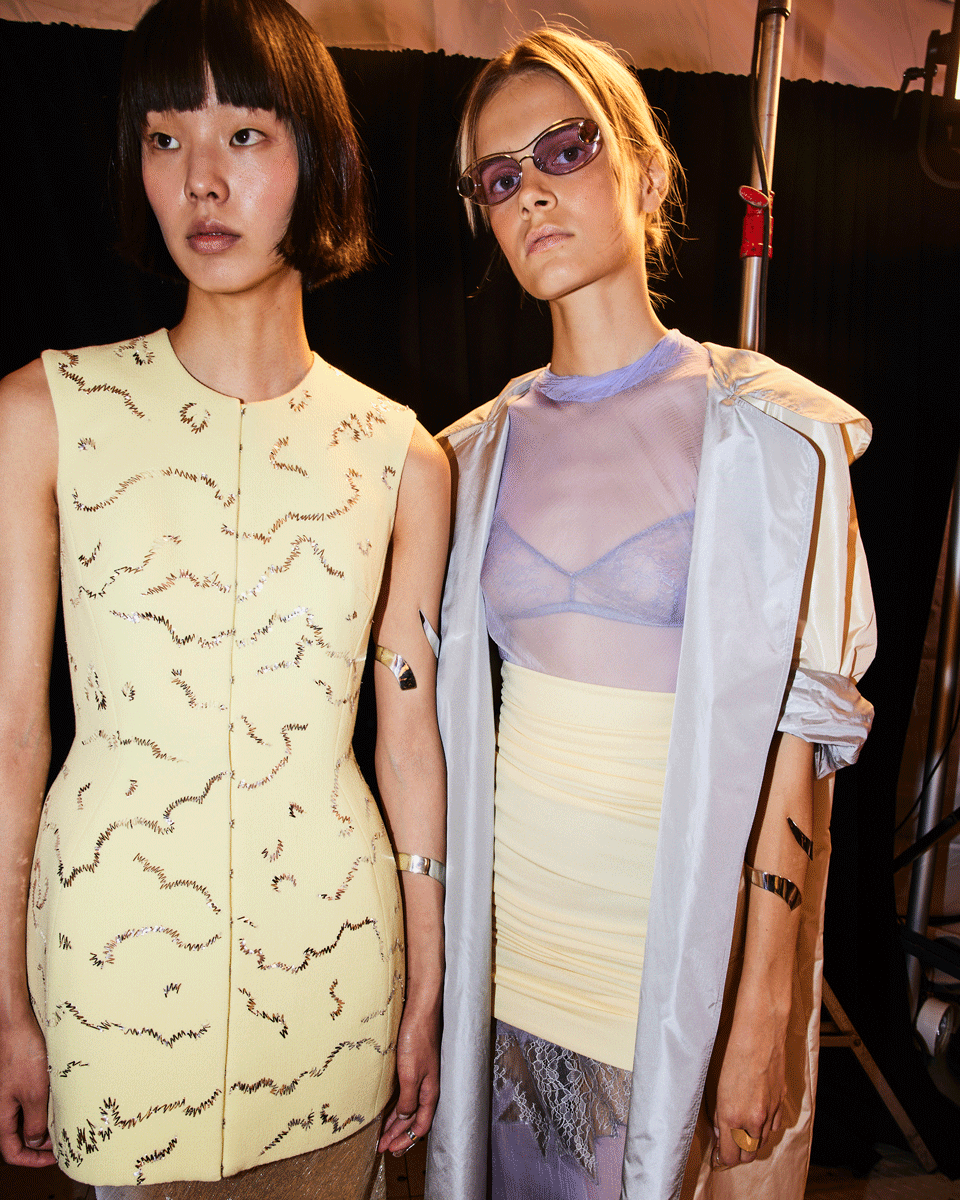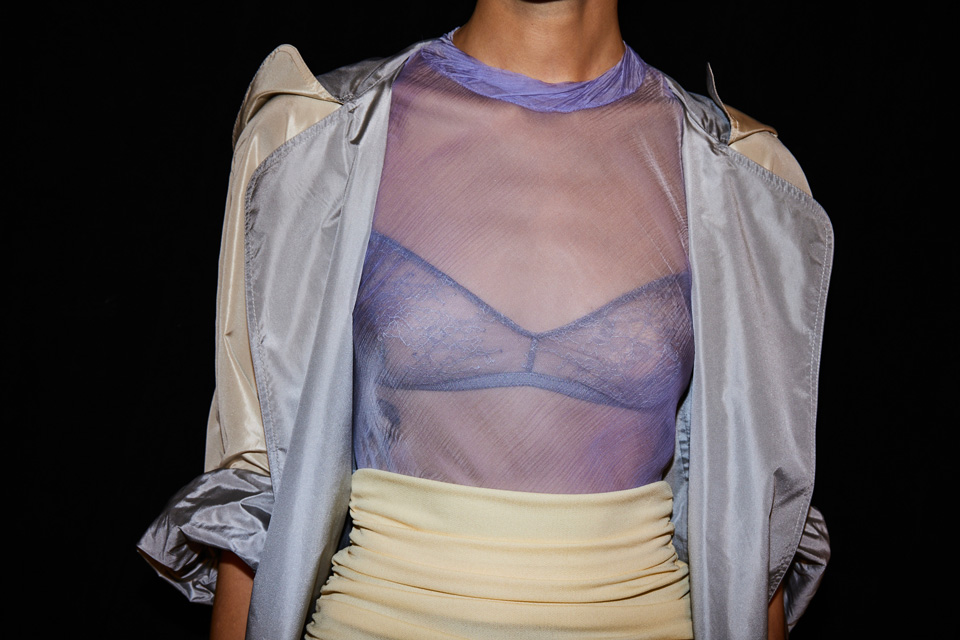 BASIC ELEMENTS
A contrast of high and low is a brand signature. The collection's more opulent elements were grounded by the simplicity of white T-shirts and a pair of straight-cut blue jeans, styled into our favorite look.