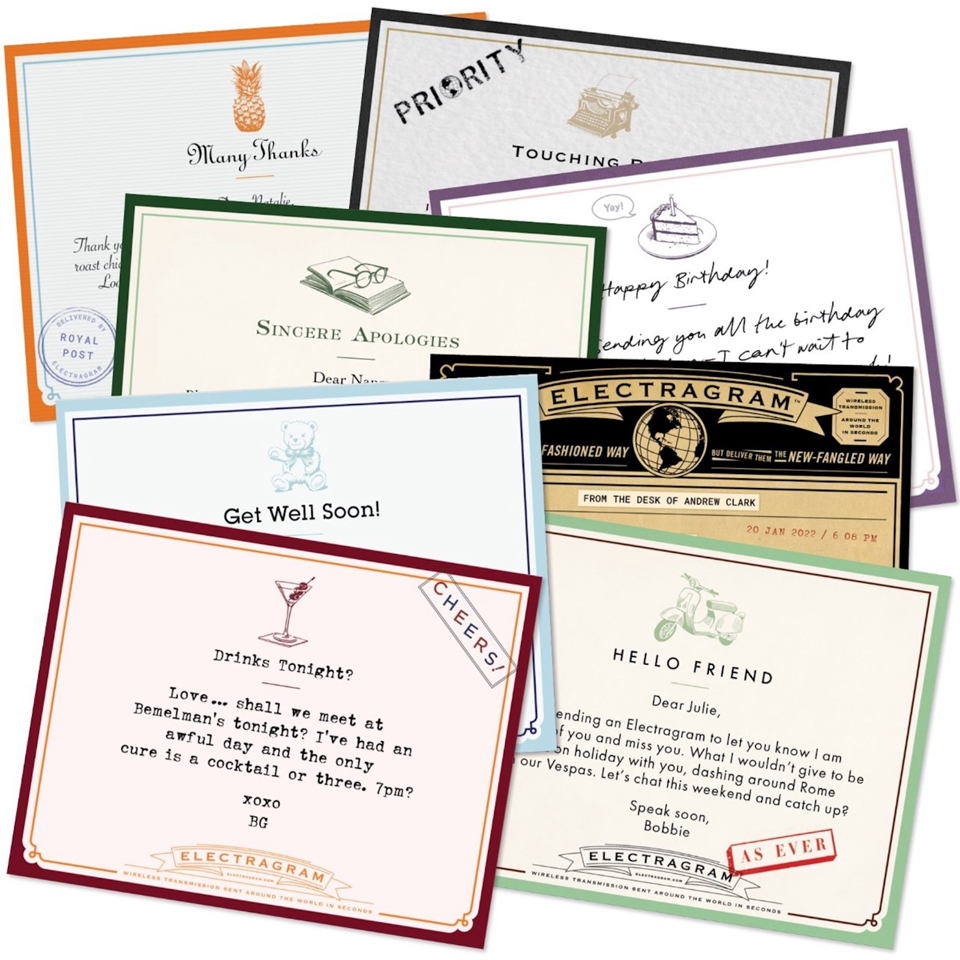 Email and text messages lack personality, while traditional mail can be unreliable, not to mention time-consuming. Leave it to Graydon Carter — founder of the Air Mail newsletter and former editor-in-chief of Vanity Fair — and Anna Carter to offer a stylish solution.
The husband-wife duo started Electragram, an online stationery company that marries the convenience and speed of email and the old-fashioned charms of snail mail with quaintly chic digital templates that mimic past-century telegrams. "Life is about communication and connection," says Anna, cofounder and CEO. "In our hurried, technology-focused world, I felt that there was no personal or sophisticated way to communicate online."
Anna credits her father — once an assistant private secretary to Queen Elizabeth — with inspiring her love of stationery, recalling the incredible invitations he would receive with the royal crest. Electragram aims to recreate this same degree of personalization and intimacy through digital correspondence.
Explore Electragram's vintage-inspired templates here.