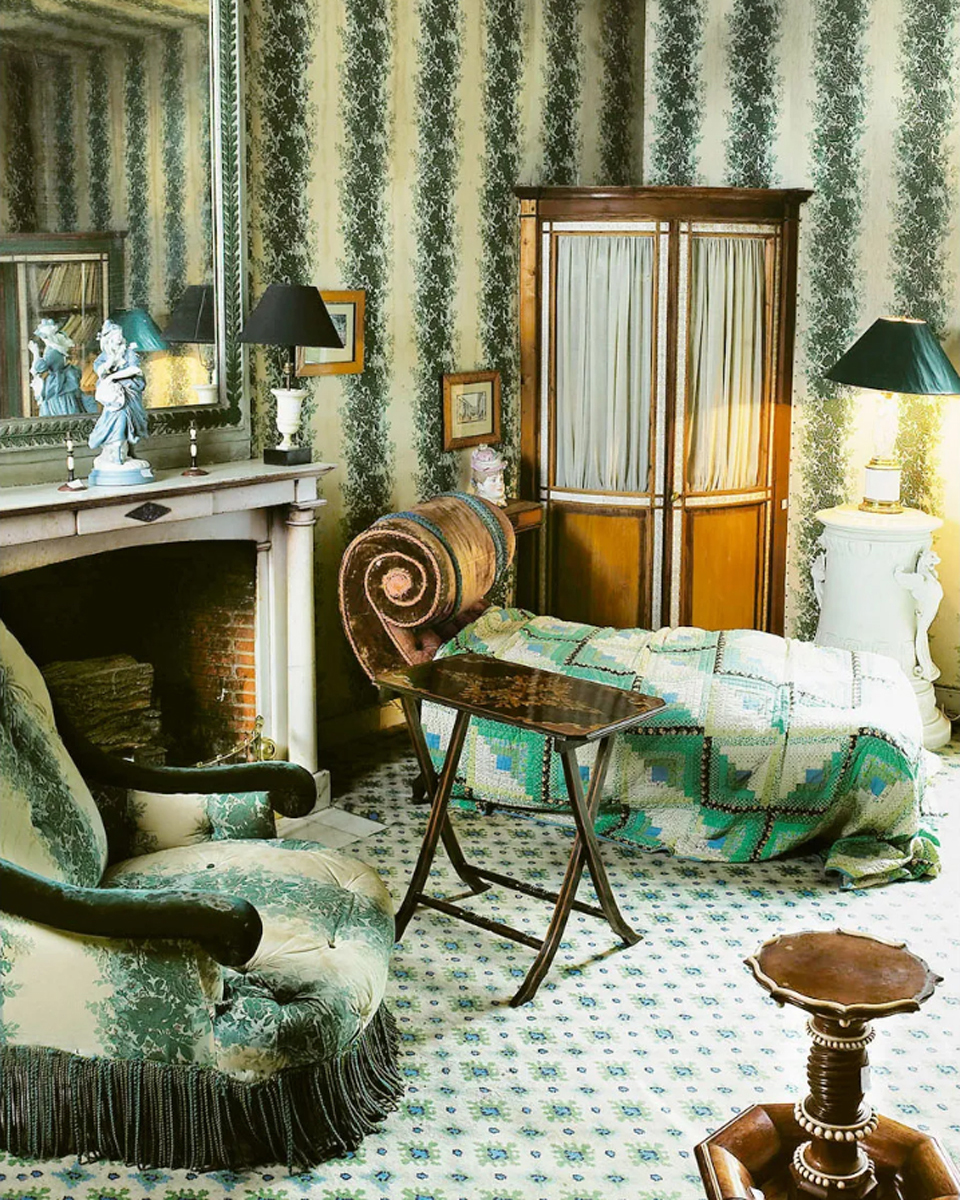 "Madeleine Castaing is a decorator's decorator," said Tory in her book "In Color." That's because Castaing – a longtime inspiration for Tory – has influenced generations of designers from David Hicks to Jacques Grange. Her over-the-top, yet unpretentious style revolutionized interior design with its vivid juxtapositions of print, color and texture.
Castaing rose to prominence against the backdrop of post-WWII France, part of the era's creative set with friends like Marc Chagall, Henry Miller and Jean Cocteau, who was also a client. From her Left Bank shop in Paris, she became well known for mixing neo-classicism and romanticism with her own playful sense of drama.
The decorator's legacy also lives on in her instantly recognizable fabric designs, which utilized pigments and motifs from nature, reflecting her philosophy of "bringing the outdoors in." Tory has decorated her home and stores with Castaing wallpaper, fabric, and rugs, and for the holiday season, she has introduced an official collaboration with the designer's estate.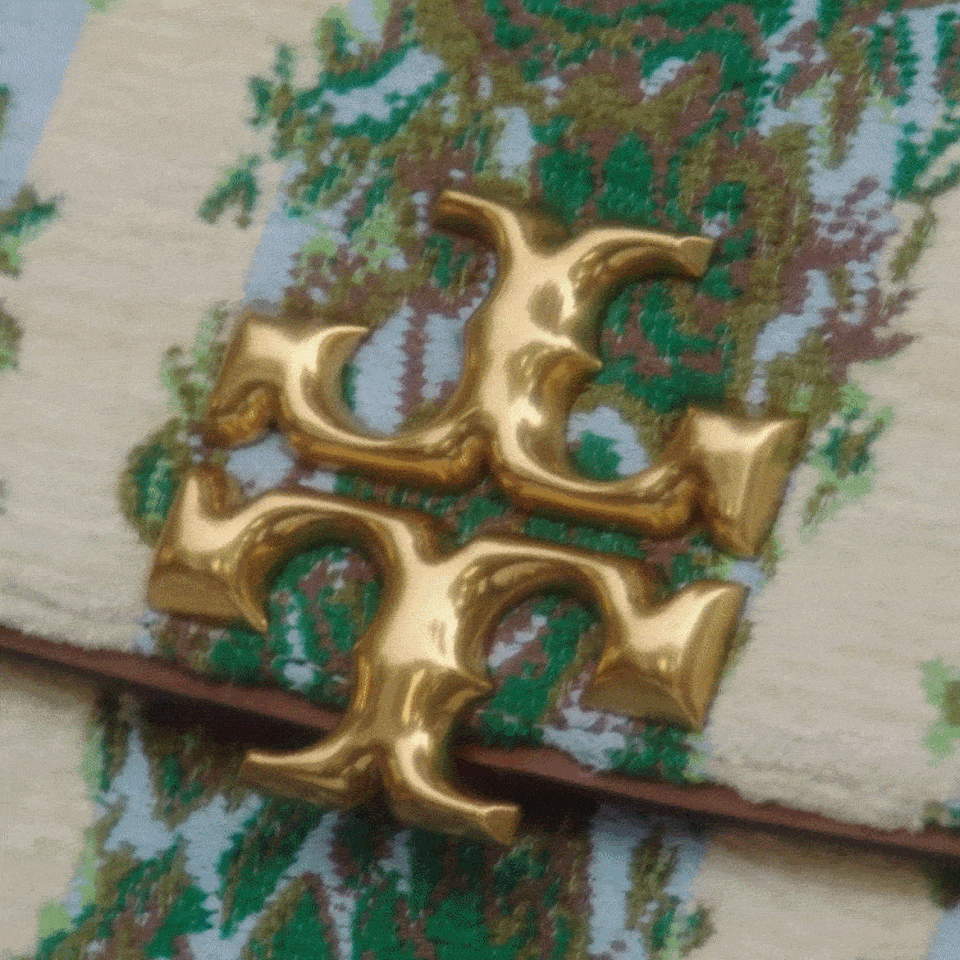 The capsule collection features handbags, tunics swimwear, accessories and jewelry reimagined in three iconic Castaing patterns. One of Tory's all-time favorite prints, Rayure Fleurie is a cascading ivy motif in emerald and turquoise while Rayure Fleurie Shadow has a surprising clash of ebony and lemon. The third, Lola Montez, combines stripes and graphic oak leaves in chocolate and sky blue.
Whether in the Eleanor box bag, a classic tunic or Tory's favorite underwire maillot, each piece offers a perfect dose of timeless Parisian eclecticism.