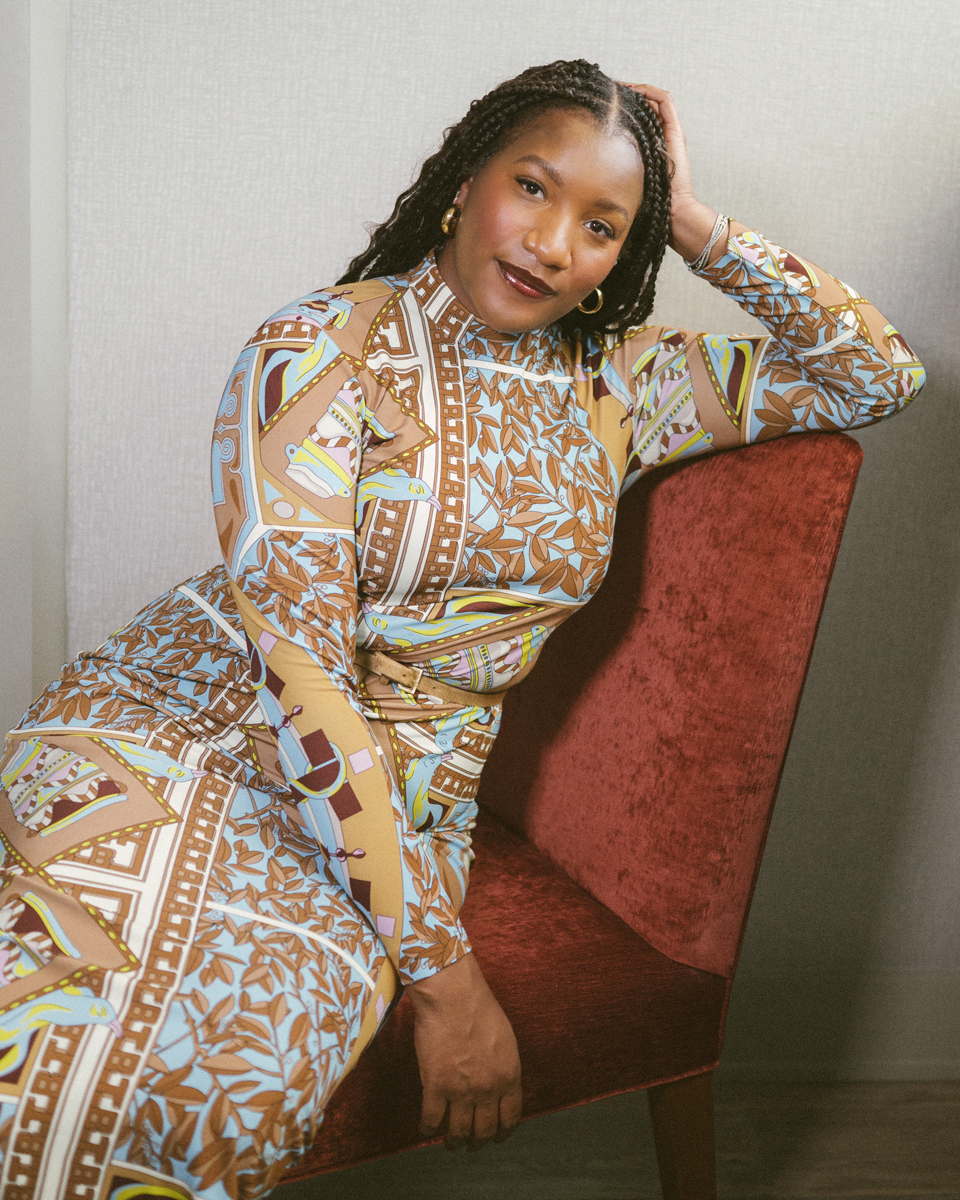 Author and DEI consultant Danielle Prescod has had a busy year. Coming off the heels of publishing her debut memoir Token Black Girl, we caught up with her in New Orleans, the city she currently calls home. A 15-year veteran of the fashion and beauty industry, she knows a lot about what to wear during this busy season and how to give good gift. Below, she shares where she's heading for the holidays, why everyone deserves to dress up, and the ultimate antidote to doomscrolling.
Over the holidays you will find me…
in New York with my family.
The holiday tradition I look forward to most… going to my barn. Horses get festive too!
Best holiday memory from my childhood… is this post-gift-opening haze that happens mid-morning on Christmas day. We hang out and eat a decadent brunch made by my mom. Extended family members usually stop by for another round of gift exchanges. It's a beautiful time; there is nothing left to do at the end of the year, and it feels so good. I feel lucky; every holiday in my childhood was filled with joy and love.
My approach to holiday dressing is… if you are going to a party, you should look like it! I love dressing up and I think after two years of being ultra-casual, we deserve it.
My secret to giving great gifts… to never shop last minute. I am always looking for gifts wherever I am and then I squirrel them away from family and friends.
On my wish list this year… a boyfriend, and I am so serious about this.
The proudest moment while writing Token Black Girl… has been to see how many people are feeling the same way and working towards healing. Tokenization is a pretty lonely experience, and I cannot believe what an incredible community has been built from the book.
Recommended holiday reading… The Candy House by Jennifer Egan. It is better than doomscrolling and it will make you not want to do it anymore.