The Fall/Winter 2023 collection challenged perceptions of beauty and femininity by breaking down the traditional wardrobe and rebuilding it with an undone attitude. Accessories that nodded to classics were essential to the season's elegant disarray.
VINTAGE VIBE
Classic jewelry was twisted to create modern pieces with a bygone feel. Chain bracelets and earrings in a nonchalant jumble of fluted and braided links. Cocktail rings carved from jade, quartz and moonstone. While ear clips in colorful faceted stones were overlaid with 'falling' baguette crystals, a playful statement that nothing is too precious.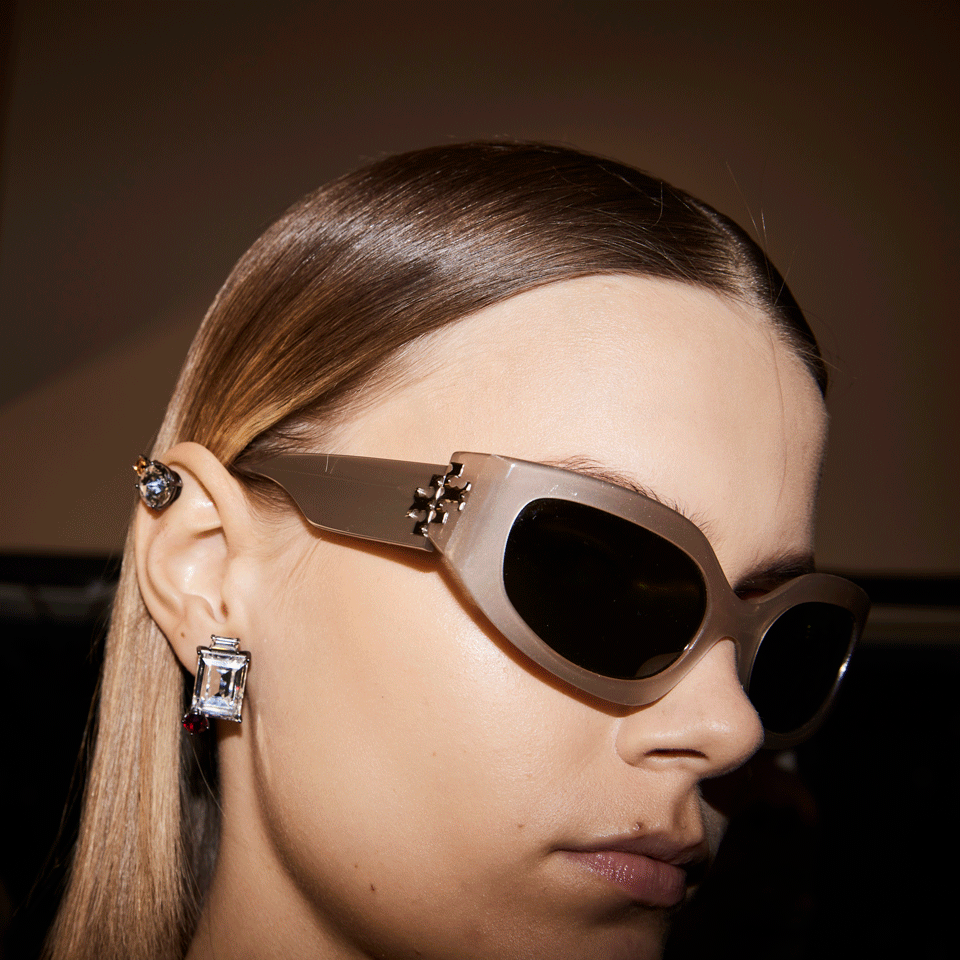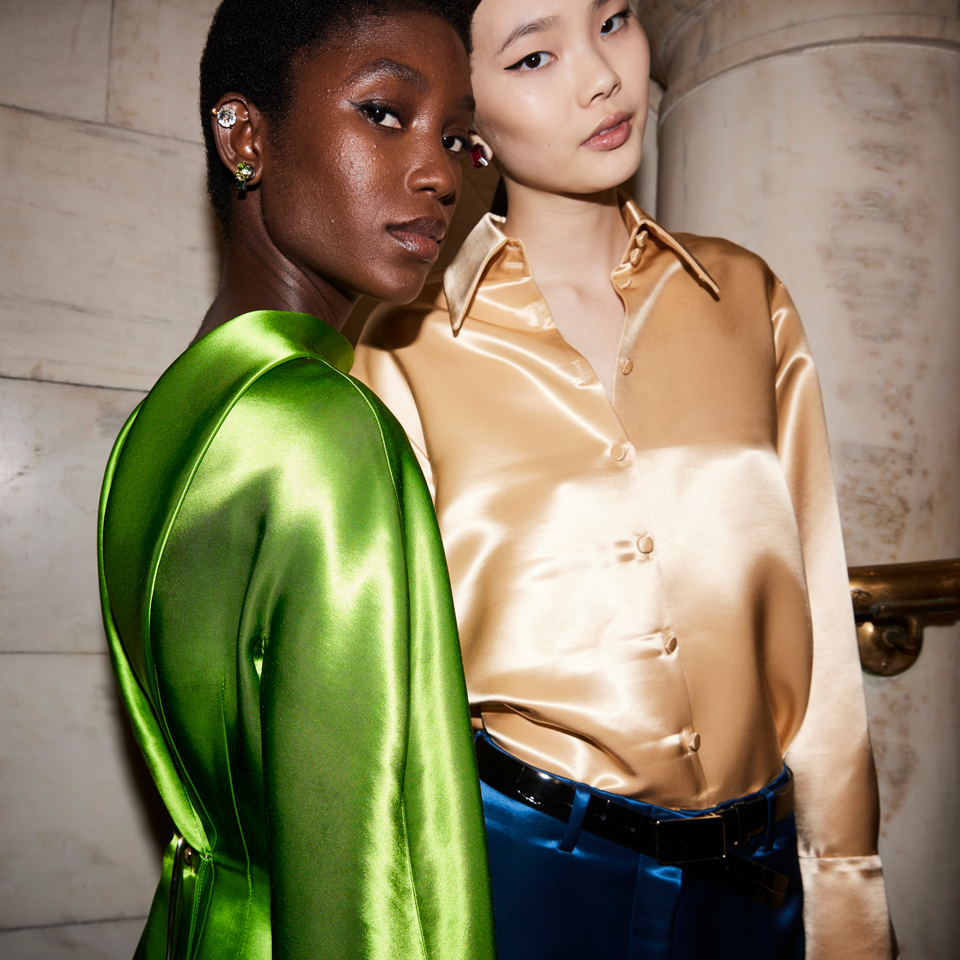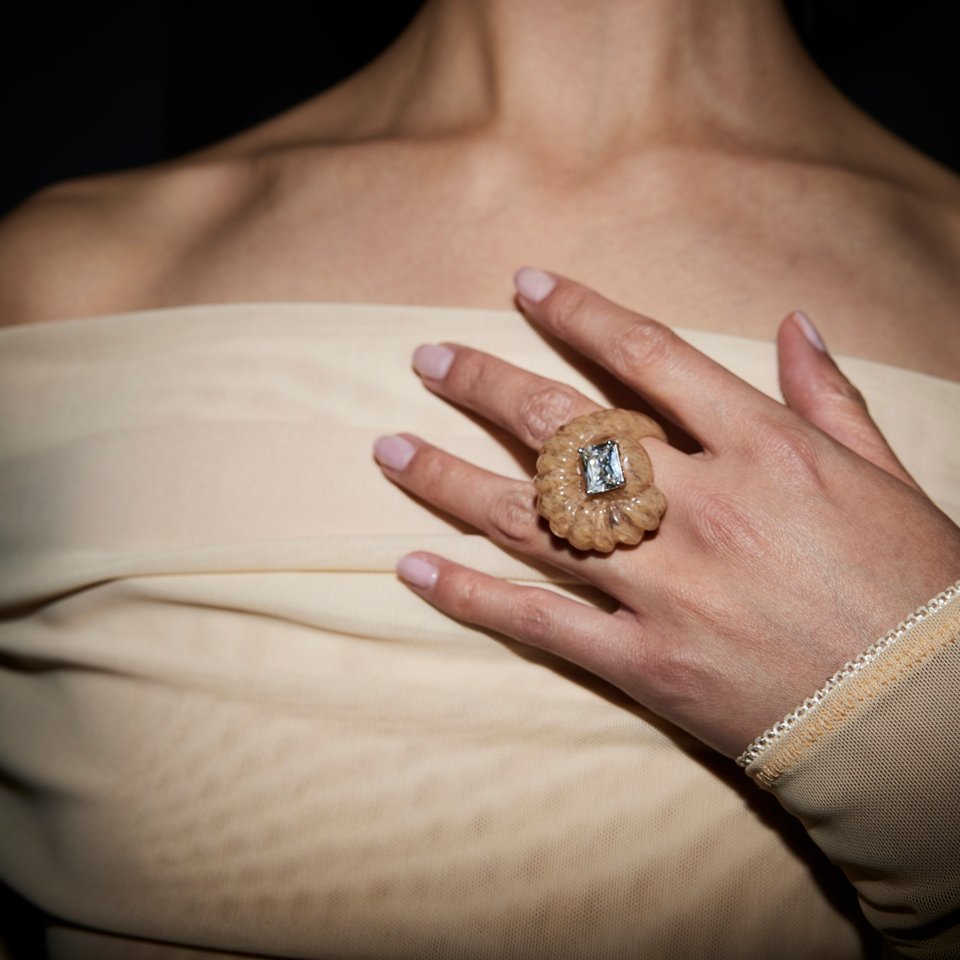 CROSSOVER ARTIST
Sleek leather belts were worn low-slung and asymmetrical, continuing the effortless just-threw-this-on polish. Draped over untucked shirts and coats, they loosely defined the waist.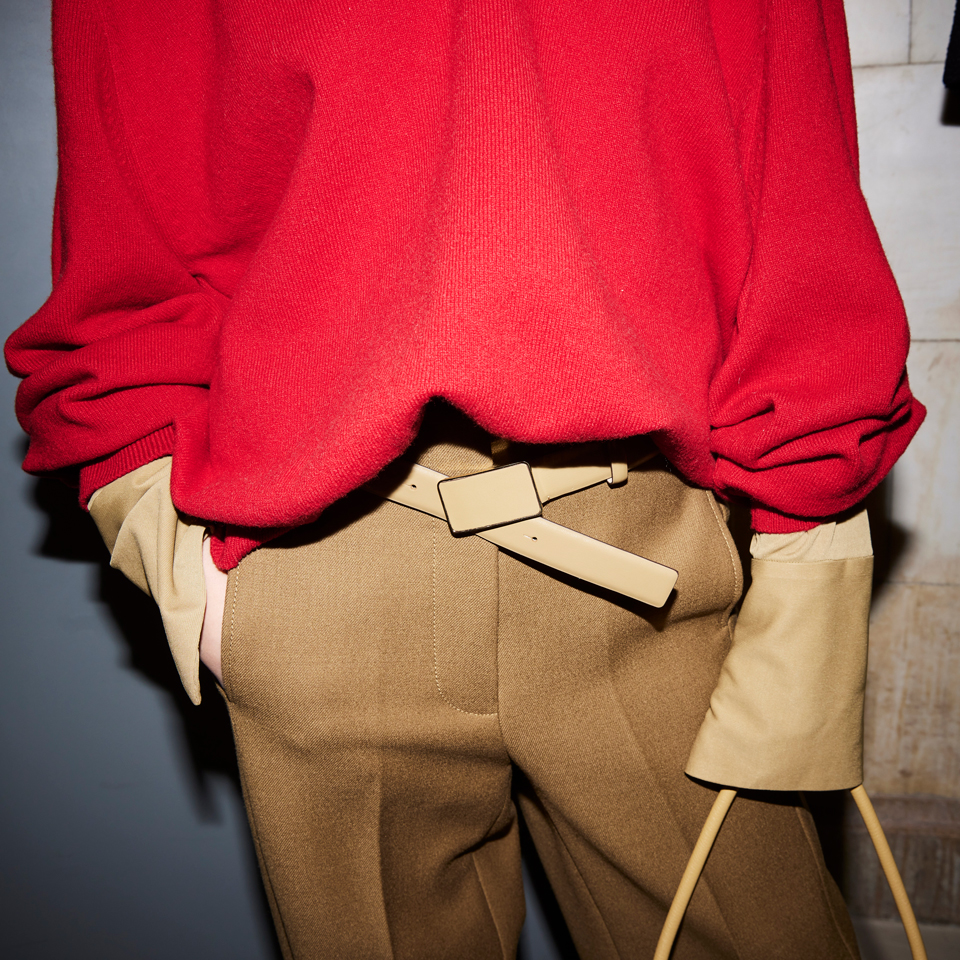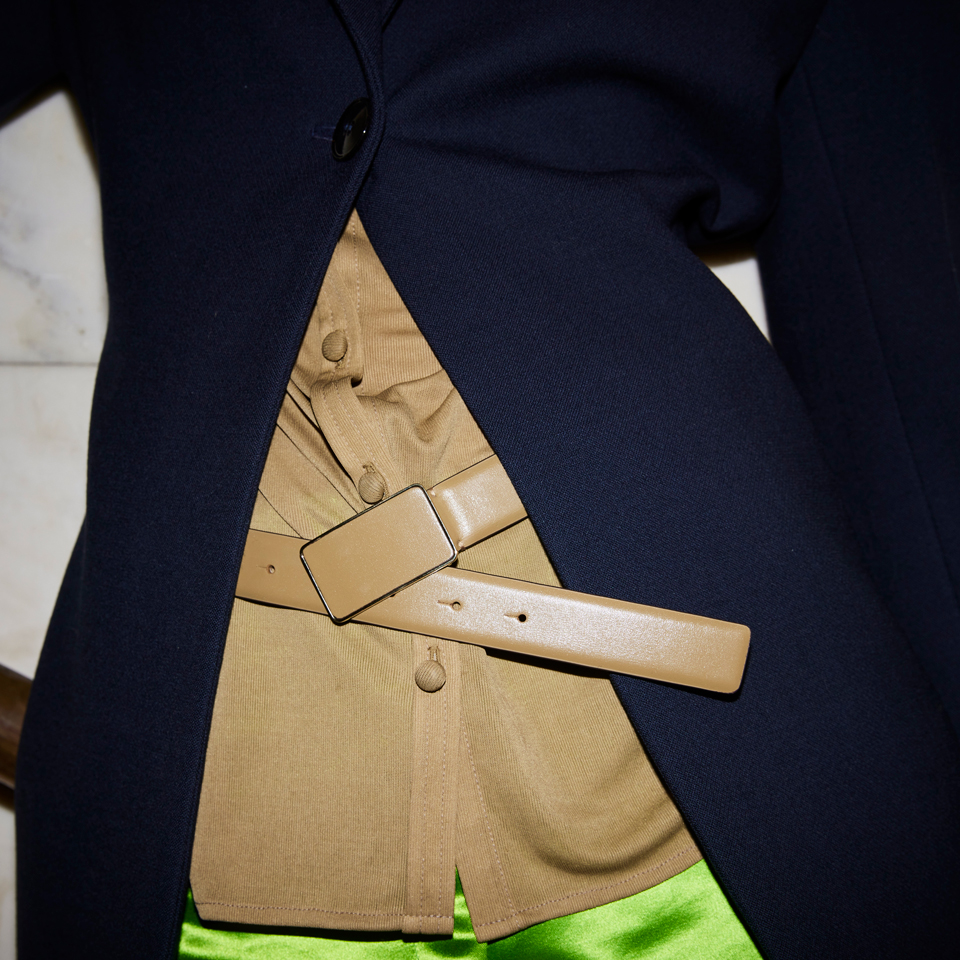 FALL 2023, WRAPPED
The sun doesn't stop when summer ends. This Fall's sunglasses were both form and function, with a protective wraparound frame with our Double T logo purposefully misaligned at the temples.