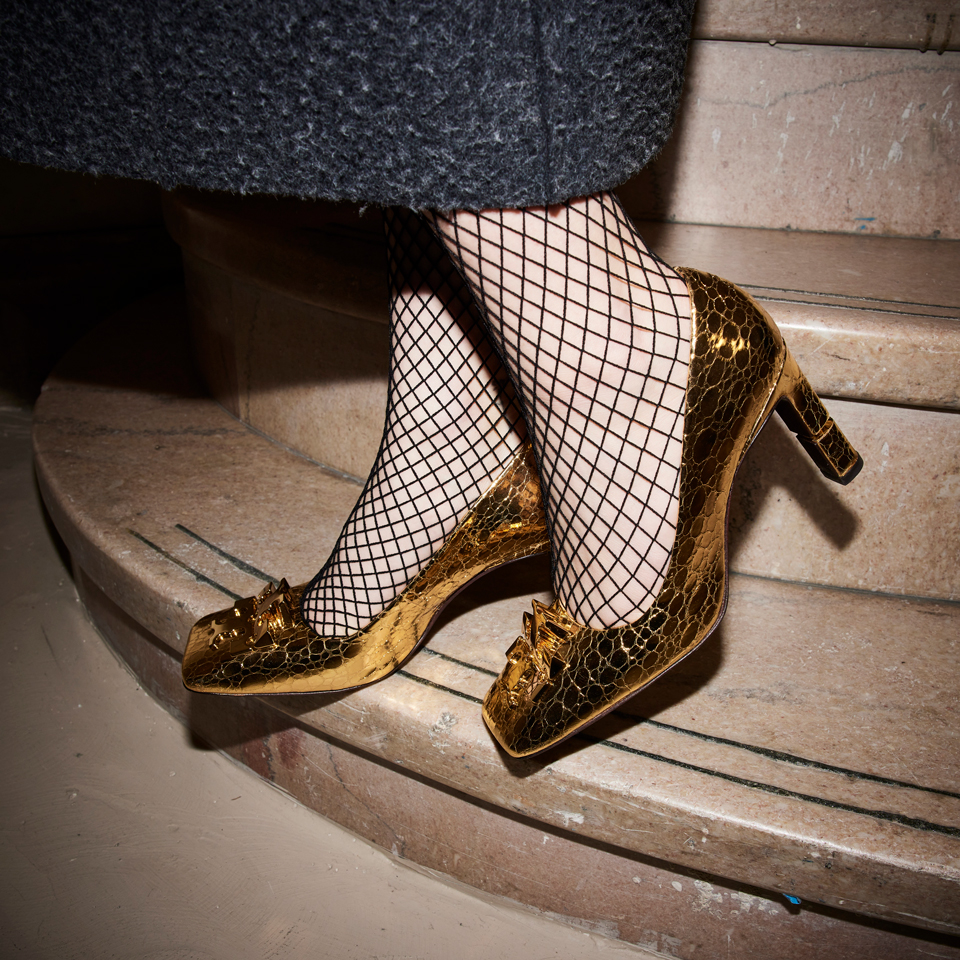 Angular, structured and subtly surreal details that emphasize the beauty in imperfection. High-shine shoes and boots balance the soft silhouettes and plush textures of the ready-to-wear.
DRESSAGE, DECONSTRUCTED
Our classic riding boot was updated with sleek lines and polished leather, the ideal pairing for pleated and denim skirts. Continuing the collection's undone attitude, our Jessa horsehead hardware was stripped down and woven into a removable 'anklet' looped around boots. The abstracted equine symbol was echoed in the hardware of d'Orsay pumps and handbags.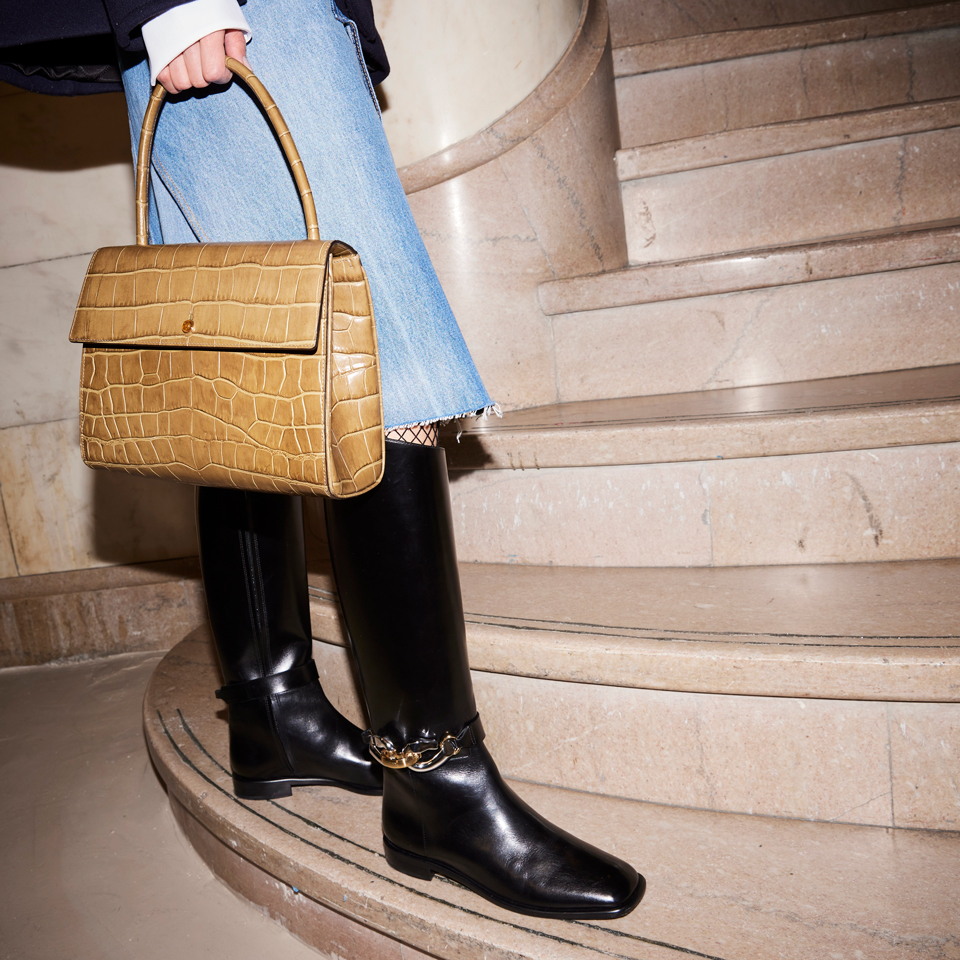 PIERCED: THE SEQUEL
Spring's Pierced slingback evolved this season as a timeless d'Orsay, with a sculptural metal ring that appears to break through the elongated toe. A low heel promises comfort in every statement-making step.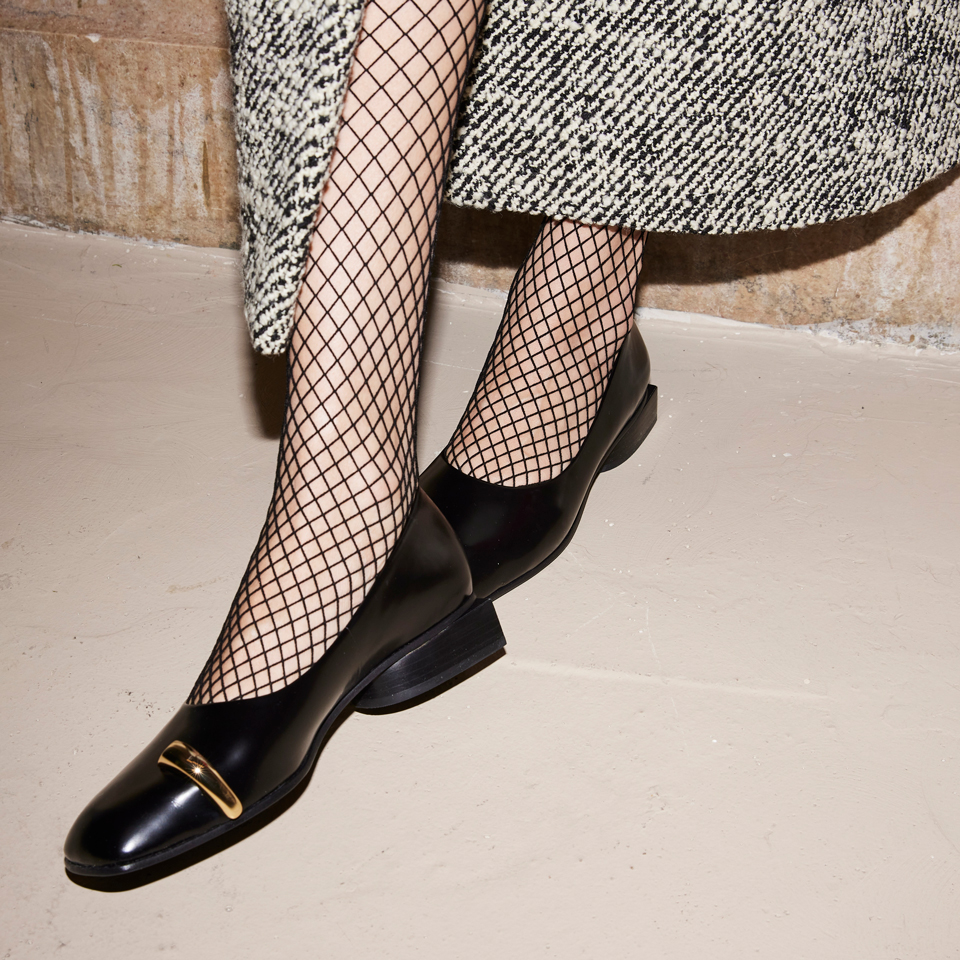 BREAKING THE MOLD
The Double T as you've never seen it. The logo adorning classic square-toe pumps and flats was sculpturally raised above the vamp and cracked on one side, while 'broken heels' gave either the optical illusion of floating or of leather peeling back from the pin of a stiletto.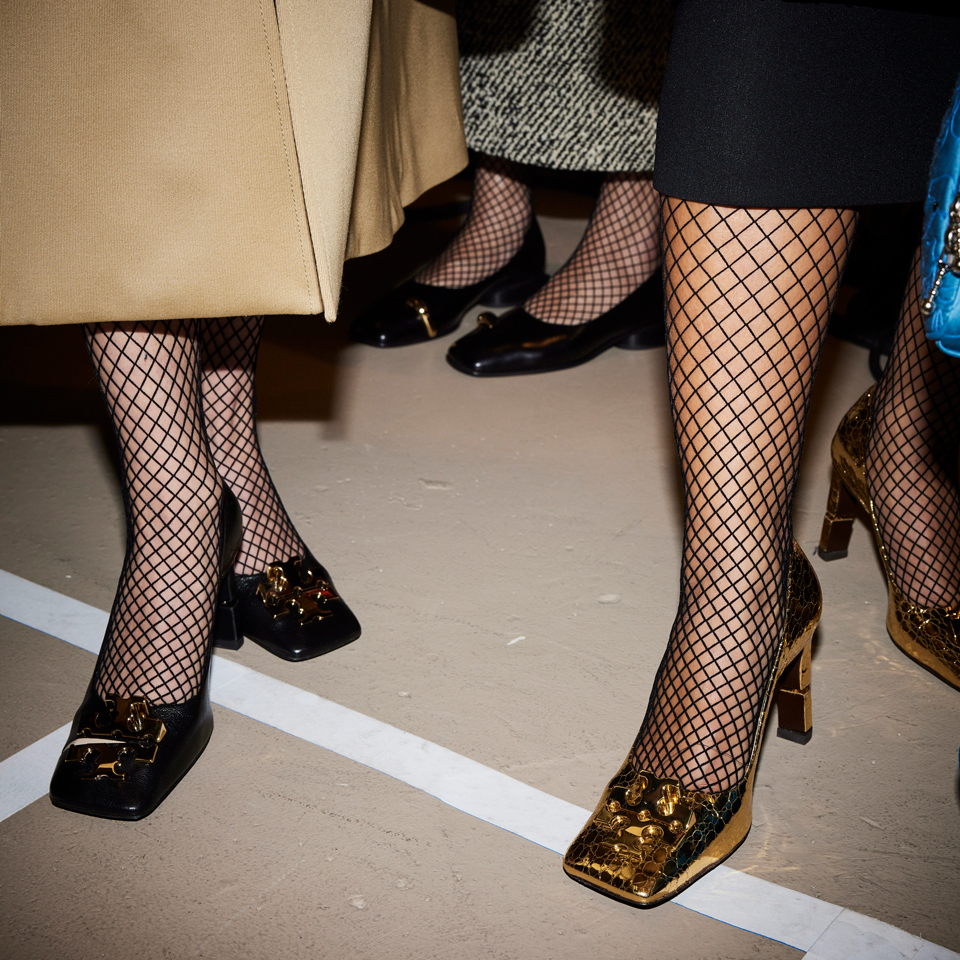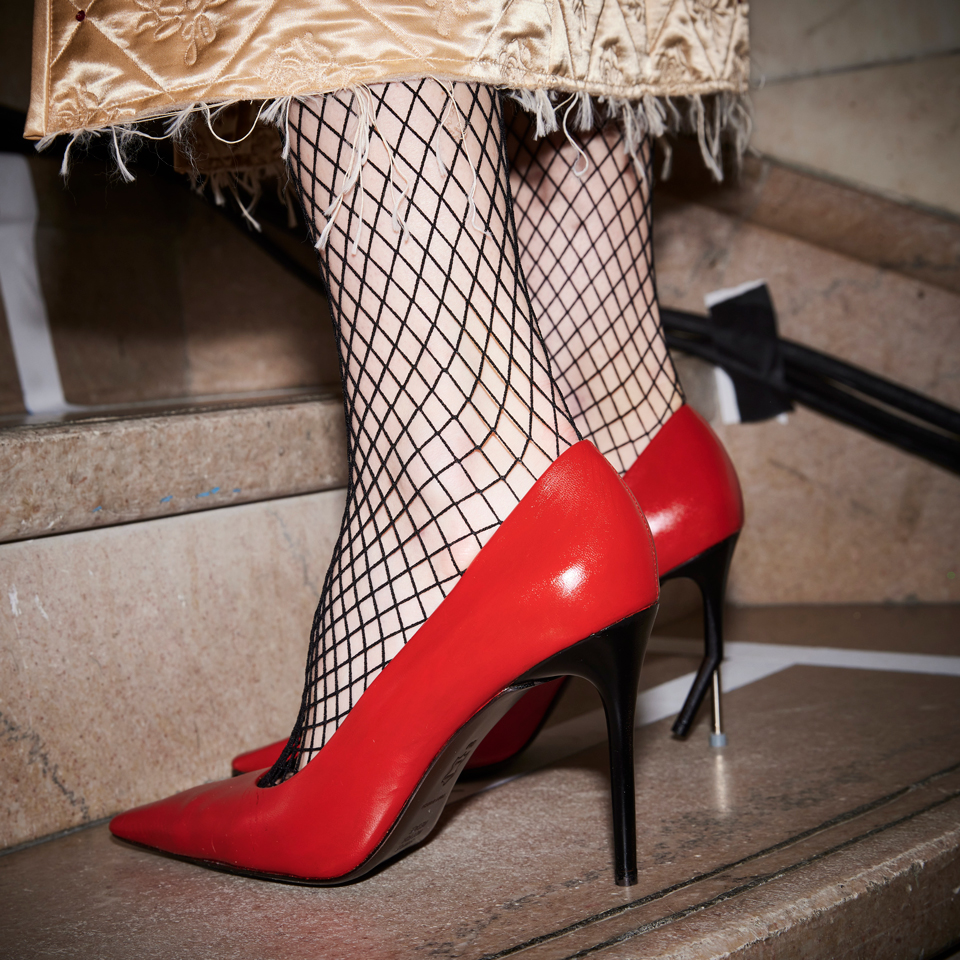 PEEP SHOW
New slingbacks were designed with intentional imperfection. Slanted and off-kilter heels give the illusion of elegant disarray. An asymmetrical circle of negative space plays against the square toe and offers a peek-a-boo opportunity for stockings.