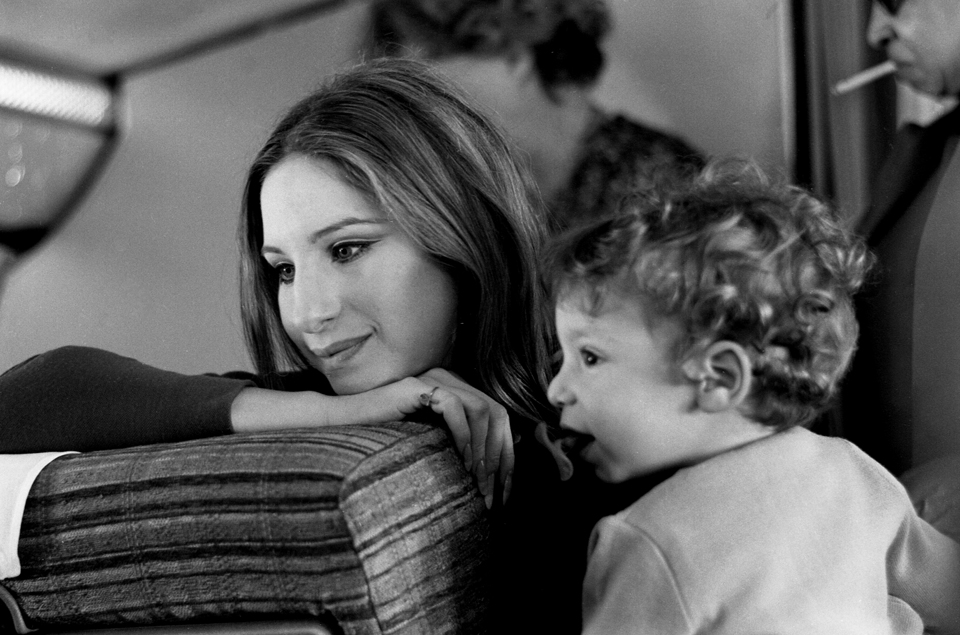 Perhaps the most grounded of all the zodiac signs, Taurus (April 20 – May 21) is known for its dependability, resilience and excellent work ethic. Though the flip side to bull's solidity is its stereotypical stubborn nature, this sign is also about enjoying life to the fullest. Famed Taureans include Adele, Cher, Tina Fey, Jessica Alba and Wes Anderson. Here, astrologer and Tory Daily contributor Susie Cox shares what's in store this month for all the zodiacs.
Taurus
Happy Birthday, dear Taurus. This will be quite a birthday for you since there is Total Eclipse of the Sun occurring on April 20th. See this birthday as a turning point in your life. Let go of anything you don't want to carry into your future. Be fierce.
Gemini
Venus is still in your sign of Gemini until May 7th. Squeeze in some time for self-pampering. If you are feeling in an artistic mood, create something of beauty. Get social too. Could you have a little party? Yes!
Cancer
Venus will enter your sign of Cancer on May 8th and will remain there until June 5th. This would be the perfect time to reorganize and incorporate Feng Shui into your home. Do a huge spring housecleaning and rearrange things. You will be so happy you did.
Leo
Don't feel bad if there are a few people who are jealous of you now. You are doing so well and they just feel lost. Don't take it personally and just continue to shine. Everything will work itself out soon.
Virgo
With so many planets in earth signs now, you are either feeling stuck or possibly overworked. Know that you don't have to be responsible for everything. Just look after yourself for a little while and you will settle down. Balance is the keyword for you now.
Libra
You might have your hands full now with helping others in tough situations. Certain members of your family or friends have gotten themselves into a pickle and you are the person they will be coming to for soothing. You can do that easily, dear Libra.
Scorpio
The Full Moon will be in Scorpio this month on May 5th. It's not just a Full Moon but it's a Lunar Eclipse instead. An Eclipse in your sign gives you the opportunity to change your life. Make decisions about what you are not happy with and want to change. Now is the time.
Sagittarius
The second week in May would be an enjoyable time for a road trip, dear Sag. You get spring fever more than other signs and have to explore the world when the mood strikes. Plan for a trip to a new destination to bring even more excitement into the journey.
Capricorn
There several planets in earth signs that are connecting in a powerful way with your Capricorn Sun this month. You will feel like being more physical than normal. Maybe take a hike in the country with friends. Build a fire and make marshmallows, just for fun.
Aquarius
With Pluto now in your sign of Aquarius, are you feeling different? You should be expressing yourself more easily as you come even more into your power. This will be a slow transit, so it will take a while to fully show itself. This is a suitable time to start lifting weights to show yourself how strong you are.
Pisces
There is a perfect Grand Trine between planets and in water signs. You are maybe the wateriest of all the water signs, dear Pisces. So, you will benefit from this water triangle in the sky. Expect miracles.
Aries
Jupiter will leave your sign of Aries on May 17th and won't be there again for another 12 years. Did you expand your horizons last year? Now is the time to reflect on that time and see how much you have grown. This is just the beginning.
牡牛座(4月20日から5月20日)
牡牛座
牡牛座の皆さん、お誕生日おめでとうございます。4月20日に金環皆既日食が起こるため、かなり特別なお誕生月になります。今年のお誕生日は、あなたの人生のターニングポイント。未来に持ち越したくないものがあれば、すべて手放してしまいましょう。思い切りが肝心です。
双子座
金星が5月7日まで、双子座に滞在します。それまでは時間を作って、自分を甘やかしてあげましょう。アートに触れたい気分なら、美しいものを作るのがおすすめ。人との交流を深めるのもいいですね。ちょっとしたパーティを開いてみてはいかがでしょう。金星のパワーを活かしましょう!
蟹座
金星が5月8日に蟹座に入り、6月5日まで滞在します。この期間は、あなたの家に風水を取り入れて、気の流れを整えるのに最適なタイミング。春の大掃除をして、家の中を整理しましょう。家の中が心地よいと、幸せな気分になれます。
獅子座
あなたを妬ましく思う人たちが現れても、気にしなくて大丈夫。何事にも順調なあなたを見て、彼らはただ焦りを感じているだけです。あなたのせいではないので、いつも通りに輝き続けましょう。やがて自然に元の状態に戻ります。
乙女座
地のエレメントの星座に今、多くの惑星が滞在しており、あなたは行き詰まりや疲れを感じているかもしれません。すべてのことにあなたが責任を感じる必要はないのです。少しの間、自分自身を大切にしてあげると、落ち着きを取り戻せます。何事もバランスが大事。
天秤座
あなたは今、難しい状況にある人たちに手を差し伸べることで手一杯かもしれません。家族や友達の誰かが苦境に陥り、彼らは癒しを求めて、あなたのもとにやって来ています。天秤座の持ち前のバランス感覚で、あなたはその人たちの力になることができます。
蠍座
今月は5月5日に、蠍座で満月が起こります。この満月は、ただの満月ではなく、月食を伴います。蠍座で起こる月食は、あなたの人生に変化をもたらす絶好のチャンス。あなたは今、現状に満足していなくて変えたいと思っていることはありませんか。今こそ、それを変えるときです。
射手座
5月の第2週は、ドライブを楽しむのに最適な週です。射手座は春になると、他の星座よりもエネルギーが高まるため、心の赴くままに新たな世界を
探検することも必要です。行ったことのない目的地への旅行を計画すると、ワクワク感がさらに高まります。
山羊座
今月は、地のエレメントの星座に滞在しているいくつかの惑星が、山羊座と強く結びついています。いつもより体を動かしたくなるかもしれません。友達と郊外にハイキングに出かけてみてはいかがでしょう。軽くマシュマロを焼いてみるだけでも、十分に楽しめます。
水瓶座
冥王星が水瓶座に滞在していますが、何か変化を感じていませんか?自分の力をより発揮できるようになり、自己表現が楽になっていくはずです。この変化は少しずつ起こるので、自覚できるようになるのはもう少し先かもしれません。今はウェイトトレーニングを始めるのがおすすめ。心身の強さを高めていきましょう。
魚座
水のエレメントの星座の天体が、完璧なグランドトライン(正三角形)を形成しています。水の星座のなかでも、魚座は水の性質がもっとも強い星座。そのため、魚座は水のグランドトラインの恩恵を一番多く受け取ります。素晴らしい出来事が起こりそうです。
牡羊座
木星が5月17日に、牡羊座を離れ、再び戻ってくるのは12年後になります。あなたは昨年、視野を広げることができましたか?今ここで自分を振り返り、どれだけ成長できたかを確認してみましょう。これまでの努力が今後の成長につながっていきます。