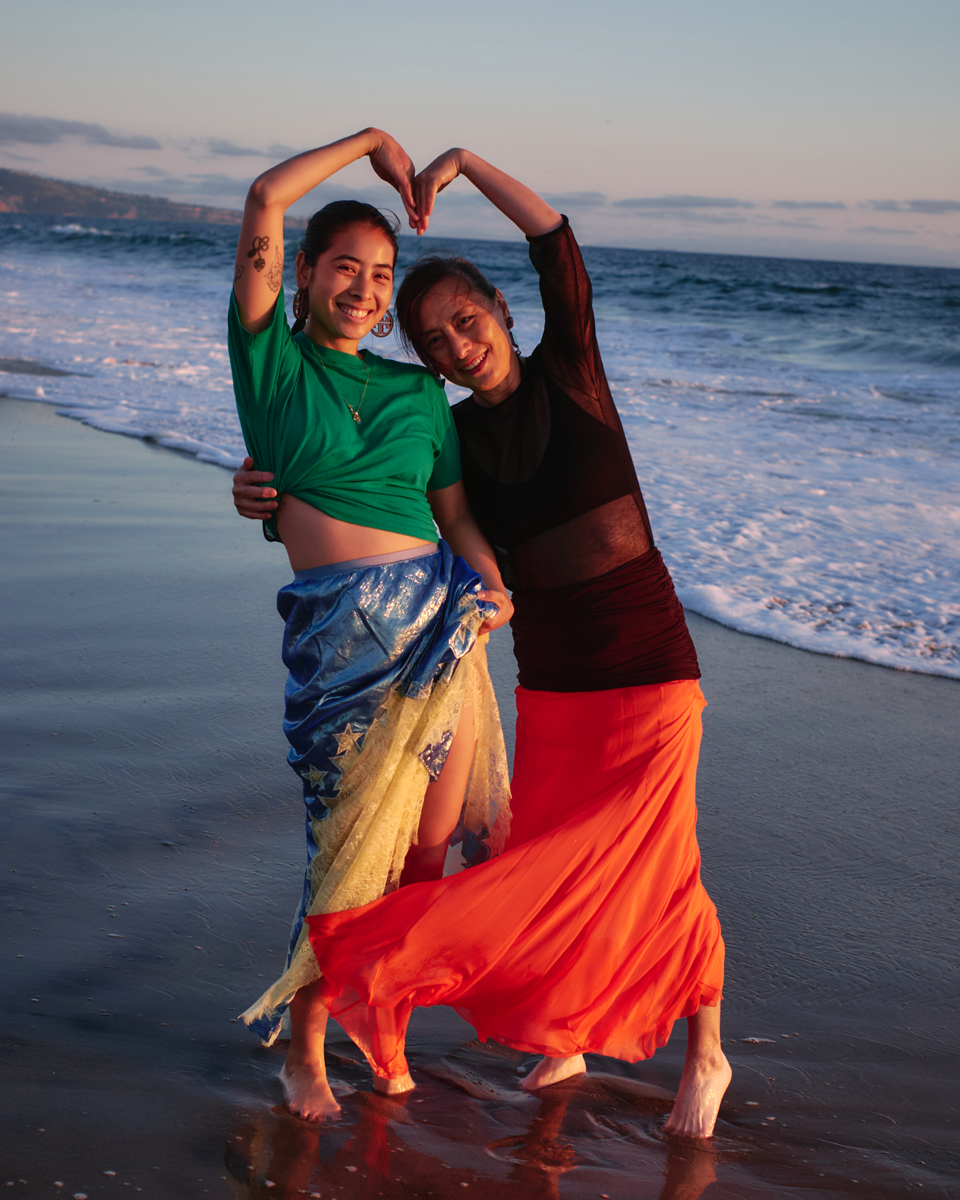 Michelle Li, from our own social media team, and her mom, Daoping Xu, have the sweetest mom-daughter traditions. Involving walks on the beach, tennis and pasta-eating every time Michelle goes home to Los Angeles. We are especially grateful to Daoping, a mathematician who loves playing tennis, for making sure Michelle never leaves home without her laptop.
Michelle:
The best advice I've received from my mom is…focus on enjoying your life. My mom gives advice through action, and this has been the most impactful one for me.
My best memory with my mom…is every time she picks me up and drops me off at LAX. One time, I forgot my laptop at her house and didn't realize until after I got through security. She drove home and brought it back to me all before my flight!
My mom's style advice…is to try everything first before writing it off. You might be surprised.
Our favorite thing to do together is…to take a long walk on the beach during sunset and get pasta afterwards.
Daoping:
The best advice I received from my mom…always be honest and do your best.
The lessons I've learned about motherhood…take it easy and enjoy.
One thing I've learned from Michelle…be adventurous and don't be afraid to explore new chances.
One piece of style advice from Michelle…keep trying new styles with new colors.
Our favorite thing to do together…is hiking in the trail of East Sierra or walking and chatting on the beach boardwalk.