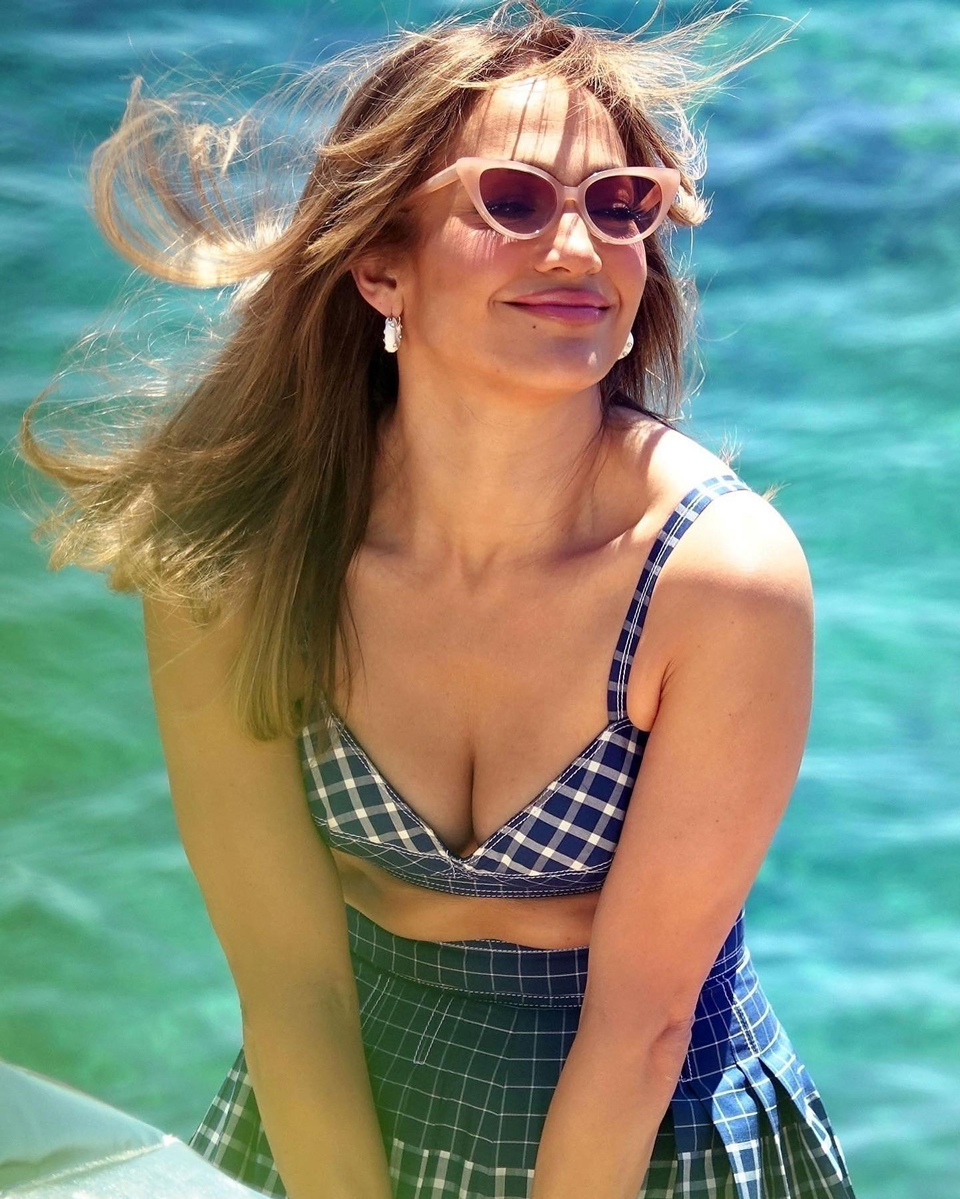 King of the jungle and the night sky. From July 23 through August 22, we celebrate passionate and loyal Leos. Astrologer and Tory Daily contributor Susie Cox tells us what's in store for the spirited fire sign and all the rest of the zodiacs this month.
Leo
Happy Birthday, Leo. Venus will be turning retrograde on July 23rd and won't turn direct until September 3rd. All of this is in your sign of Leo. Retrogrades are the perfect times to rethink and regroup things that are bothering you. Venus relates to art, music and yes, love. You will get what you want in all those areas, dear Leo.
Virgo
Mars is fully in your sign of Virgo now and will remain there until August 27th. This is your time to organize anything that is out of place. Mars is the planet of action and is only in Virgo once every 2 years, so make the most of it while it's there. Make a Virgo To-Do-List and check it off, item by item.
Libra
Venus is turning retrograde now until September. Venus is your planet and relates to art, beauty and love. You are the romantic of the Zodiac and now is your time to speak up if you aren't getting what you need in your love life. Be bold, dear Libra.
Scorpio
Your power time this month is the last few days of July. The Moon will be going through your sign of Scorpio to give you even more power. Even though Venus is doing a retrograde in Leo, you can feel it too. Make any changes to your surroundings that are needed. Also, take a look at your relationships and see what needs to be adjusted there too.
Sagittarius
Venus is currently doing a retrograde in your house of philosophy. You are likely seeing things in a new way now. It's like seeing your life from a new perspective. Be open to innovative ideas and new opportunities.
Capricorn
There is a beautiful triangle in the sky now between planets in earth signs, just like your Capricorn Sun. The end of this month and the beginning of next month is the time to accomplish a lot. Put it on your schedule to focus that during that time and you will me amazed at how things will fall into place.
Aquarius
The Full Moon will be in your sign of Aquarius on August 1st. Jupiter is involved, which will increase the energy and make it even more fun. Throw an Aquarius Full Moon party and kick it up a notch!
Pisces
Saturn has just entered your sign of Pisces recently and will be there for a couple of years to come. You are in a new phase in your life, dear Pisces. You will likely feel more psychic, spiritual and artistic soon. Saturn is the planet of business and might be talking to you about doing more of a creative occupation. You know you are ready.
Aries
The North Node has just entered your sign of Aries recently and will be there for the next 1 ½ years. This is the point in the solar system that relates to our past lives or repeated patters in life. This is the time to look at your routines and change whatever is no longer working for you.
Taurus
Both abundant Jupiter and exciting Uranus are in your sign of Taurus this year. Now is one of the best times to expand your horizons and try new things. There will be unusual opportunities that will be presented to you. Be ready for them!
Gemini
In mid-August your Gemini Sun is aligning with both Mars and Mercury. They will give you a boost of inspiration and move you forward with some new projects. It might happen all of a sudden, so don't be surprised.
Cancer
There are some exciting planets moving through your house of friendships. You can likely expect some people to move or be preoccupied with their lives. Be flexible with your schedule around them. Don't take anything personally.
獅子座(7月23日から8月22日)
獅子座
獅子座の皆さん、お誕生日おめでとうございます。金星が7月23日に逆行を開始し、9月3日に順行に戻ります。つまり今月はずっと、獅子座で逆行しています。この逆行期間は、気がかりなことを見つめ直し、整理するのに最適なタイミング。金星は、芸術、音楽、そして愛を司る星。あなたはそうした分野で、望むものを手にすることができます。
乙女座
火星が乙女座に入っており、8月27日まで滞在します。今月は、片付いていないことを整理するときです。火星は行動を司る星で、乙女座にやってくるのは2年に一度のこと。この期間に、火星のパワーを最大限に活用しておきましょう。乙女座らしいToDoリストを作って、1つずつこなしていくのがおすすめです。
天秤座
金星の逆行が9月まで続きます。金星は天秤座の支配星であり、芸術、美、愛を司る星です。天秤座のあなたはとてもロマンチスト。恋愛に満足していないなら、今こそ声を上げるとき。大胆になりましょう。
蠍座
蠍座の今月のラッキーデーは、7月の最後の数日間です。その頃、月が蠍座を通過するため、パワーがさらに高まります。金星が逆行しているのは獅子座ですが、そのエネルギーは蠍座にも及んでいます。身の回りに必要な変化を起こしましょう。人間関係にも目を向けて、調整すべきことがないか確認してみましょう。
射手座
金星が今、射手座の哲学のハウスで逆行しています。あなたのものの見方が変化しているかもしれません。それは、自分の人生を新しい視点で見つめているようなもの。広い視野を持ち、斬新な発想を受け入れ、新しいチャンスを捉えましょう。
山羊座
地のエレメントの星座に滞在している惑星たちが今、美しい三角形を形成しています。山羊座もその星座の一つ。今月末から来月初めにかけて、多くのことを成し遂げられそうです。その期間に集中して取り組めるように予定を立てておきましょう。物事が思いのほか順調に運びそうです。
水瓶座
8月1日に、水瓶座で満月が起こります。この満月に木星が関わっているため、さらにエネルギーが高まり、楽しさが倍増しそうです。満月を眺めながらパーティーを開いて、思いっきり盛り上がりましょう!
魚座
数カ月前に魚座に入った土星が、これから数年間、魚座に滞在します。あなたは人生の新しい局面を迎えています。不思議な能力やスピリチュアルな感覚、芸術的な感性を強く感じるようになります。土星はビジネスに関わる星。もっとクリエイティブな仕事をするように、あなたを導くかもしれません。あなたらしい持ち味を発揮しましょう。
牡羊座
ノースノードが牡羊座に入り、これから1年半の間、牡羊座に滞在します。ノースノードは、過去世や人生の繰り返しのパターンに関係する太陽系の中のポイント。この期間に日頃の行動を見直し、うまくいっていないことがあれば、思い切って変えてみましょう。
牡牛座
今年は、豊かさを司る木星と、驚きや変化をもたらす天王星が、牡牛座に滞在しています。今は視野を広げ、新しいことに挑戦するのに最適なとき。またとないチャンスが巡ってくるかもしれません。しっかりつかみ取れるよう準備をしておきましょう!
双子座
8月中旬に、双子座は火星と水星と調和のとれた配置になります。この2つの惑星があなたに豊かなインスピレーションをもたらし、新しいプロジェクトを前進させてくれます。その変化は突然起こるので、落ち着いて対応しましょう。
蟹座
蟹座の友人関係のハウスを、パワフルな惑星がいくつか移動しています。あなたの周りで、引っ越しをするなど、生活面での対応に追われたりする人が現れそうです。その人たちの予定に合わせて、柔軟に対応しましょう。個人的なことには関わらなくて大丈夫です。