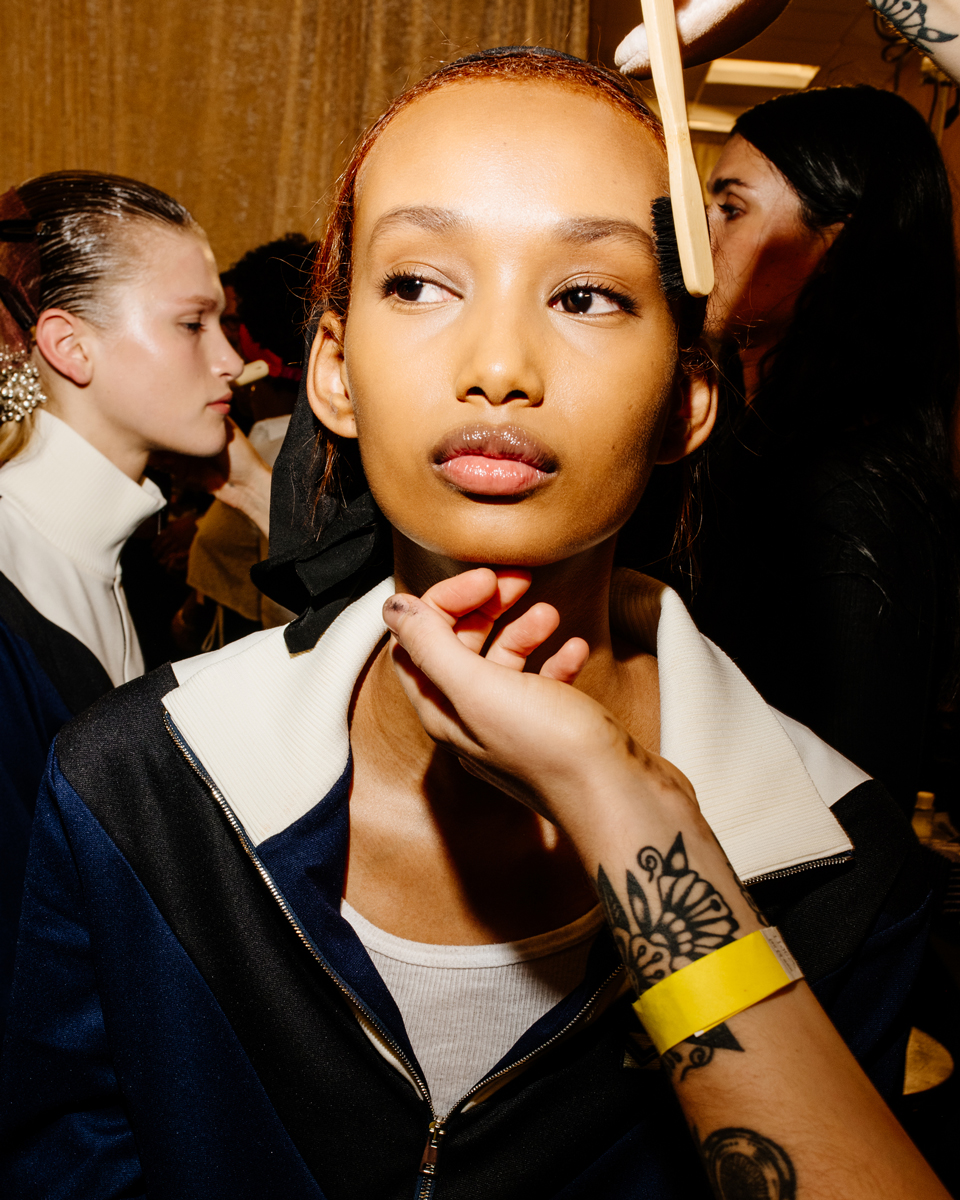 With a forward-looking collection focused on effortlessness, optimism and lightness, the show's hair and makeup went in a subtle and modern direction. Hairstylist Guido Palau slicked models' locks back, using hairspray to fix the glossed look, and left the ends free. "It's simple and dramatic," explained Palau, "but also kind of classically modern." As a nod to ideas of futurism past and present, Palau gave some models a band of silver beads to hold the hair at the nape.
Makeup artist Diane Kendal created "luminous" skin and accented the look with silver highlighter on the cheekbones, down the nose and on the top lip. To finish the look: brushed brows and curled lashes with a touch of mascara. "It's light and effortless," said Kendal.
Nails were kept natural with pale shades. Manicures with "Like Quartz" from Paint Box and pedicures with "Southern Belle" by MiniLuxe, a company with a mission to empower women and immigrants.