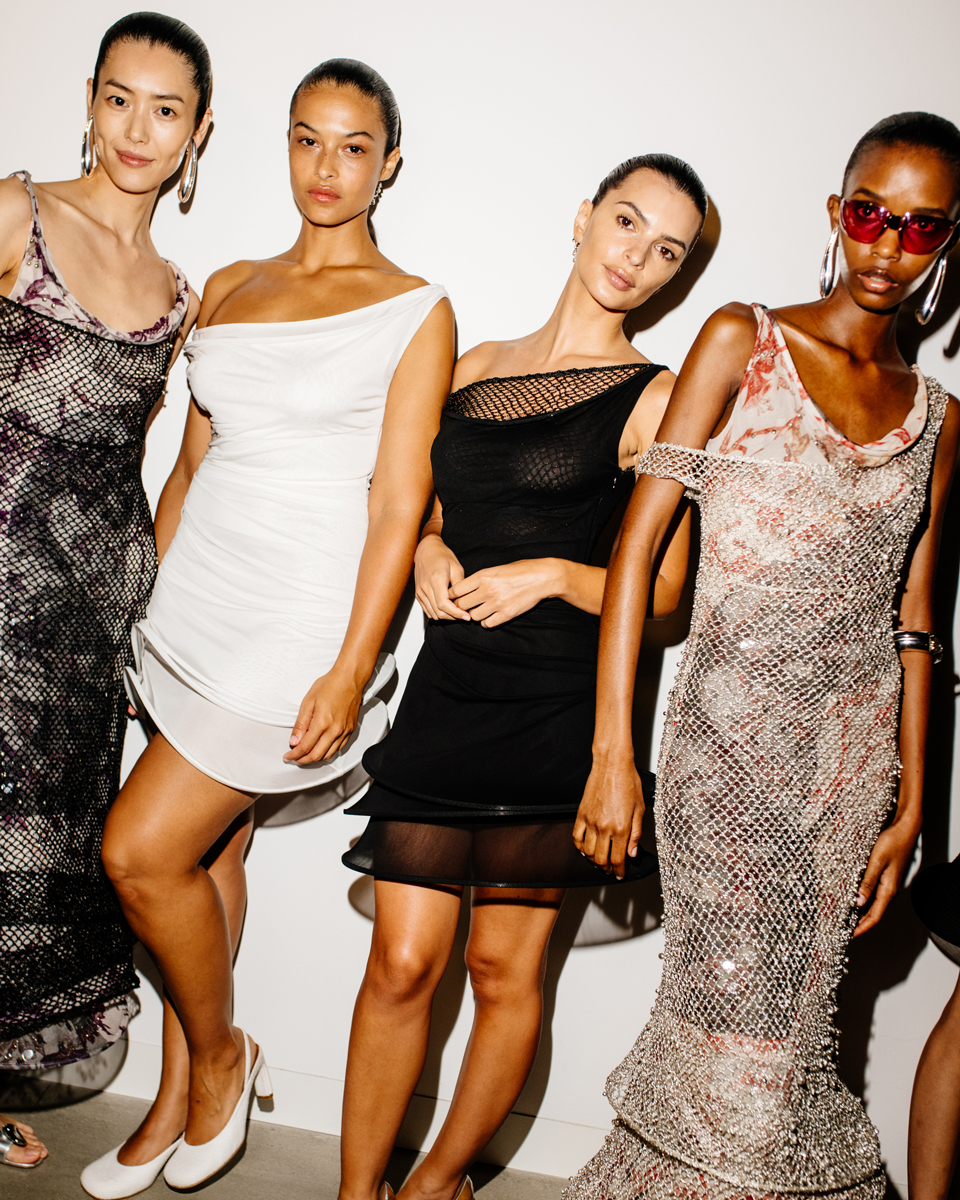 The Spring/Summer 2024 collection began as an exploration of what 'effortless' means now. The answers involved modular tailoring, mini goddess dresses, and a reappropriation of historically restrictive clothing.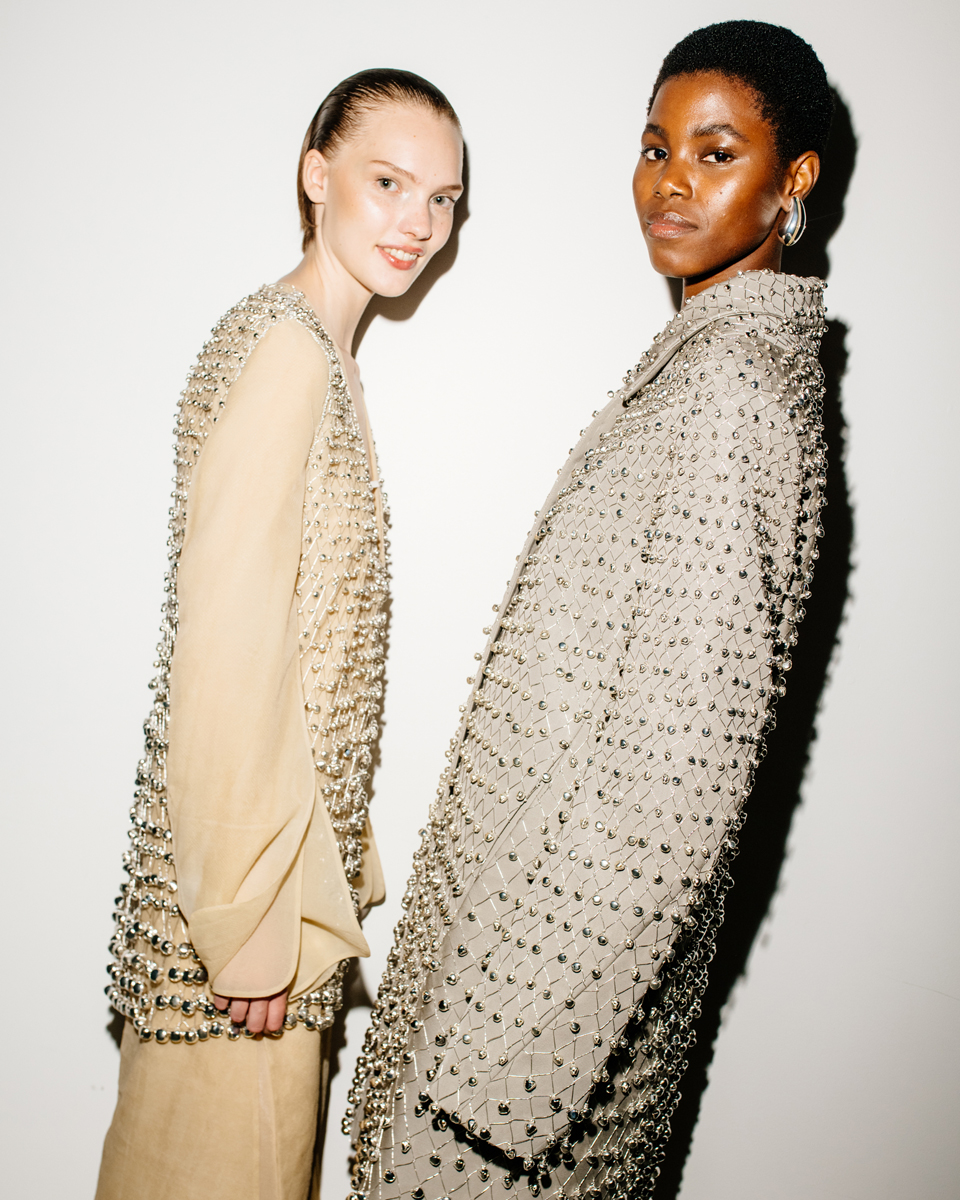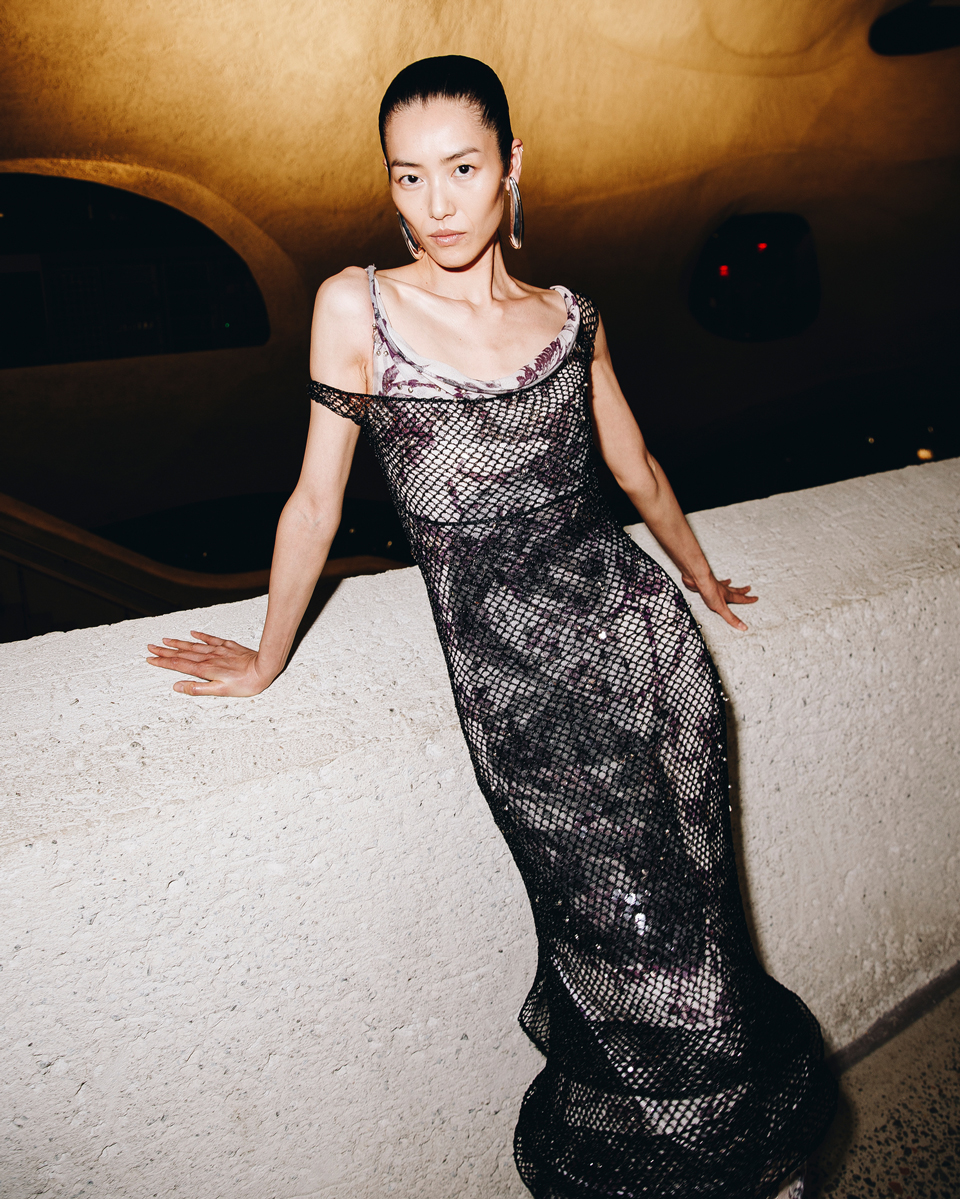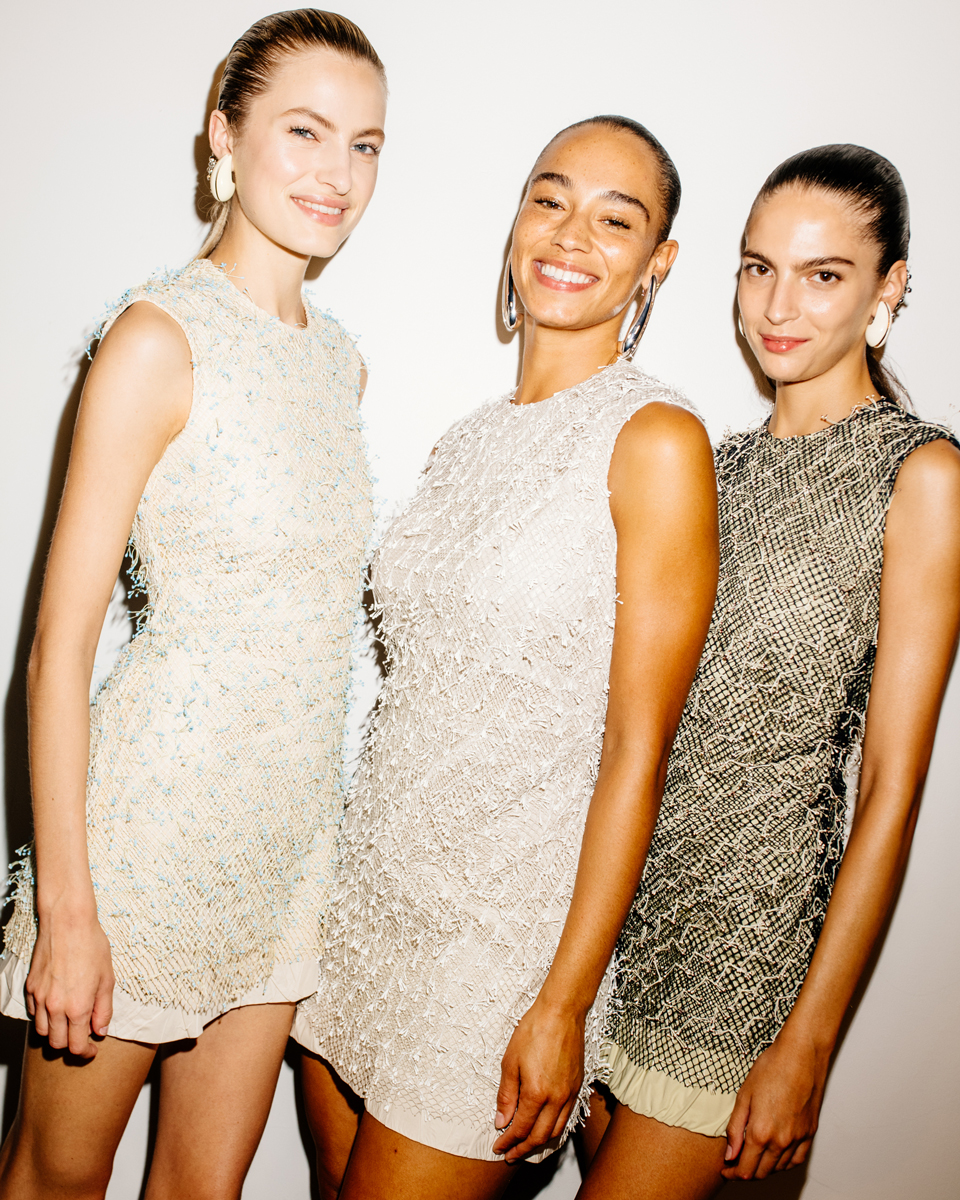 From Bells to Botany
The lightweight mesh overlaid on floral dresses and coats is detailed with delicate bells, adding to the overall calm vibe of the collection. The tiny silver bells are also echoed in hairnets and jewelry. And taking a cue from nature, filaments inspired by a flower's stamen cover sweaters and minidresses, creating a breezy texture.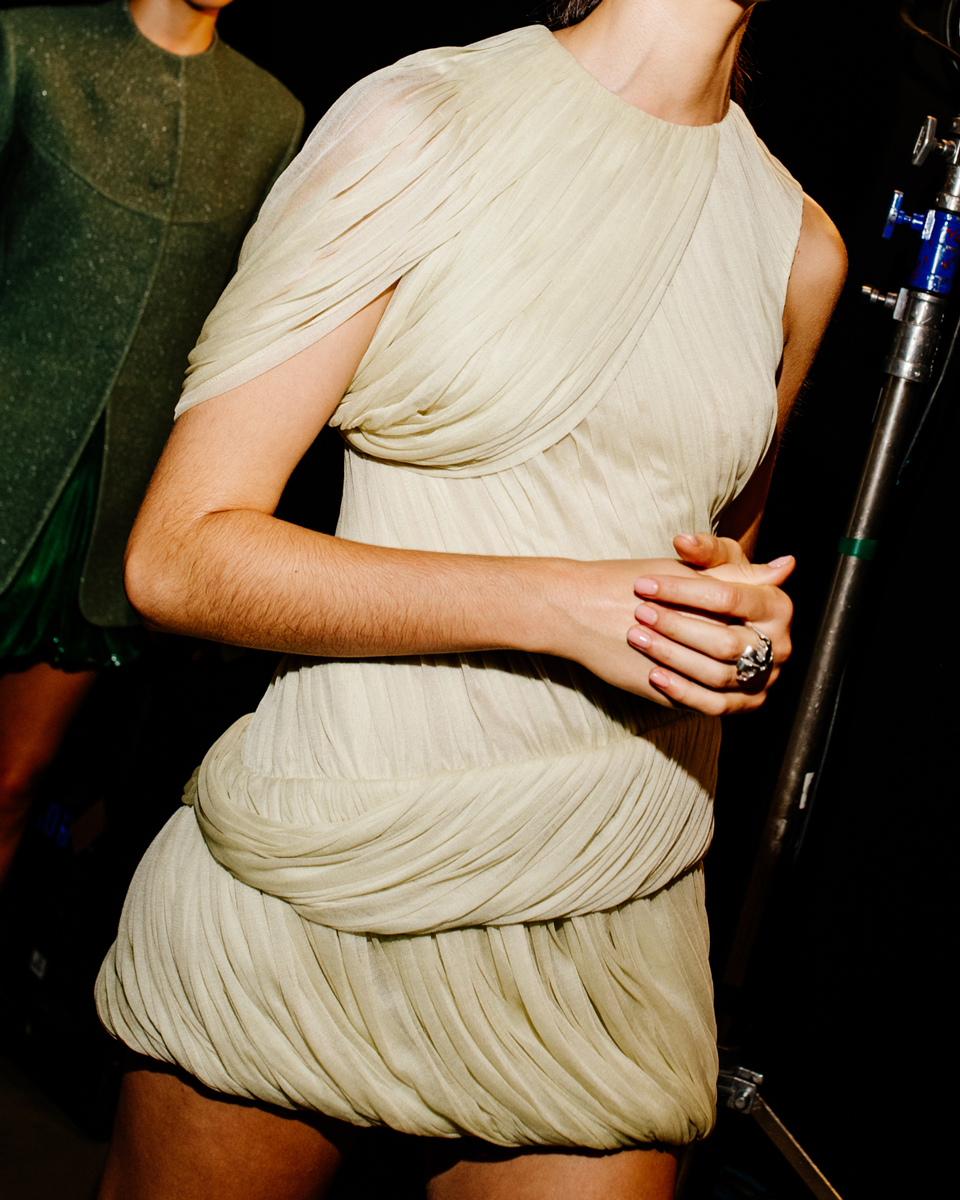 Goddesses Among Us
Grecian draped minidresses and -skirts draw on the elegance of classic goddess dresses, swathing and skimming the body, while micro hemlines give it all a modern spirit.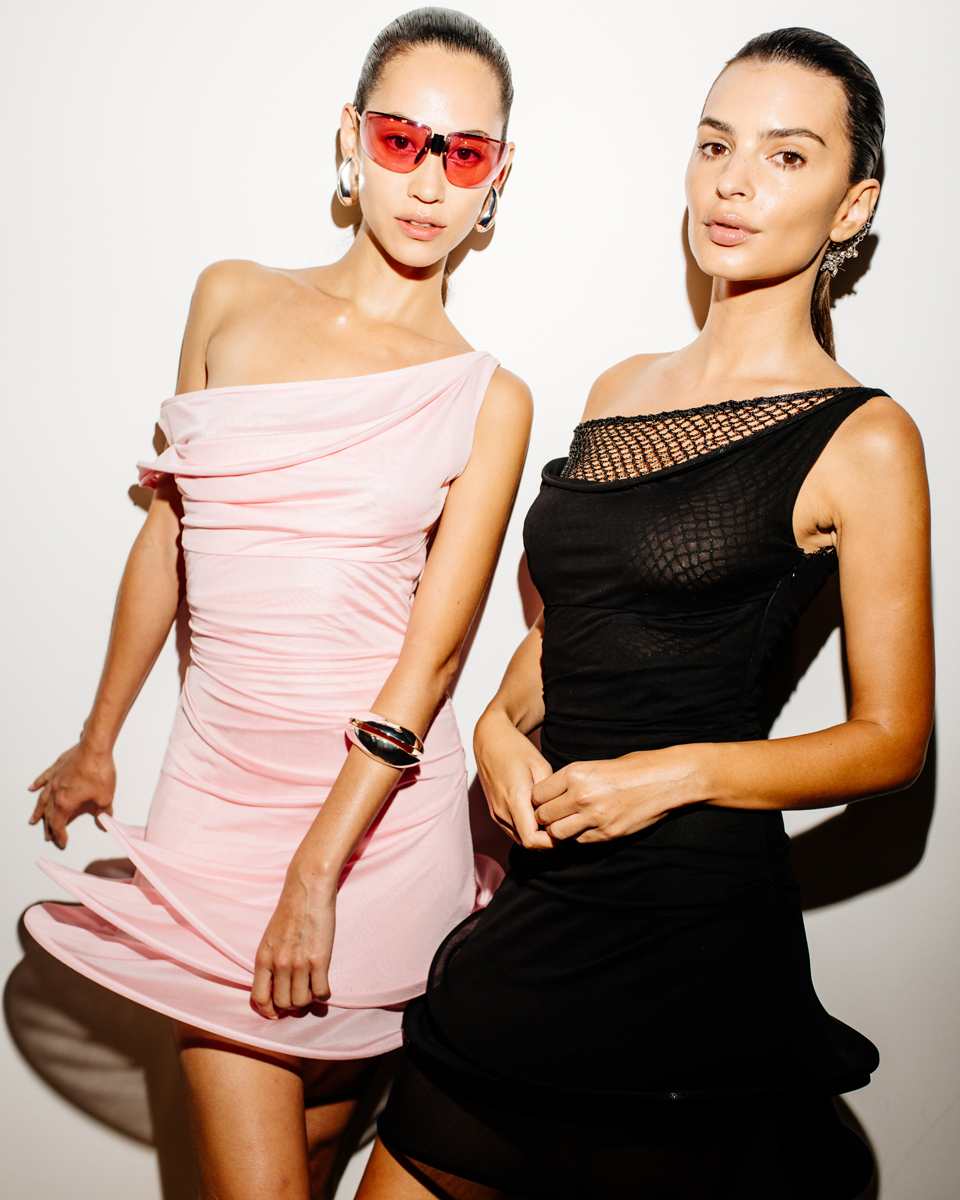 Hoop Dreams
Design elements historically associated with restricting women's movement, like the crinoline, are reworked into futuristic swirling structures in unexpected places. At the shoulders, miniskirt hems and torsos of knit dresses and skirts that accentuate the body's natural curves.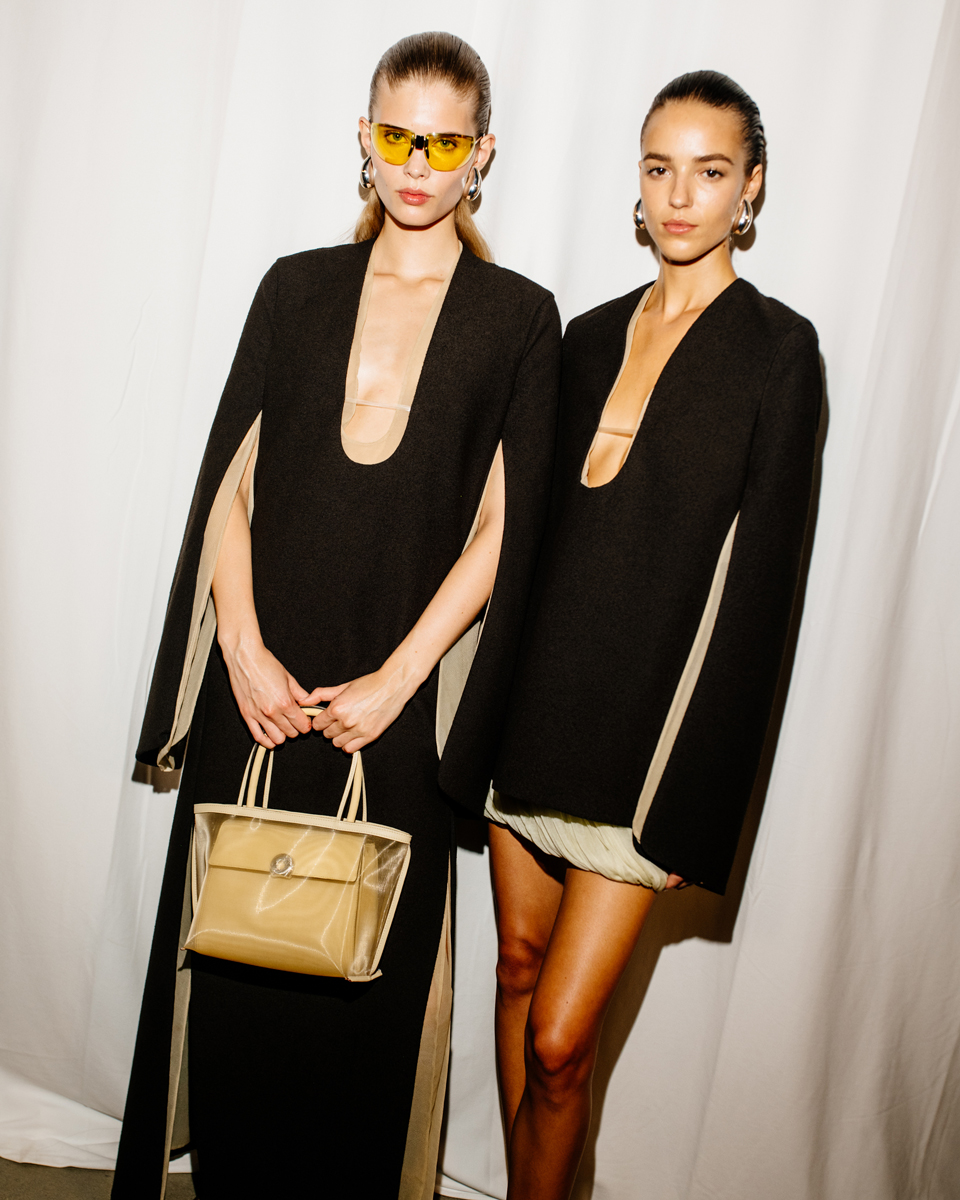 Show Some Arm
Deep slits were cut into the front of the sleeves of sculptural blazers and tunics with deep u-necks. The effect: showing a little skin while allowing for more movement.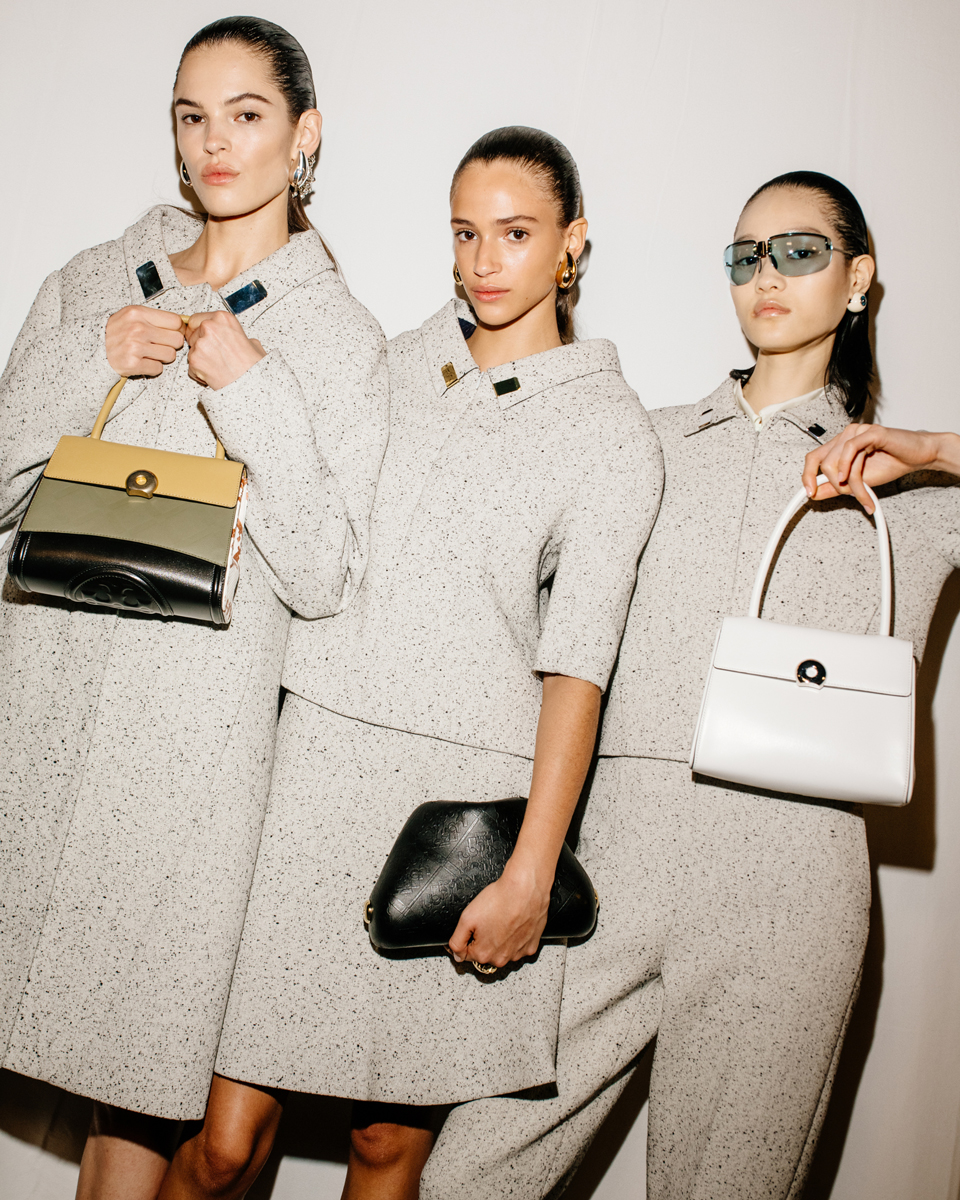 Newly Suited
Spring brings a new kind of suit, modernized with subtly asymmetrical cropped trousers, board shorts or short, flared skirts. Traditional button-downs give way to gauzy tunics and sporty zipped polos in lightweight tech materials. And curved blazers are sleek and sensual in a sparkly bonded jersey with slits in the front of the sleeve from wrist to elbow.