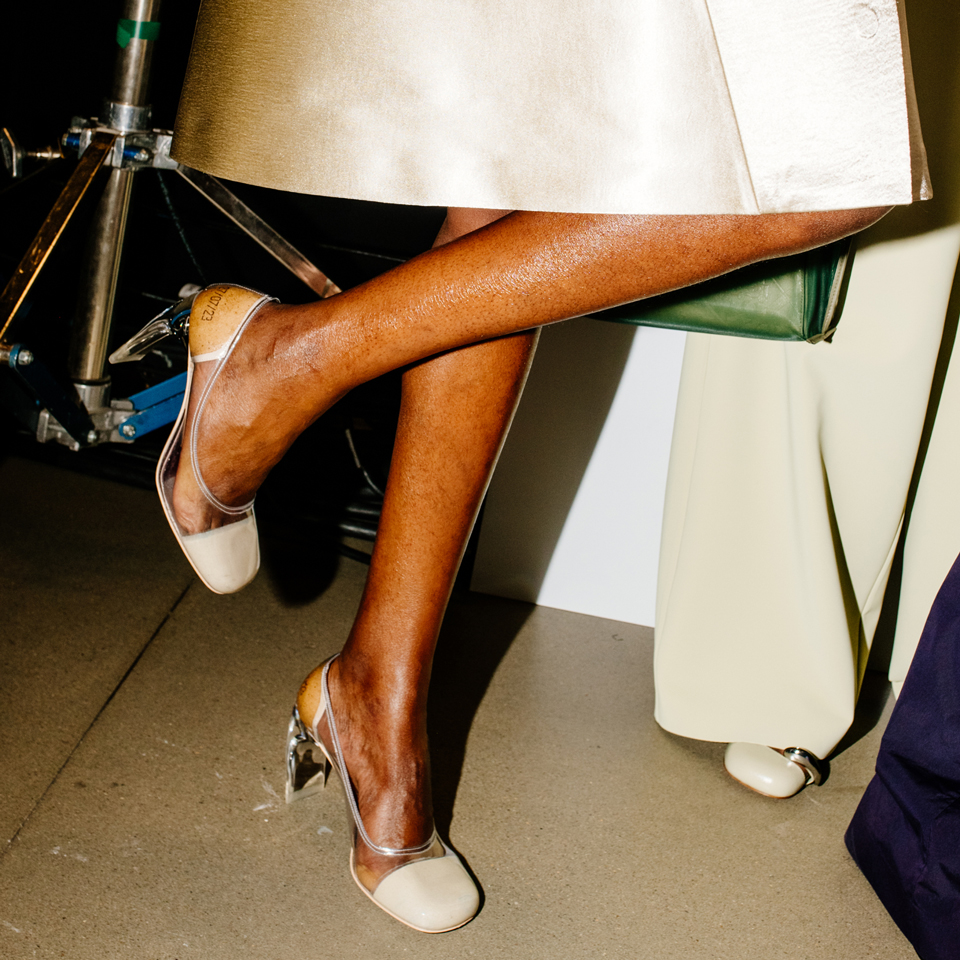 Classics through the filter of soft futurism. That was the thread that linked the collection's shoes. All designed with rounded edges, sculptural hardware and a simplicity of form that spoke to the season's effortless direction.
MARY-JANES GONE MODERN
For spring, the traditional Mary Jane was filtered through a modernist lens. Our new style, the Violet, has slightly wider straps and a squared toe with softly rounded edges that echoed the architecture of the show's venue: The Gilder Center.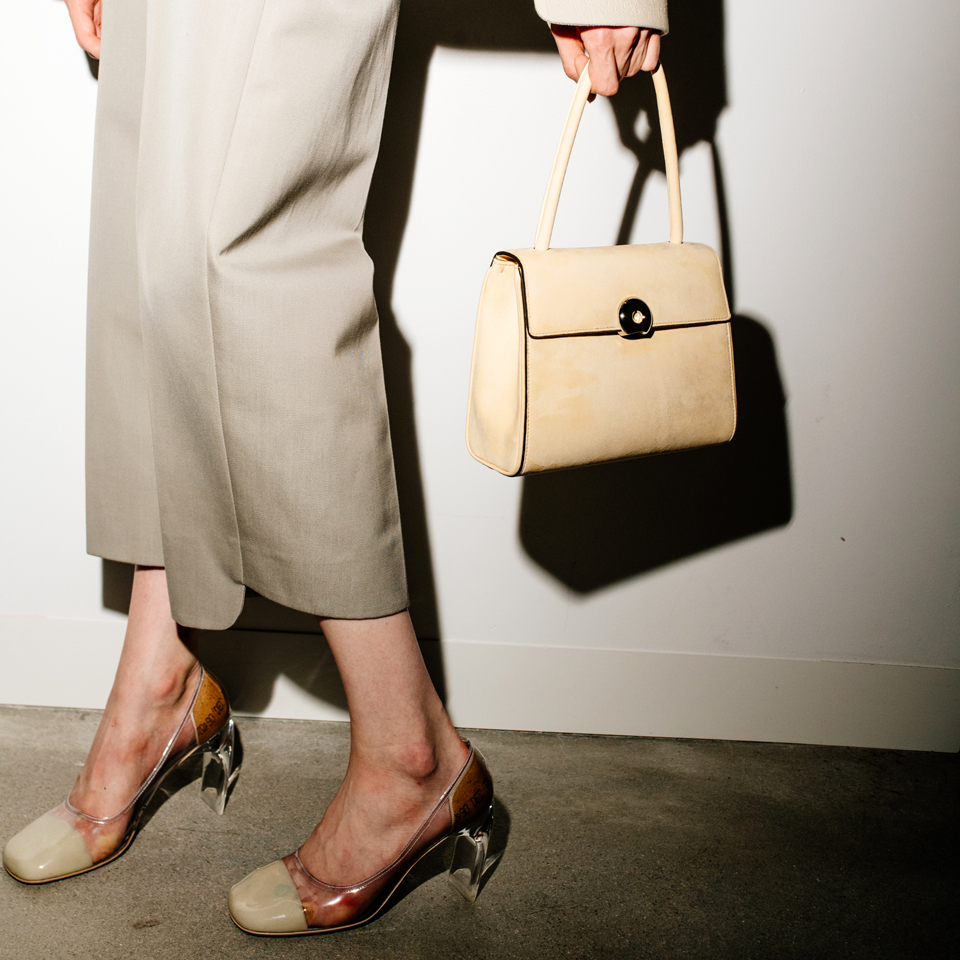 INNER WORKINGS
Our take on the clear shoe trend went meta. The new Clear Pump that walked the runway, paired with elegant boxy coats, is a lady-like silhouette in PVC that exposes the interior construction of the shoe.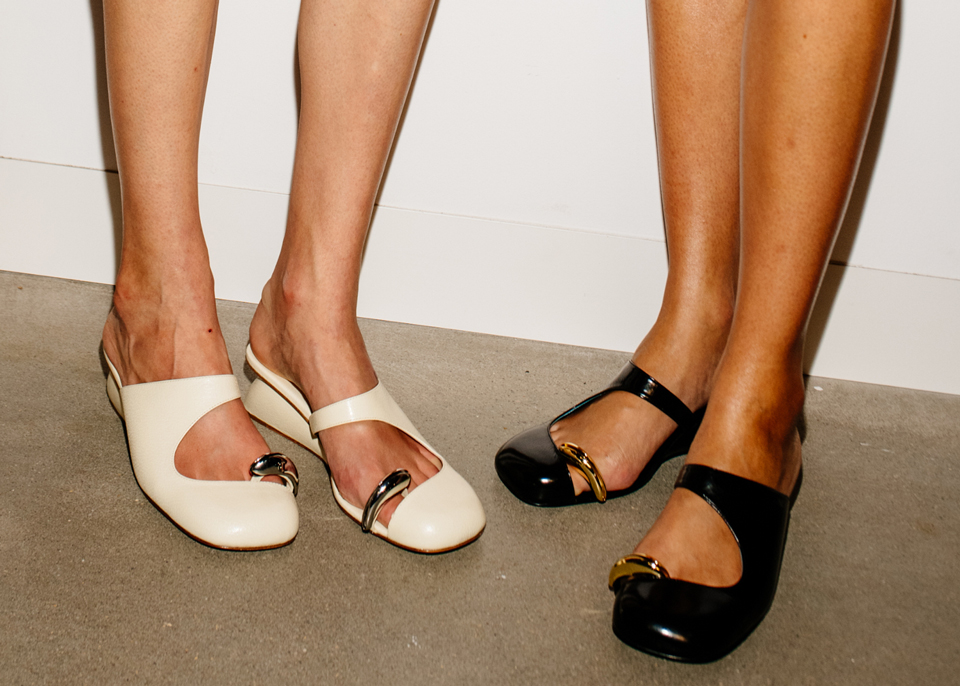 AVANT-HARDWARE
Our favorite Pierced shoe, which debuted on our Fall/Winter 2022 runway, evolved into a wedge mule with a subtle cut-out ring that echoes this collection's jewelry. As for favorites, the new abstract bell-shaped hardware on the asymmetrical Patos Slingback will give Pierced a run for its money.