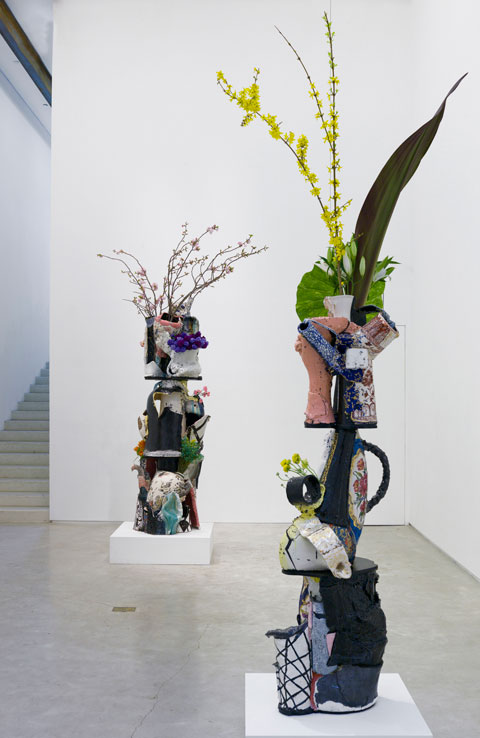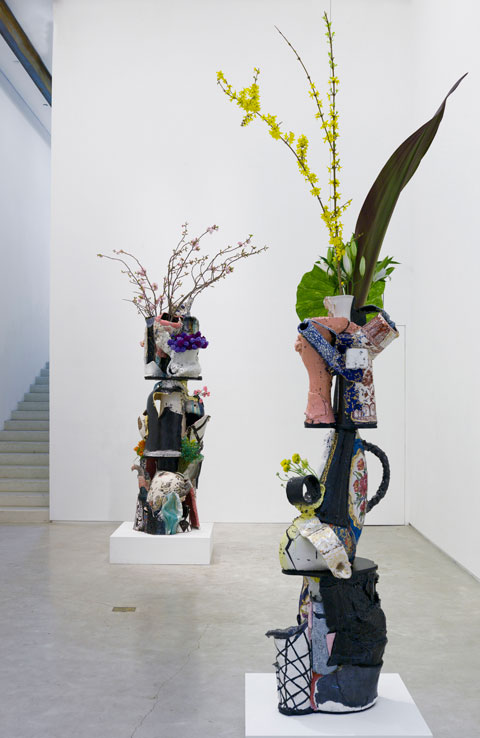 Gallerist Jeanne Greenberg Rohatyn weighs in on the thrill of a young artist's new direction….
"Francesca DiMattio is an intriguing young painter who recently ventured into ceramics. Her current show at our Bowery space displays breathtakingly large scale vases made of hand painted porcelain vessels — a dizzying, illusionistic body of works, constantly changing as you walk around them! Describing her process as 'getting into trouble and getting out of it,' Francesca explores shifting ideas of beauty, femininity and art through multiple sources — quoting 17th Century French Chinoiserie, mass-produced kitch object and the molten sculptural forms of Peter Voulkos. And these contemporary mash-ups are stunning with flowers!"
Francesca DiMattio's Table Setting and Flower Arranging is on exhibit at Salon 94 Bowery until April 21.