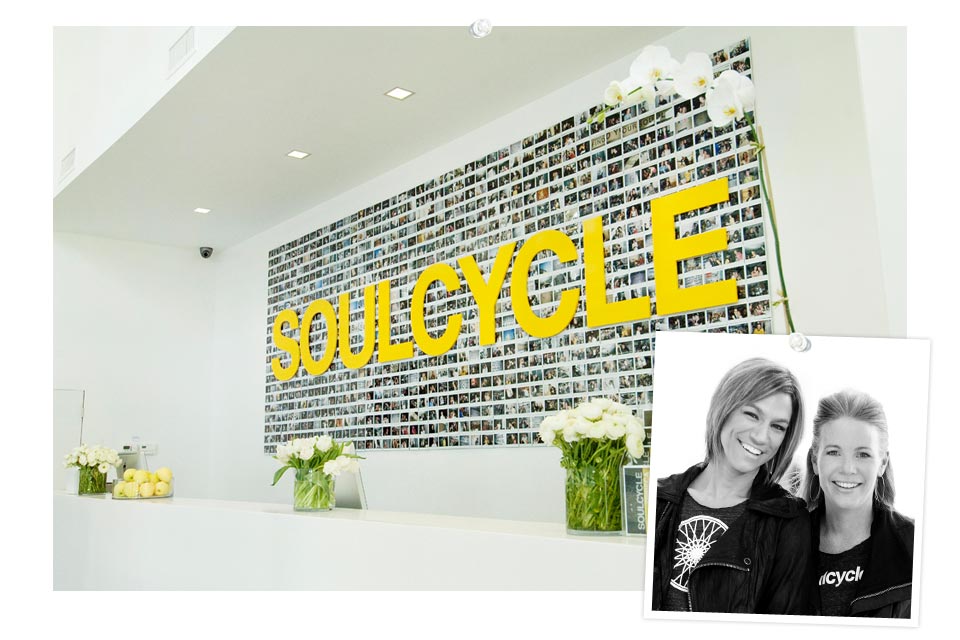 Joy to the world! Co-founders Julie Rice (left) and Elizabeth Cutler share their secrets on staying trim and fit during the holidays.
The key to staying in shape…

Julie: Get out of your typical routine and get outside — go for a hike, ice skate, play in the snow with your kids…

And if you're away on travel…

Julie: You can do a calisthenics routine in your room — push-ups followed by burpees and lunges. Use your body weight for resistance.

My motivation mantra…

Elizabeth: Sweat a little bit every day. It's good for your mind and body. Find something you look forward to doing — exercise should not be something you check off your list, but something you want to do because it is joyful.

Best song to keep you energized…

Julie: The remix of Rihanna's Diamonds with Kanye West.

The exercise that gives you the most bang for your buck…

Elizabeth: A SoulCycle class is ideal. In 45 minutes, you can burn anywhere from 400 to 700 calories, take a mental break (no cell phones allowed) and have fun exercising.

When it comes to diet, always…

Elizabeth: Eat in moderation. If there is something you love, you don't have to totally avoid it. I will have one cookie versus ten.

Foods to focus on…

Julie: Fill up on vegetables and lean proteins.

The morning after a big holiday meal, remember to…

Elizabeth: Get on that bike and work it out!

And if all else fails…

Julie: Try again. You can make up for an indulgent meal by eating lighter at the next meal.