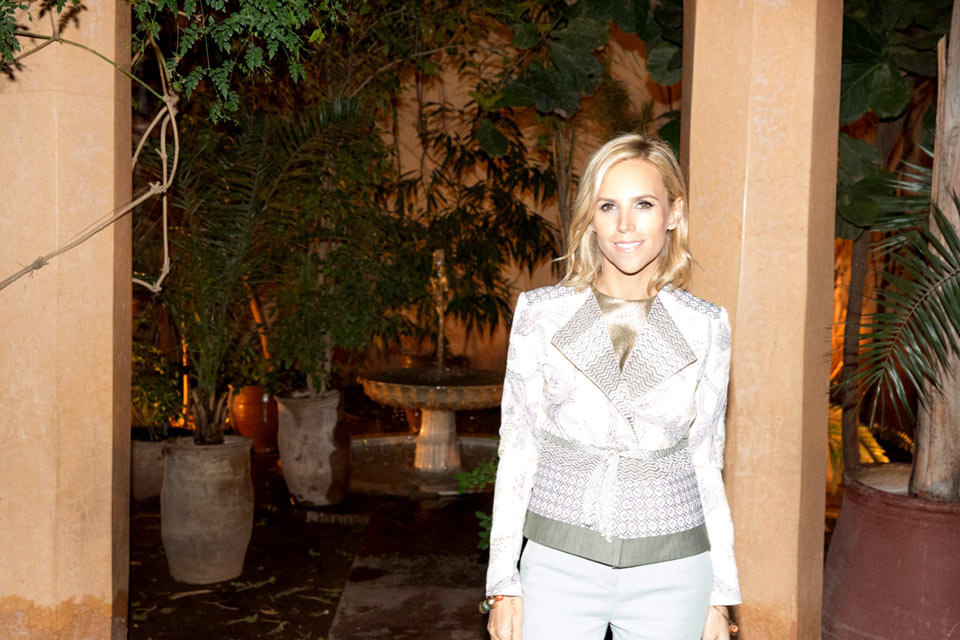 What drew you to wheat for Spring?
Wheat is eternally optimistic and earthy. I have so many positive associations with it — organic, golden, textural. It's a beautiful print, and it lends a great feel to straw bags, necklaces and shoes. On the runway, we reflected it in the models' fishtail braids — how we did our hair in grade school.
Yellow is also a big part of the print and collection…
It's cheerful, bright and feels fresh for spring. It's a happy, hopeful color, and it pairs well with so many other colors, too: white, navy, black, red, camel, gray, brown, etc.
Is it easy to wear?
Definitely. There are so many shades, from deep goldenrod to bright lemon and near neon, so there is a hue for everyone. That's why I love our wheat print. If you're just warming up to the idea of yellow, you can wear a printed bag. If you feel more comfortable with it, you can go head-to-toe wheat.
How are you wearing the wheat print?
I've been wearing just a hint of wheat in a small bag or an arty necklace, or a lot with a wheat print skirt, like I did at our runway show. There are so many colors and prints that complement it, like the graphic patchwork in our Ninian jacket, one of my favorites.