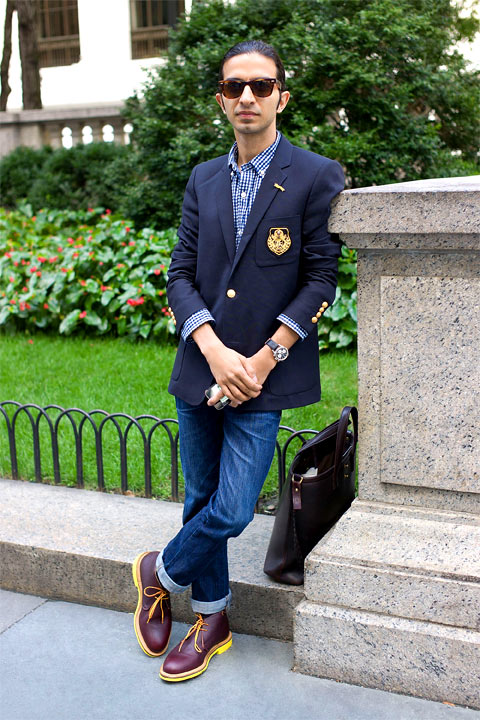 The Founder and Editor-in-Chief of Business of Fashion on his 2013 Webby nomination
Where were you when you got the Webby nomination?
I had been in back-to-back meetings all day. I collapsed into my chair towards the end of the day, turned on my computer, and found an email from the International Academy of Digital Arts & Sciences. Obviously, this was a great way to end the day, and a great recognition of all the hard work that our team has been putting into our site, which was just relaunched in February.
Whom did you call first?
We all sit in the same open-plan office space, so the first people I "called" were members of our team. When I announced the news, the office burst into cheers. We were all thrilled! To be up for a Webby alongside some of the biggest, most-respected business websites in the world was truly an honor. It took a while for it all to settle in.
Then, we began planning our campaign to win the People's Voice award and decided that our theme would be to underscore that fashion is a serious global business of $1.5 trillion. We decided to seek the help of our friends from around the fashion industry to show their support. Tory Burch is a great example, having built a business with $800 million in revenues in such a short space of time. Our hope is that fashion will be recognized for the impact it has on people everywhere, having been built by some of the most talented, inspirational and hard-working people around.
What are you wearing to the awards?
Honestly, I have no idea. What do people wear to these kinds of things?
Who are you excited to see there and why?
If one goes to the CFDA Fashion Awards to see the good and great of fashion, then The Webby Awards must be the place to go to see the good and great of the internet and technology world, right?
When it comes to acceptance speeches, who are you more like? Sally Field, Marlon Brando, Cuba Gooding or other?
Oh, dear. I don't know. I guess I could end up in a puddle of tears like Gwyneth Paltrow or show the boundless enthusiasm of Cuba Gooding, Jr. One thing's for sure: If we win, I won't pull a Marlon Brando and will definitely show up to accept the award on behalf of our team. I hope fans of Tory Burch will take a minute to vote for BoF! It takes two minutes and you can vote here.