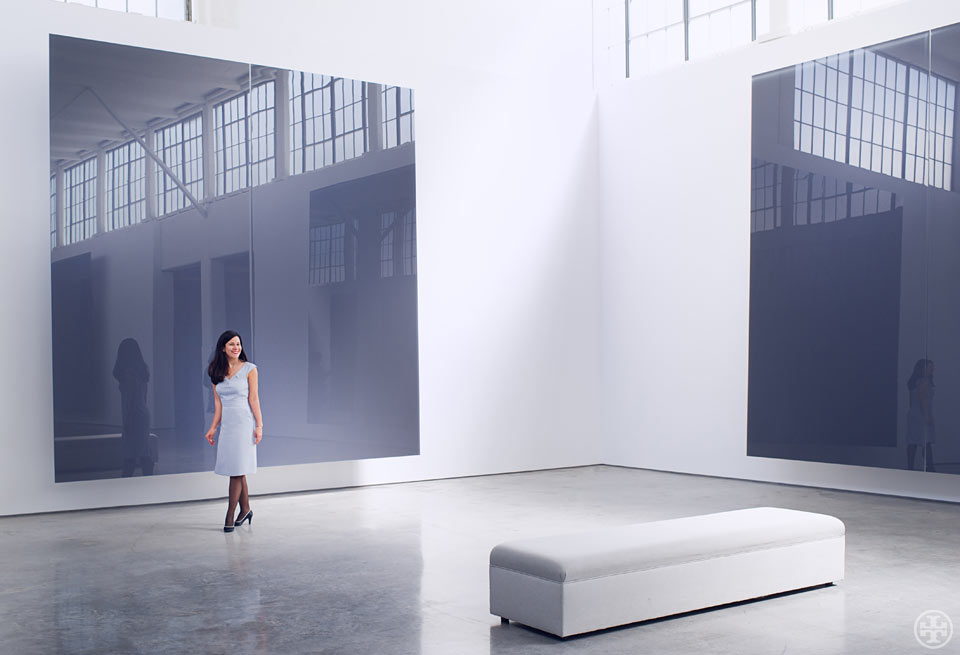 Happy birthday, Dia:Beacon! In celebration of the museum's 10th anniversary this weekend, we spoke with curator Yasmil Raymond about collecting, curating and…planning the perfect art getaway.
The name Dia comes from…
The Greek word for "through." When we meet artists, we're thinking, what can Dia offer them? It's not just about resources or space, but how can Dia be the path to achieve something they couldn't before? It's a very different proposition than just giving an artist an exhibit. We don't exist to present art; we exist to allow and enable something extraordinary.
The five must-visit artists at the Dia:Beacon…
Robert Ryman, Richard Serra, Donald Judd, Blinky Palermo and On Kawara.
For the perfect weekend getaway here…
Start at the Dia:Beacon, go for lunch at Homespun Foods on Main Street, followed by a trip to Storm King Art Center, a public sculpture park nearby, then dinner at the Culinary Institute of America and its restaurants. If you're going to stay overnight, I suggest going to Rhinebeck and staying there — you can go to the organic farms and see the Hessel Museum. There's a lot of great apple picking here in the fall, too.
My advice to the would-be art curator…
Get to know a lot of artists — be with them, listen to them, trust their work. And remember that the root of everything is to be invisible — it's not about us, it's about them. My visibility only matters if it's to yield visibility for them.
Tips for curating your own collection…
Begin by collecting art that you like and identify with, but also art made by artists you identify with — where their practice, philosophy of life or behavior in the world matches your sensibility. The best collections are the ones that come from a place of relationships, not "I have the means and can buy whatever I want." We all collect things — stamps; shells — but art is more than that. It identifies you ideologically and your understanding of the world.
A good work of art should always…
Make you question.
Biggest challenge for artists today and how to overcome it…
A very good artist in New York, Gedi Sibony, once said to me that the most important thing for an artist is to show up in the studio. That's the number one challenge I have observed from afar — to maintain stability and the confidence to show up — because there are so many barriers and so many distractions. My advice is to show up, be committed to your work and not let the other things interfere.
And the best career advice I've ever received…
"Your number one audience are your colleagues." Philippe Vergne, the director of the Dia, once said that to me. First it's your immediate peers, then you move forward to the rest of the world. That's really, for me, always been the key to understanding my role.
Artists people should pay more attention to and why…
Fred Sandback and Lawrence Weiner — not too many people notice them here because their work is discreet. And Robert Ryman, whose work hasn't been revisited since the early Nineties. His work always insists on the question of painting — how to do it, what is it — and that's a really instrumental question.
If I could meet any one artist…
Joseph Beuys. There was a lot of animosity against him when he first visited the U.S. in 1974. I've always been curious to know how he observed American culture at that time and how he dealt with being excluded and feeling that barrier.
We're celebrating Dia:Beacon's 10th anniversary with…
A Community Free Day on May 18, where we'll have a special live reading of On Kawara's One Million Years. There's also a Spring Benefit, honoring Robert Irwin who helped design the Dia:Beacon, and a special installation by the Italian Arte Povera artist Alighiero e Boetti. Among the works is a very monumental and rare body of work he made with stamps — he mailed over five thousand envelopes to himself — and created an algorithm from their different colors. He named it Boogie Woogie, which is the title of Mondrian's famous painting.
Next up…
We're doing a project this summer with Thomas Hirschhorn. He's building five pavilions in the middle of a housing development in the Bronx — inside will be a library, a computer room for kids, a food kiosk, a carpentry shop and a stage for art classes and lectures. He's going to be living there for 11 weeks, starting July 1st, with five others (including me). Then everything gets dismantled and given to the community — the plywood, the computers, the refrigerator, the screwdrivers…. The idea is that nothing will remain, just the memory. His objective is to reinvent what a monument is or can be.