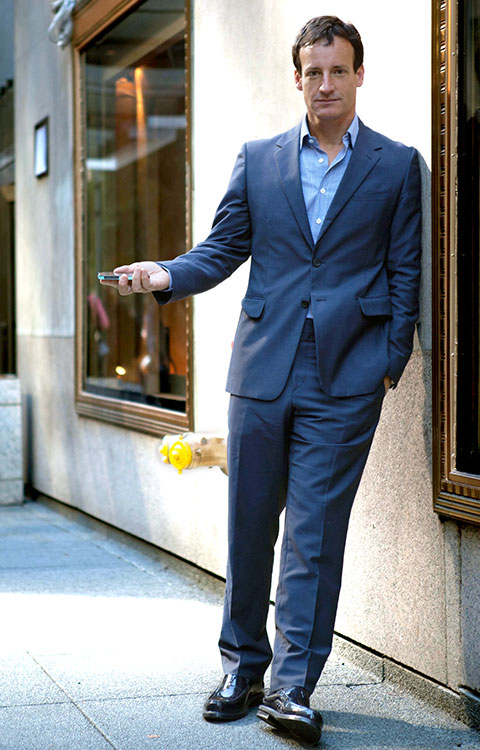 Producer Todd Traina opens up about his film Morning, which follows a couple after the loss of their only child, and his career.
The greatest lesson I've learned from working in film…
Don't judge a script by its cover. Don't take nasty people too seriously. And, as John Wooden said, "It's what you learn after you know it all that counts."
The best part about making your own films…
Independent film gives you the freedom to explore any genre in any form — classic three-act structure, anti-classical, linear, non-linear… even told in reverse (à la Memento). Making my own films doesn't limit me by the parameters of what a studio wants. It's the rush of taking calculated risks. That said, I love studio films and comedies and am really anxious to make one!
Best piece of advice I've ever received…
To be grateful, often. And mean it.
The best kind of story is…
One that holds your attention and allows you to connect with and root for the main character. Quality and execution always trump ideas and concepts.
And I was attracted to Morning's story because…
Loss is universal and the script was written in a way that challenges the viewer to deeply experience what many couples go through.
My typical work day includes…
Digging into as many emails as I can until dinnertime, running between many meetings, trips to LA, carving out time to read scripts, asking investors for money and meeting with other entrepreneurs and tech folks in San Francisco to learn more about that world. And I participate in a large number of meetings for my charities.
Favorite movies of all time…
Young Frankenstein, The Party, Jaws, Boogie Nights, Witness, Seems Like Old Times, Anchorman, The Return of the Pink Panther… the list goes on.
My dream project…
Anything with Mel Brooks. To get my high-concept comedy script made, which is titled I Hate Kids and is the opposite of how I feel (it's called farce!). And to work with Will Ferrell, Owen Wilson, George Clooney, Matt Damon, James Franco, Steve Martin, Robin Williams, Kristen Wiig… or my friends Andy Samberg, Akiva Schaffer and Jorma Taccone from The Lonely Island.
What's next…
A small comedy called The Money Shot. And I am partner in a company called Lightt.com, which has the coolest video app I have yet seen! It's the future of filmmaking and editing, at no cost. Imagine if Cecil B. DeMille had that!