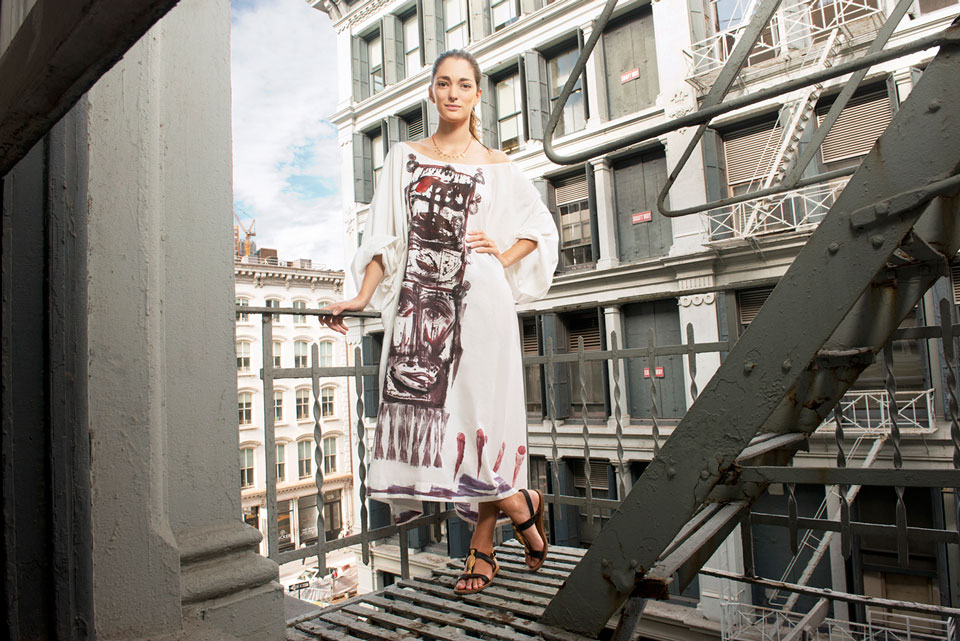 Sofia Sanchez Barrenechea knows color — not only is she a magnet for street-style shutterbugs because of her striking style, but the Buenos Aires native is also an Art Director, who's done work for Marni, Estée Lauder and H. Stern. Plus, as founder of online boutique Under Our Sky, which features designers from Argentina, she has a retailer's eye, too. We talk to her here.
My backstory…
Ever since my parents got me my first computer I was obsessed with fonts and calligraphy. I spent my days downloading different typefaces and designing every single school project I could. So when the time came to pick a career I chose graphic design, as I was always very fond of advertising, magazines and marketing as well. Right when I started college, one of the best fashion photographers in Argentina hired me as a Junior Art Director, so I got into fashion right away and love it!
As an Art Director, my favorite color palette to use…
A very colorful one! Because I love playing with clothes and having fun.
And when it comes to dressing…
Blue and red, and red and gold.
Here I'm wearing…
A dress by Spanish artist Letita Ragon, Valentino sandals and a Turkish necklace.
Favorite lip color…
I normally just wear my Glossier lip ointment.
And manicure…
Depends on the week and weather. Many times pale white, or crazy ones from Chanel.
I get my sense of color from…
My passion for design. I'm very attracted by graphics, prints and textures.
My color-wearing motto…
Never be scared of too much color!
My artist color icon…
James Turrell. No one works light and color like him.
The inspiration behind Under Our Sky…
I started
Under Our Sky
after noticing how many compliments I would get on all of my Argentinian clothes and accessories. People would go crazy for them but had no access. I saw a great urge from friends and other local designers from Argentina who were struggling to export their work and understand the business, so I decided to create a platform that would not only commercialize them, but also help them develop their businesses.
Emerging designer talent from Argentina…
Tons! Cabinet Óseo, Aracano, SomosThem, Tramando, Pablo Ramirez, Odraz Vesmir, among many others!