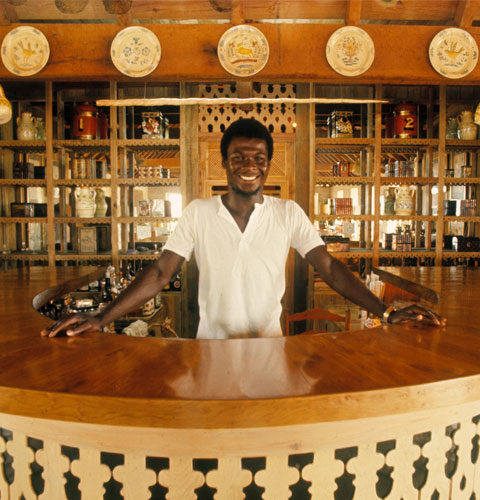 Happy New Year! Tory Daily brings you a classic cocktail from the island of Mustique — where Tory rang in the New Year — and the legendary Basil's Bar. Perhaps even more renowned than this cocktail spot, frequented by everyone from Kate Moss to Kate Middleton, is its barman: the magnetic, charismatic Basil Charles. Here, the recipe for its famous rum punch — straight from the man himself.
Basil's Rum Punch
Ingredients
1 l orange juice
750 ml pineapple juice
3 l strong rum
750 ml grenadine syrup
300 ml lime juice
1.5 l water
Directions
Mix and serve over ice after a few days. The longer it sits, the better it is.