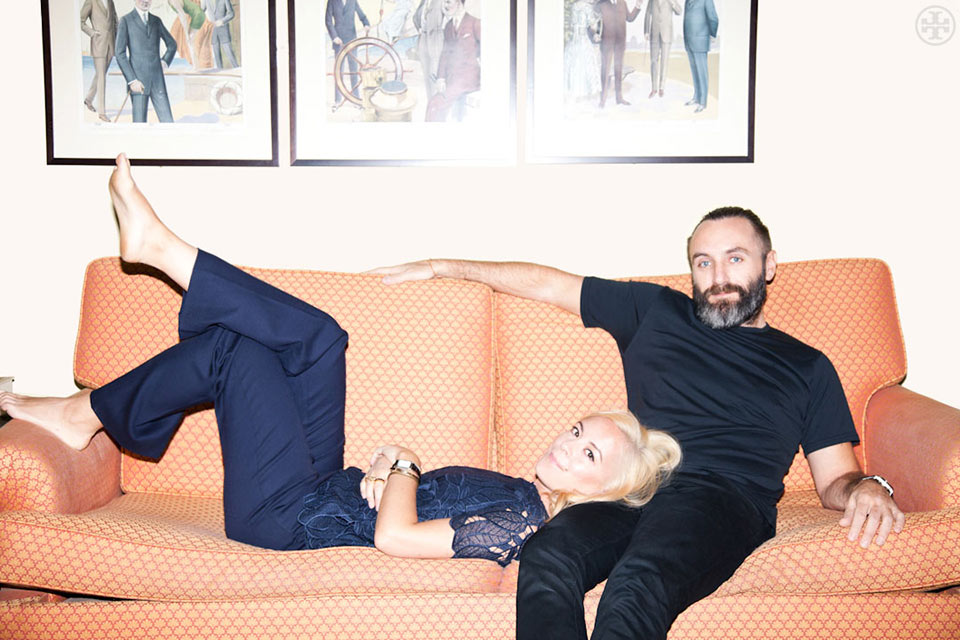 For Sarah Cristobal and David Goldweitz, love struck over a chance encounter a few summers ago when she got just a little bit lost. But they found each other. Here, the respective editor of Yahoo Style, here wearing Tory's Avalon jumpsuit, and the Co-Founder and COO of Glamsquad talk about their meet-cute.
We have been together since…
The fall of 2010.
Our best date…
Hard to pinpoint just one. We do everything together, and it's always fun. 

Best gift…
SC: Vintage 1957 Leica M2 35mm camera
DG: A framed Polaroid by Mark Borthwick 
What we like to do together…
A perfect day is spent on the beach with good friends and a bottle of rosé. We love spending the Christmas holiday in Tortola away from everything.

What we don't like to do together…
We go to the same gym but try not to acknowledge each other.  
The first time I saw him/her, I thought…
DG: I was in Bellport, Long Island, and Sarah stopped by on her way back to the city, and I was intrigued. She has a magnetism about her that is undeniable.
SC: I remember that day! A friend and I were driving back to the city and stopped in to say hi to another friend, and Dave happened to be there. We got lost on the way (this was before Google maps), and Dave was on the phone trying to help us. He had the patience of a saint. When we arrived, I remember thinking how cute and sweet he was.