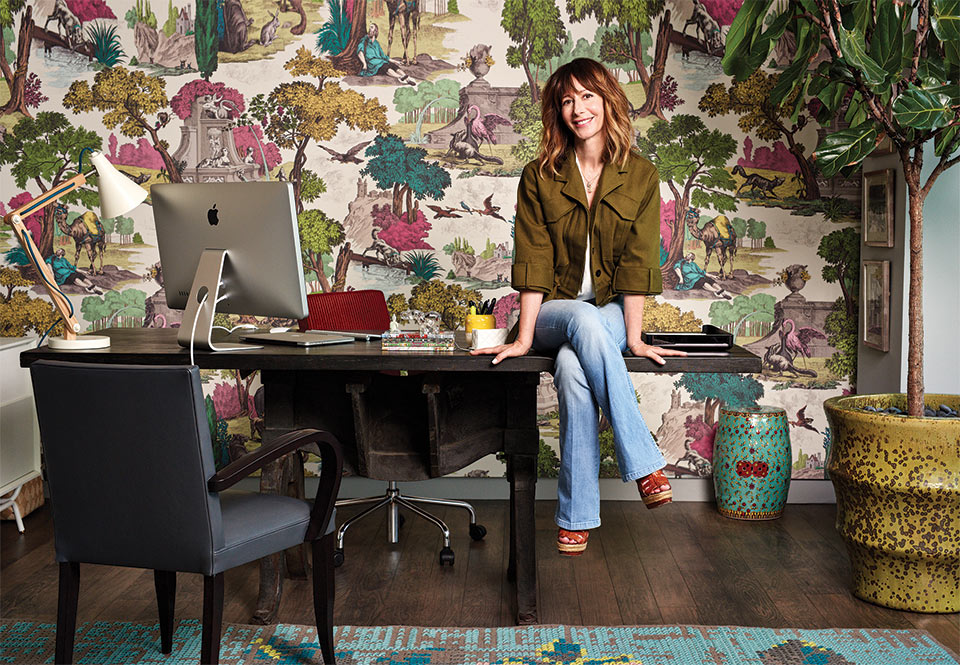 Jody Gerson is one of the most powerful women in music. You won't find her on stage or at the top of the charts — she's the Chairman and CEO of Universal Music Publishing Group, which represents everyone from Adele to U2. Through decades in the business, she has honed her natural ear for great talent and has signed Lady Gaga, Alicia Keys and Norah Jones, to name a few. For Tory Daily's fourth annual Music Issue, we ask Gerson all about music.
I know an artist has "it" when…
You just know… They have that "thing," and they write great songs!
The artists who got away…
Not many.
New artist everyone will know in a year…
Halsey.
The songs or albums that inspired me to work in music…
I grew up having a real passion for music and couldn't imagine doing anything else. The Beach Boys' Pet Sounds, Stevie Wonder's Innervisions, Carole King's Tapestry, Michael Jackson's Thriller, Marvin Gaye's What's Going On, the Rolling Stones' Sticky Fingers… There are so many.
And the one album I never get tired of…
Carole King's Tapestry.
Best thing I've heard in the last month…
Tobias Jesso, Jr.'s album Goon.
Concert that blew my mind…
I just recently saw the Rolling Stones at the Fonda Theatre in Los Angeles performing all the songs from Sticky Fingers. It was incredible.
My thoughts on the health of music in 2015…
I think the opportunities are endless. We need to make sure that artists and songwriters are getting paid fairly in the digital world. But I am optimistic that we will get there.
Guilty pleasure song or album…
Hall & Oates' Abandoned Luncheonette. It reminds me of high school.
My karaoke song…
If I ever had the courage to do karaoke, Joan Jett's "I Love Rock 'N Roll"!
To stay fit…
I do yoga nearly every day and Pilates. Then I force myself to get on the elliptical and watch trashy TV.