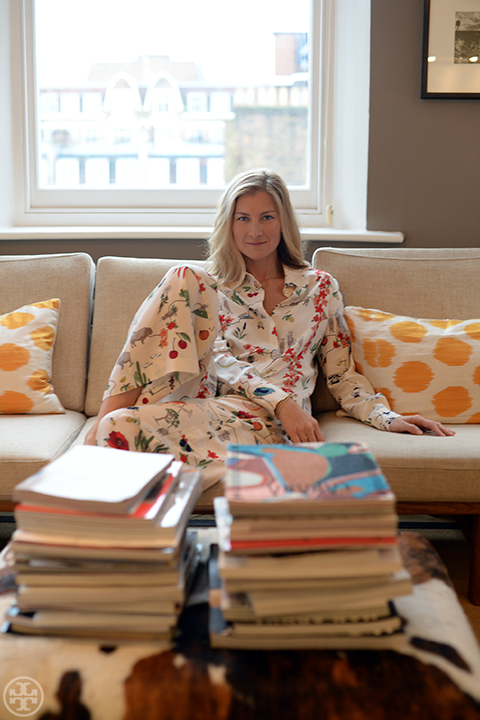 Here wearing Tory's silk shirt and carpenter pants, the Co-Founder of System magazine and Ever Manifesto tells us how she navigates New York Fashion Week.
My NYFW essentials…
As I am still traumatized by last year's blizzard, I am going to be bringing as many layers as possible and a pashmina or two!
What's in my bag…
Phone, charger, Berocca to keep me up, Dior lip glow (it gives a natural color), hand cream and Visine eye drops.
Footwear of choice…
Flats and winter flat booties — however, I always have a pair of heels not too far away.
Required reading for the week…
I will be looking at BoF as I love to read Tim Blanks reviews, the New York Times and the Daily Front Row while I wait for the shows to start.
Favorite fashion Instagrams to follow…
Idea books, Derek Blasberg, Michael Carl and Camille Bidault Waddington.
Between shows, I'll be…
Eating! I have a very fast metabolism so I always need to refuel!
Where I go for a nightcap…
The bar at the Bowery or Mercer.
My fashion week beauty secret…
Sleep, but that is only a wishful thought…
And fashion week workout…
Running to shows mostly. Although I just discovered Ballet Beautiful last season, which was a great workout and good time-out from all the madness.
My non-fashion distraction…
Seeing my friends whom I don't get to see enough of. We usually go to galleries — anything but fashion!
When it's all done, I'll unwind with…
My baby at home in London.