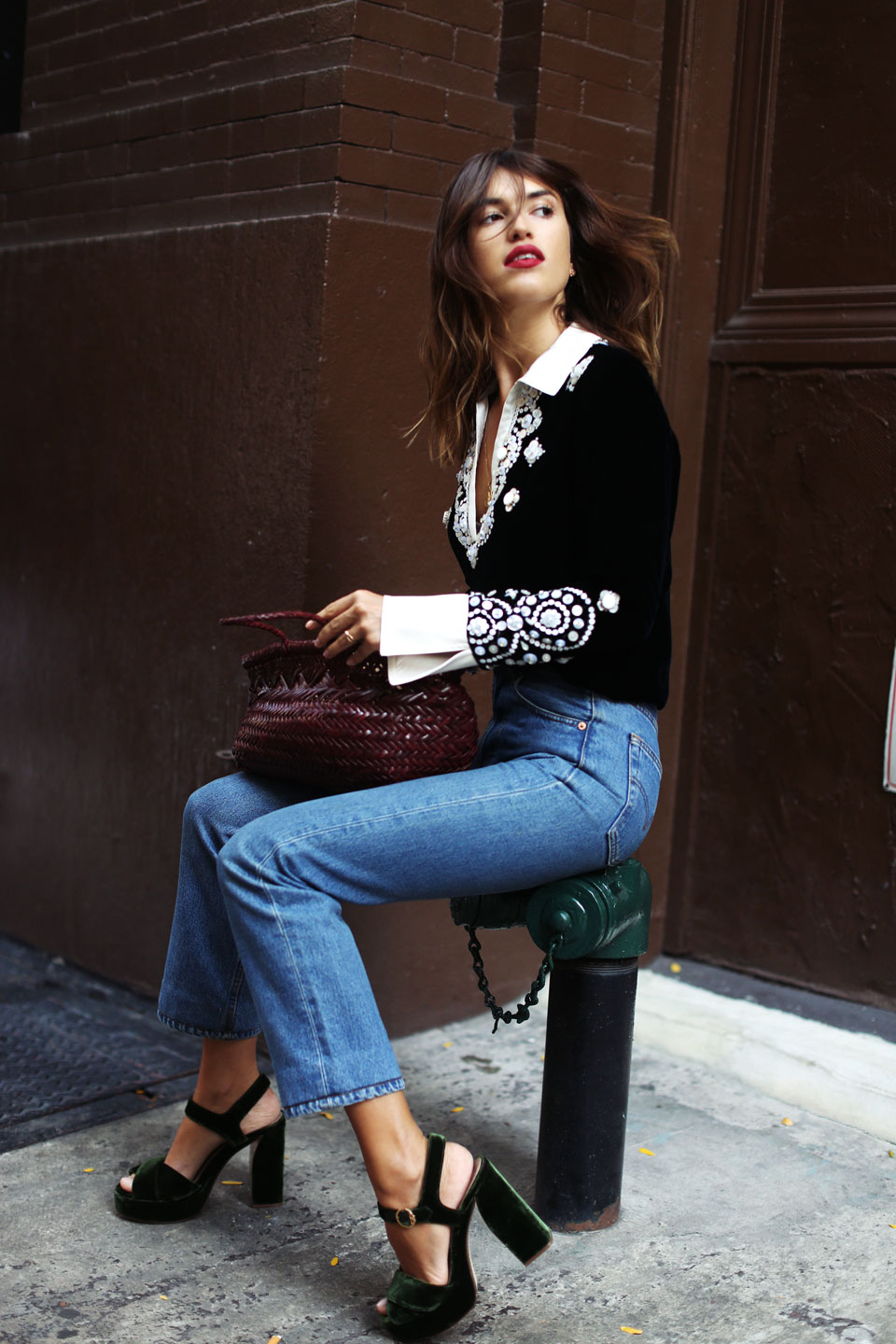 Parisian It Girl Jeanne Damas, the every-stylish founder of Rouje, opens up about holiday party favorites and shares her top tips.
First fashion memory…
I did my high school internship at Jean-Paul Gaultier's atelier because Jean Paul was a regular customer at my father's restaurant. It was incredible for me to discover the fashion world through such an iconic French house.
My fashion trademark…
I would say my red lips! They are always helpful for sparking up a boring outfit.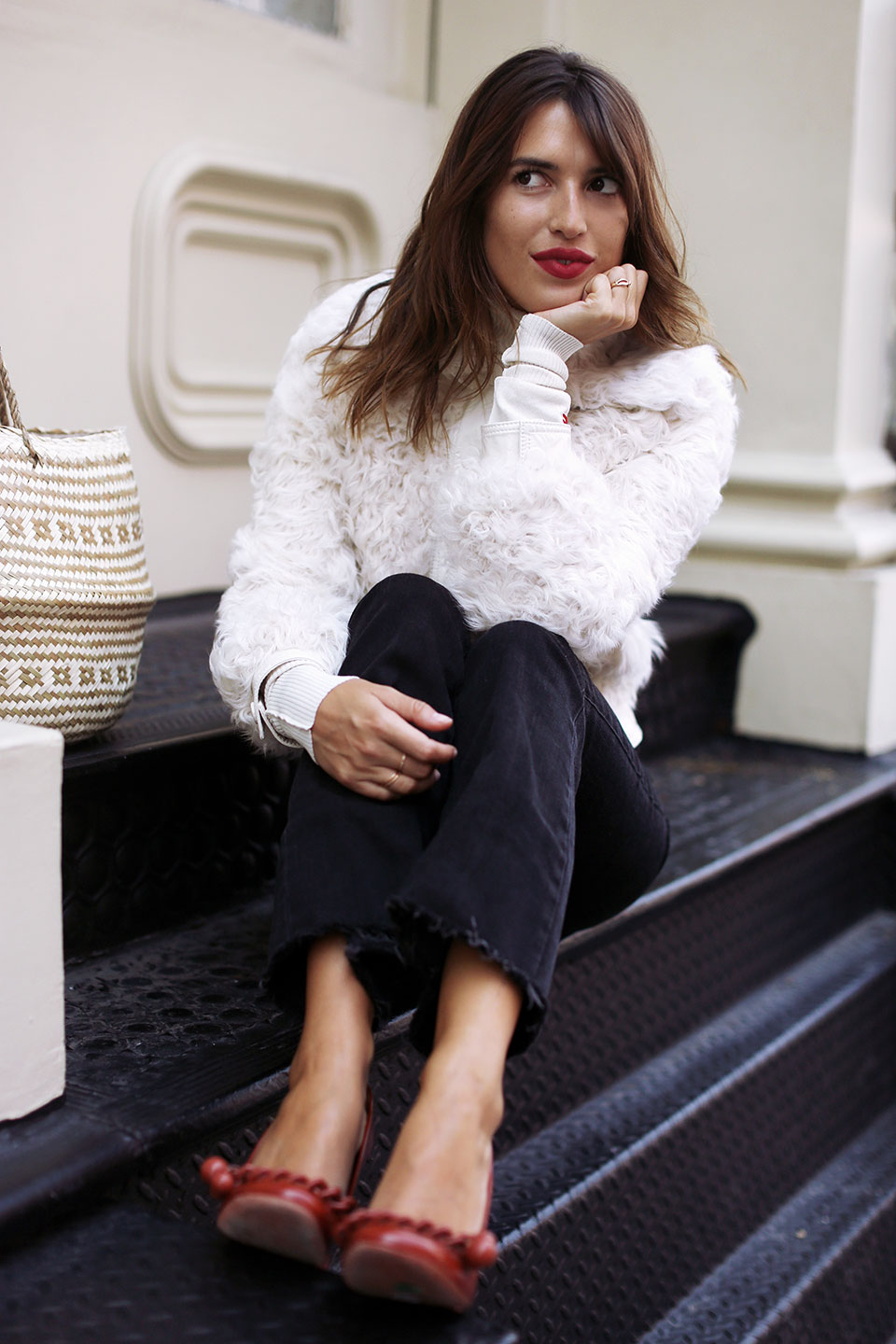 Holiday style tips…
Simple but great quality. Nice cashmere sweaters, jeans, corduroys. You don't need to dress fancy, but make sure the quality is always high. I also love a fluffy shearling coat to throw on top to complete any look.
And when it comes to accessories…
I love fine jewelry and a mini wicker basket bag, especially in the winter months when people usually think a basket is just for summertime. It is very unusual but still practical.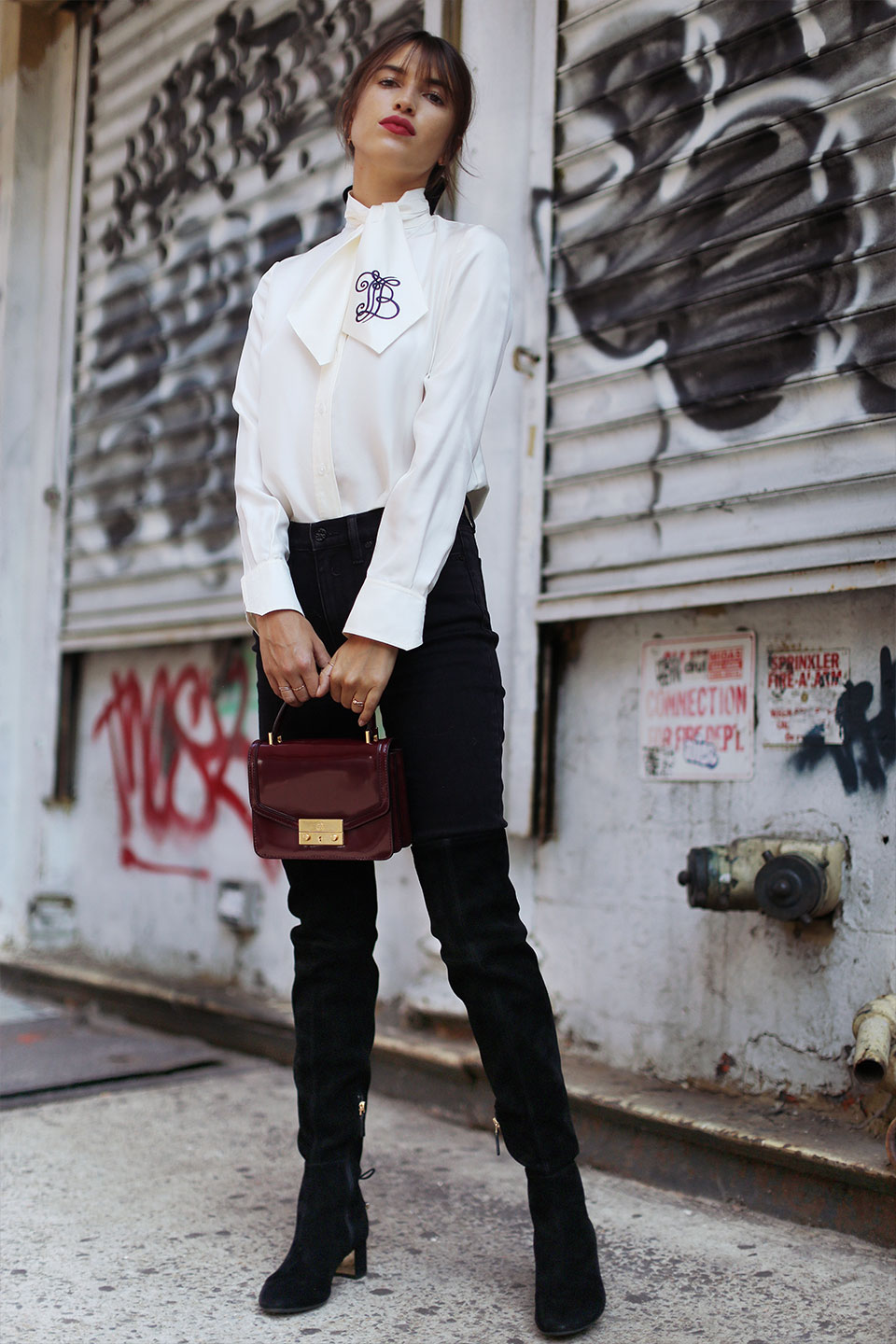 My go-to holiday beauty look…
Nothing on the skin except for very, very good moisturizer, which is important as the cold air can dry out your skin. I also love to use an eyelash curler. Then, I apply some light lipstick (important to dab it on with your fingers for a natural result) and finally a light shimmer or gloss on my eyes and cheeks.
Most memorable holiday party I've been to…
The best parties are with my family and friends either in the south of France, or at an apartment here in Paris. We light the fireplace, turn on old tunes to dance to, drink wine and have lots of amazing food like warm camembert, fresh baguettes, terrine and fruit tarts. It's all about the atmosphere and people you surround yourself with. That makes the best holiday party.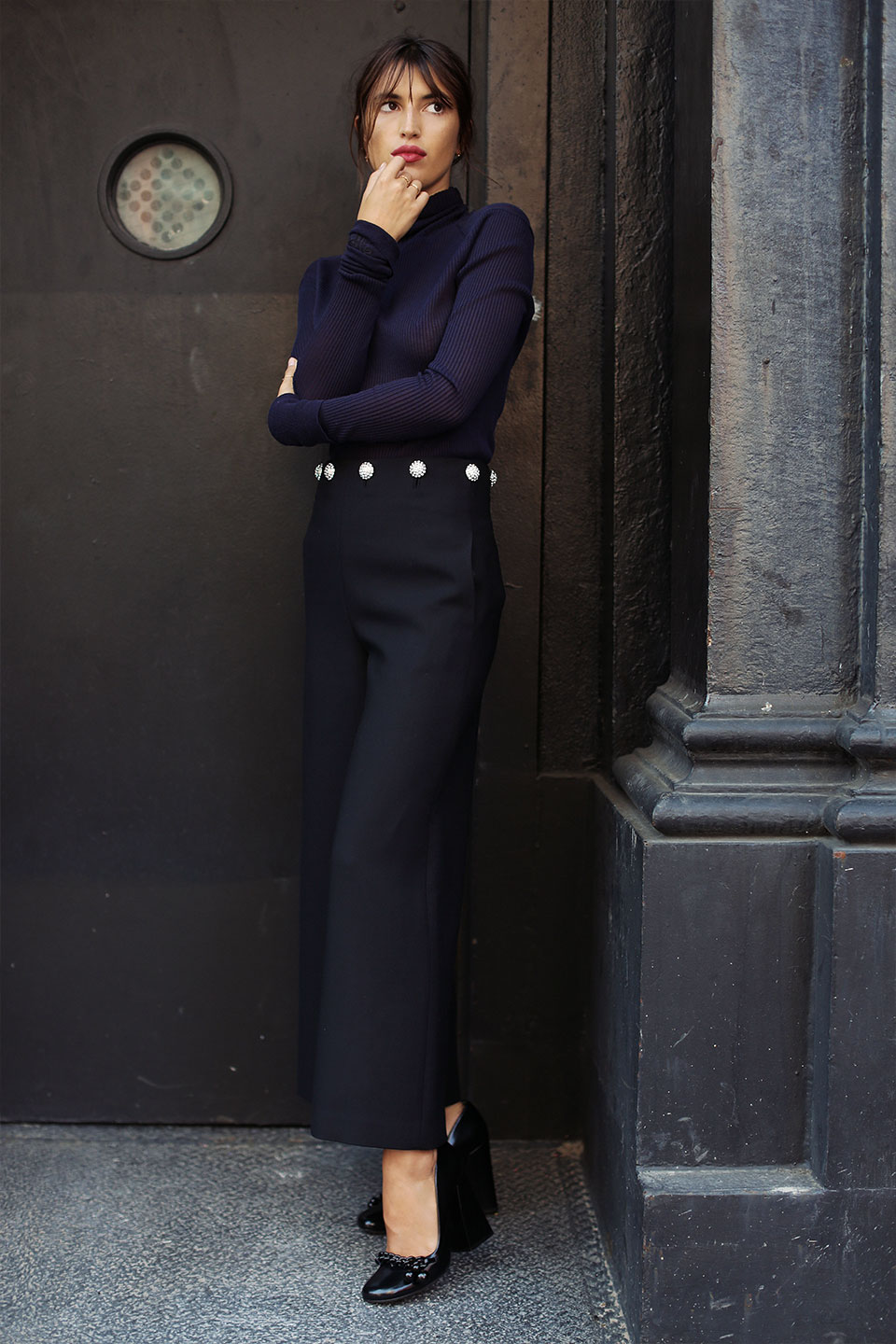 Favorite party ice-breaker…
Good food and good wine. It always helps bring people to together.
A night out in Paris vs. a night out in NY…
In Paris, it is usually a house party in an apartment with a bunch of friends. We start with dinner and finish with dancing until 5 AM. When I am in NYC, I love to have a sunset barbecue on a rooftop or garden in Brooklyn, and then find a cute bar and meet new people and friends.