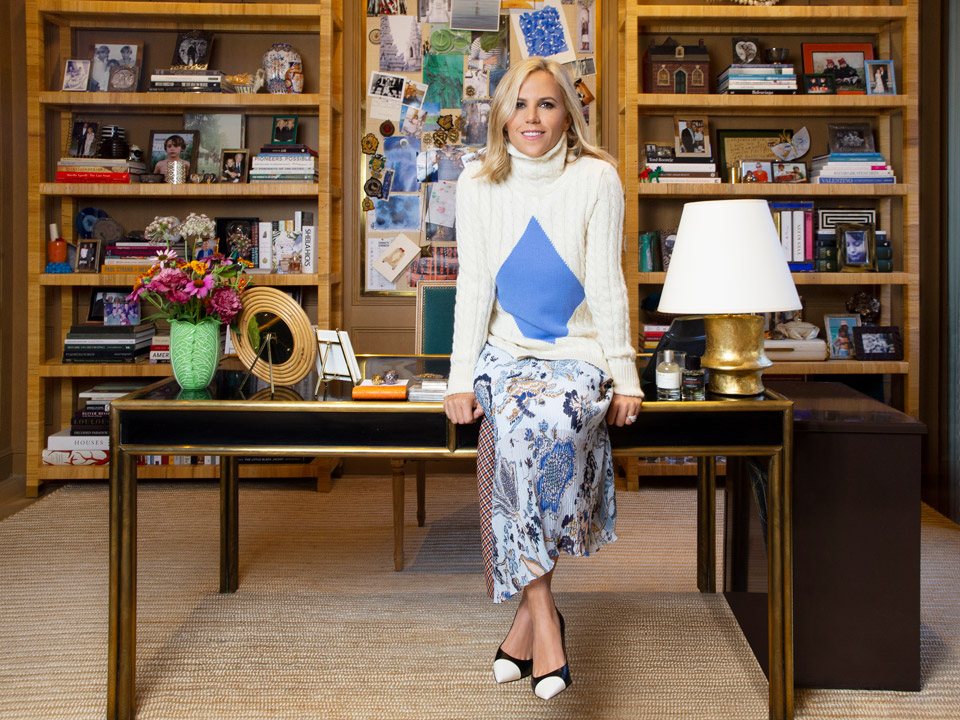 Fall is finally here — what do you love about the season?
I feel recharged going to work after the summer ends. It's like a new beginning.
And what about the new Fall collection?
We've introduced a blue palette to our Happy Times print. You can see it in the Margaret dress I am wearing here, which I have paired with our Nel sweater — I like the contrast between the soft, romantic florals and the bold, graphic diamond.
It's an interesting combination…
For fall, we play soft against structured, florals against argyles…. I love an unexpected mix. The key is keeping the palette within the same color family, like the different shades of blue you see here.
Can you tell us about the accessories?
We have a new saddlebag, the James — which is named after my youngest son, James Sawyer — and a great collection of sterling silver jewelry, including a wishbone series. I like to think of these pieces as my lucky charms…
What are you looking forward to this fall?
I am excited about launching our #ownyourvote campaign, which raises awareness about the importance of voting in the upcoming midterm elections. More to come next week…