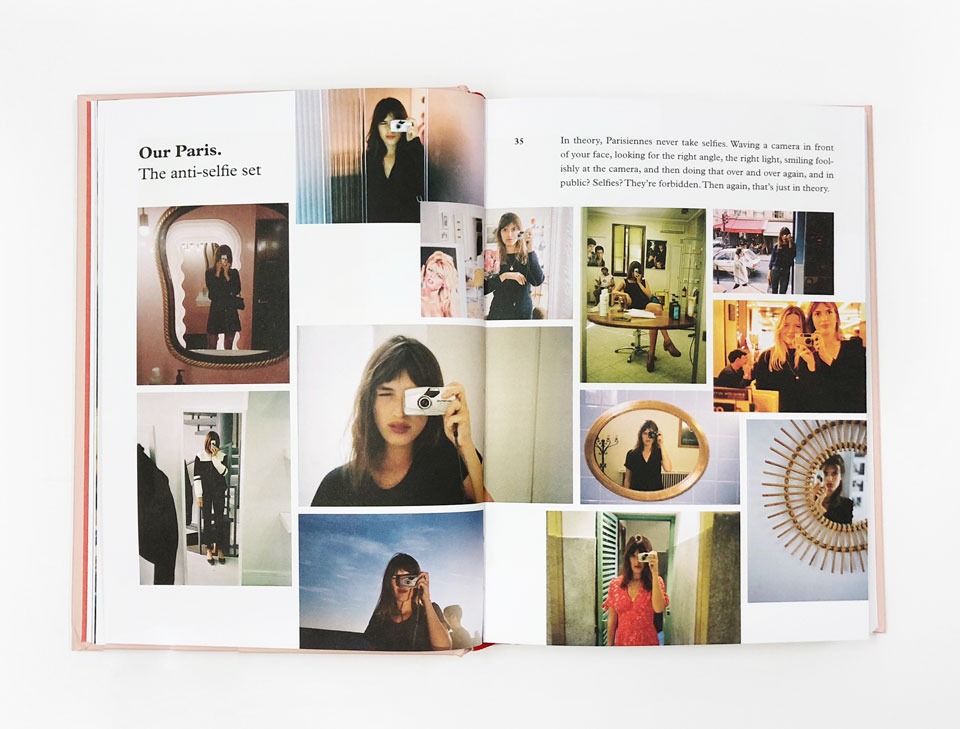 Eager to crack the code to Parisian style and charm? Then we have good news and bad news. The latter, first: There is no secret formula — because there's really no stereotypical French woman. But the good news? Rouje designer and street-style favorite Jeanne Damas recently published a new book, with journalist Lauren Bastide, which spotlights myriad chic Parisiennes on that elusive je ne sais quoi : In Paris: 20 Women on Life in the City of Light, out by Penguin Books.
In between the profiles, Damas and Bastide sprinkle in handy lists, from the best boulangeries and florists to "Ten Things a Parisienne Never Posts on Instagram" and "Places We've Been Kissed in Paris (Genuinely)." We particularly love the section on Parisian quirks. They include eating half a baguette on the way home while it's still warm, talking about food when you're eating (and only moving on to politics and sex once coffee has been served), and buying vintage shoes that are too small and only wearing them once. Here, we sit down with Damas and get her own personal guide.
My favorite places in Paris…
1. Les Buttes Chaumont — it's the only big park inside Paris where you can chill and hang out all day. You can also have a drink and a dance at the Pavillon Puebla.
2. Chez PHILOU— it's my dad's restaurant and is so yummy! I'm there every day because it's on my street, and also because I have no talent for cooking. It's very French, and only serves natural wines, which I love.
3. Chez Merci — the shopping there is the best! They have clothing, jewelry and home decor. You can spend a good hour or two there.
My top style tips for Paris…
1. Never be too sophisticated.
2. Dress the same for day and night, changing only the shoe or adding a red lip.
3. Always mix femininity and masculinity.
My perfect French meal…
Beef tartare and French fries for lunch. And, at night, boudin noir pomme au four — and, of course, red wine.