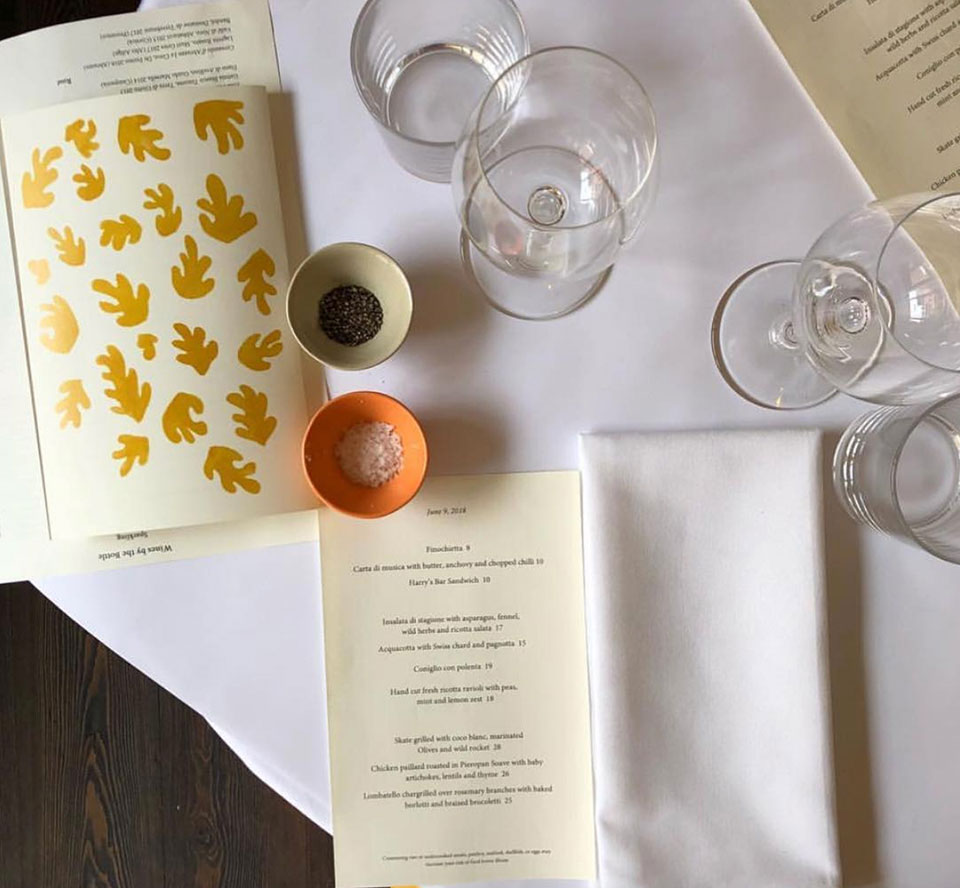 Photograph courtesy of Andreina Matos
Nestled on the corner of King Street and 6th Avenue in New York City is
King
restaurant, the brainchild of London-transplants Clare de Boer, Jess Shadbolt and Annie Shi. Inspired by their travels through Tuscany, Provence and Piedmont, the trio — co-chefs and general manager, respectively — was compelled to create a vibrant dining experience for its neighbors across the pond.
King acts as a welcome respite from SoHo's swarming streets. Beige and brown interiors lend the restaurant the sort of warm and inviting atmosphere you would expect of a business with an Italian influence. Foliage is expertly placed around the front room, a bright space featuring a cosy, six-person bar, while the back dining room feels more formal, with white tablecloths, woven wooden chairs and neutral leather seating lining the walls.
The menu changes daily — dependent on what is fresh and in season — and ranges from classic Provençal dishes to authentic Italian. Every morning, de Boer and Shadbolt sit together and brainstorm the day's menus based on the ingredients available to them — wild halibut grilled with asparagus, duck confit with cannellini beans, rabbit and sage saltimbocca with speck… In many ways, the food seems to reflect the interiors: perfectly simple.