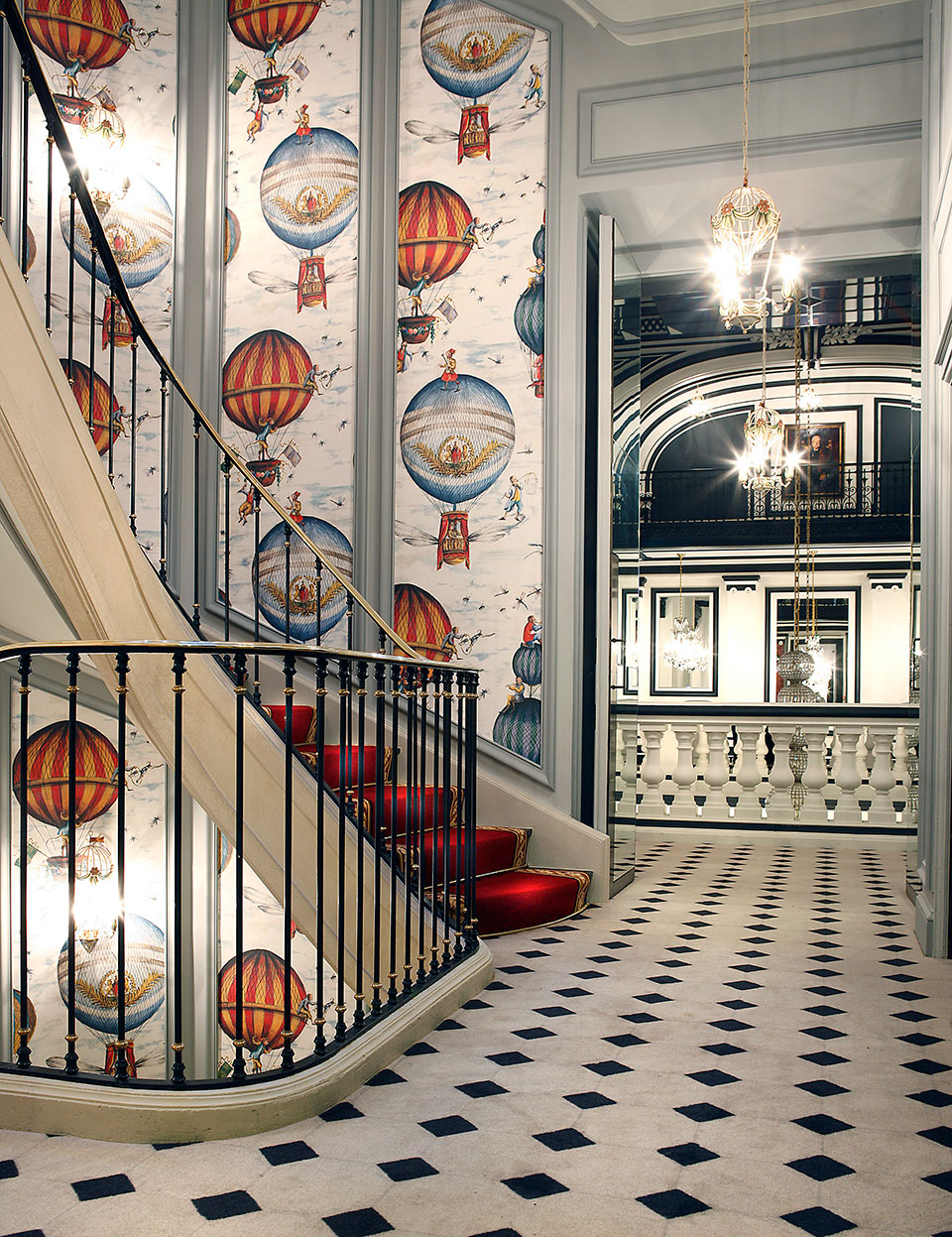 The City of Light is home to countless grand châteaus, but one in particular caught the eyes of our editors. Saint James Paris was built in the 19th century as a boarding school for university students on scholarship, and up until 1985, hosted over 450 young scientists and researchers. Today, the neo-classical building has been reimagined as a beautiful hotel in the heart of Paris.
Franco-American Bambi Sloan designed the hotel's interior. Quintessentially British rooms inspired by John Steed and a mix of tartan and panther prints referencing the last Queen of Scotland are among the details that make up the hotel's eccentric look. Walls covered in whimsical patterns nod to the hotel's history — the building was erected in a field used to launch hot-air balloons — and library-style wallpaper pays homage to the university students who once roamed the halls.
The storytelling is endless and inspiration is everywhere. Elegant and daring…no room is the same, and each one is bolder than the next.