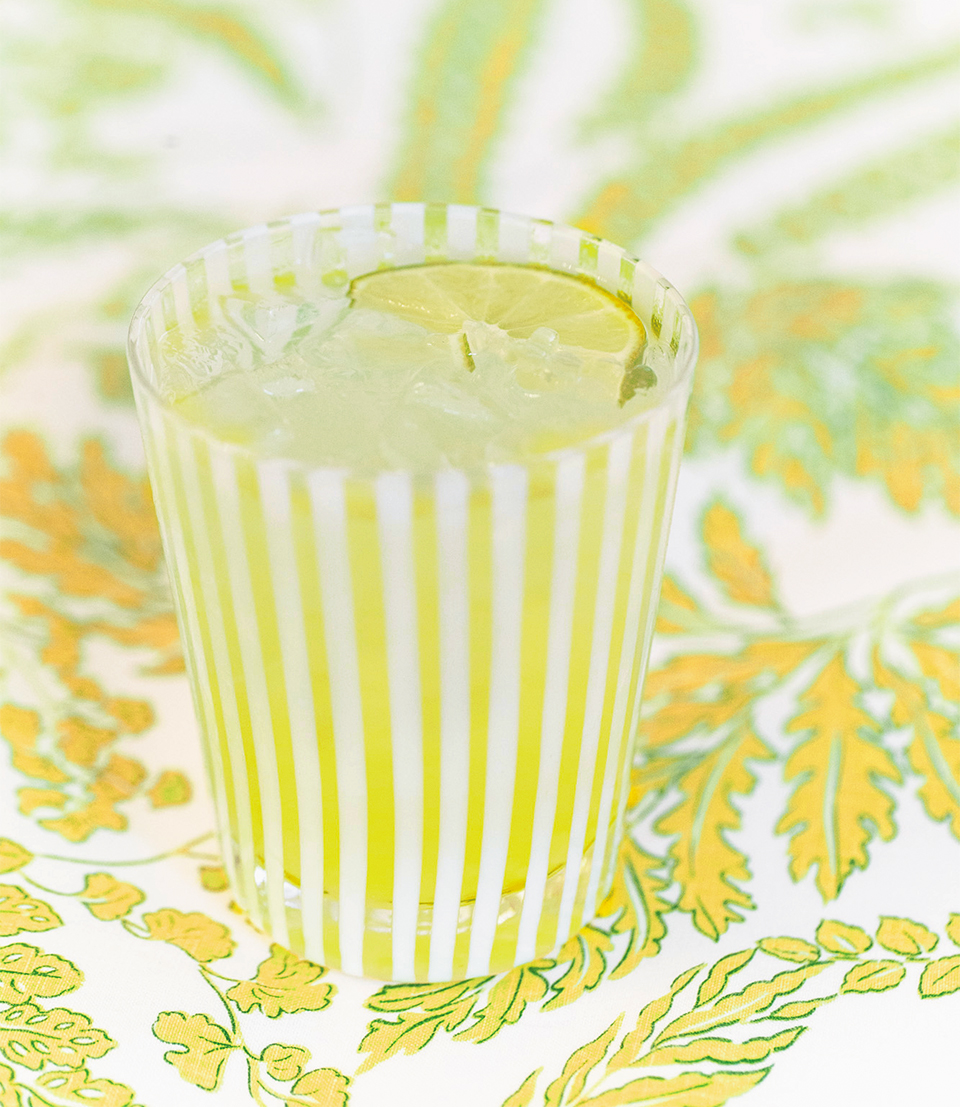 When dreaming up our new Cocktail of the Month series, there was no question where we would begin. And no, we're not talking about which month. Our cocktail obsession starts with a Margarita, a drink so beloved by Tory that she makes a point of trying one in every city she visits. The version here, an evenly balanced trifecta of tequila, Cointreau, and fresh lime juice, would satisfy just about anyone, anytime, any place.
Ingredients
1 ½ oz. tequila
1 ½ oz. Cointreau
1 ½ oz. freshly squeezed lime juice
Ice
Slice of lime
Directions
Fill shaker with ice and add tequila, Countrau and lime juice. Shake vigorously and pour into glass. Add a slice of lime.