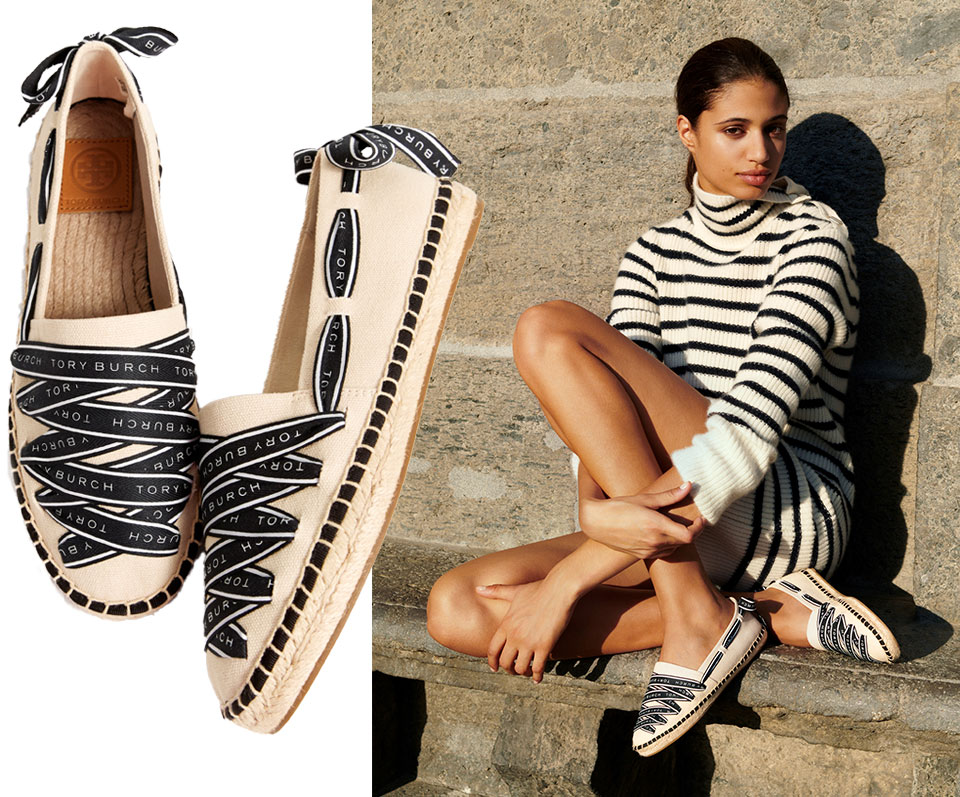 Find that summery ease in our
Logo Grossgrain
espadrille. Photograph by Angelo Pennetta.
Hemlines rise and fall, but the espadrille will never step out of style. John F. Kennedy, Grace Kelly, and Jane Birkin all loved their espadrilles. Tory's father Buddy used to pair his with lightweight suits for a low-key glamour. Kate Middleton favors a wedge-heeled version that flatter and protects against garden-party mishaps (no sinking into moist lawns).
The espadrille has a long and storied history, with roots tracing back to 14th century, in the Crown of Aragon region of northern Spain. While members of the upper class dressed in leather boots and silk slippers, peasants and infantry donned shoes made of canvas and rope. The style eventually migrated to the south of France, and discerning Americans brought them home as mementos from their European beach vacations. The sleeper shoes underwent a renaissance in the 1970s, when Yves Saint Laurent collaborated with a storied Catalonian manufacturer and sent a satin wedge heel version down the runway. A slew of fashion houses came out with their own versions, and the espadrille explosion that followed is still going strong—yet gorgeously mellow.