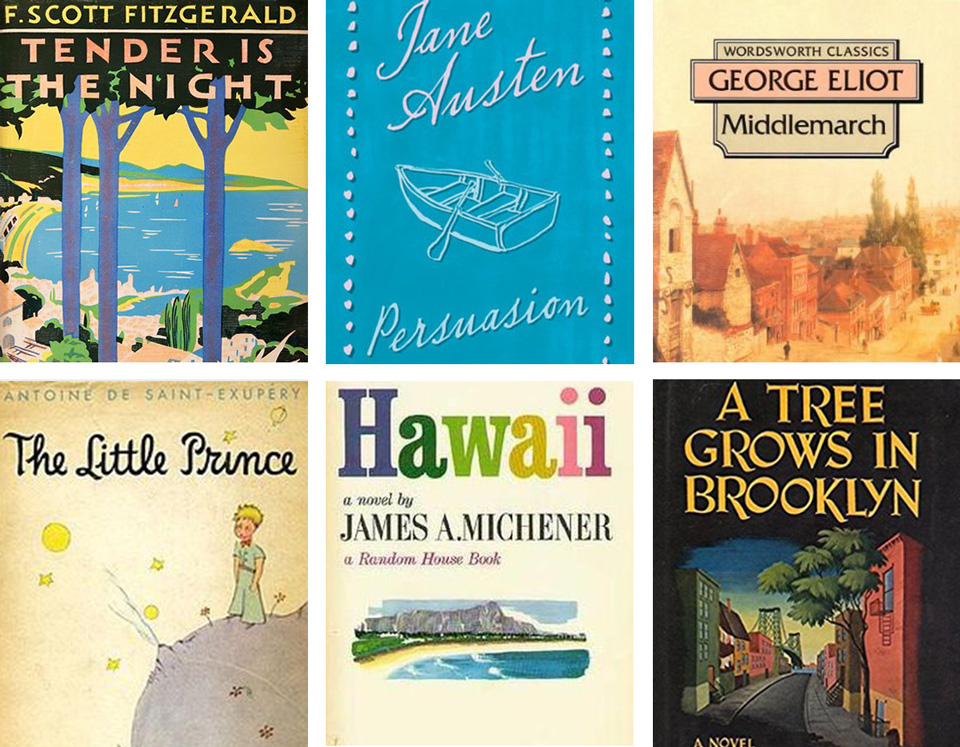 We're sure you have one of these laying around somewhere.
Look beyond the buzzy new releases—although
we're reading those
, too—and pick up a tried and true classic. Here are six timeless novels to choose from.
Tender is the Night by F. Scott Fitzgerald
Glamorous husband and wife Dick and Nicole Driver are at the center of American master F. Scott Fitzgerald's final novel, an intimate and engrossing evocation of trouble in marital paradise.
The Little Prince by Antoine de Saint-Exupéry
Equal parts surreal and emotionally affecting, this classic by French aristocrat, aviator, and author Antoine de Saint-Exupéry is one of those childhood delights that only gets richer with every re-reading.
A Tree Grows in Brooklyn by Betty Smith
Betty Smith's profoundly moving semi-autobiographical novel about growing up in the inner city in the early 1900s is a classic for a reason.
Middlemarch by George Eliot
English author George Eliot's "study of provincial life," as it is subtitled, is satisfyingly amusing and moving, and brimming with passion, ambition, and amusing secondary characters.
Hawaii by James Michener
Don't wait till your next vacation to read this blockbuster novel that spans millennia and tells the stories of many groups who came to Hawaii in search of a better life.
Persuasion by Jane Austen
Jane Austen's sleeper hit about an intelligent and increasingly impoverished woman who finds herself unmarried at the unthinkable age of… 27!