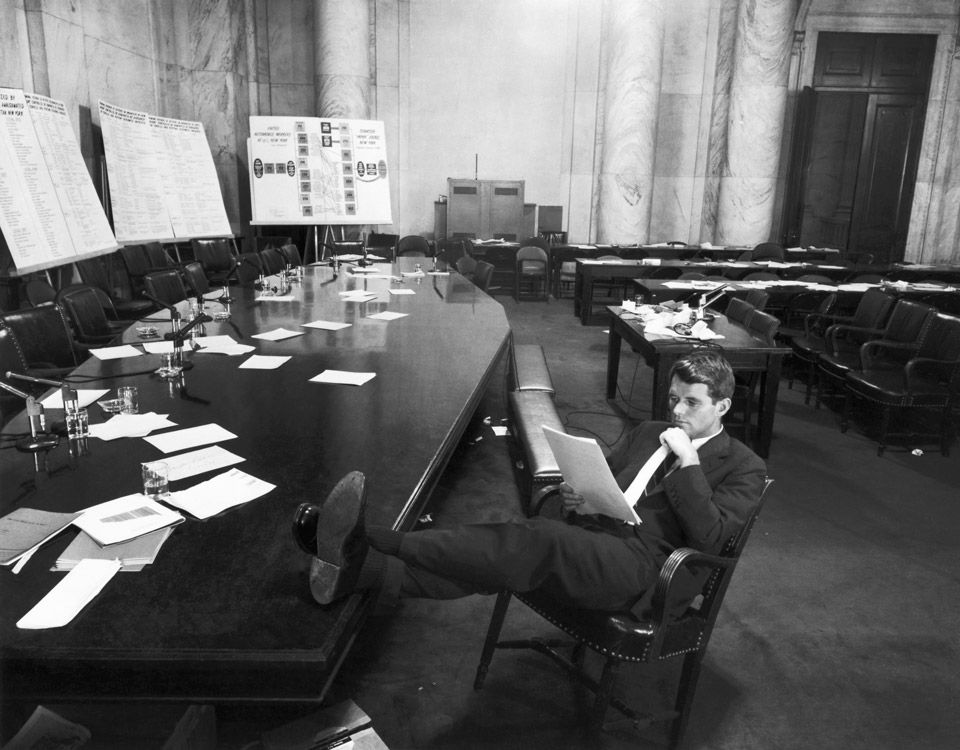 Scorpio season is here (October 22 — November 21) and, just like the determined water sign, we plan to make the most of it. Mercury is in retrograde until November 3 — as astrologer and
Tory Daily
contributor Susie Cox mentions below — so what better time to get out and
vote
! Cast your ballot, then keep reading to find out what else the month has in store.
Scorpio
Happy Birthday, Scorpio. This is going to be a powerful birthday month for you since Mercury is still retrograde in your sign until it turns direct on November 3rd. You have probably already started to make the deep changes, but make sure you finish it by early November. Let go and release the old so you can reinvent yourself. What a grand birthday present!
Sagittarius
This is the month for you to look at your life in a totally new way. Are you ready to change what you've been doing to start something new? If the answer is yes, you are on the right path. Now is your chance to jump ship and start fresh. You know you are ready for it. What is stopping you?
Capricorn
Are you tired of everyone talking about Capricorn? Well, the focus will be on Aquarius soon and you will mostly be out of the limelight. Both Jupiter and Saturn leave Capricorn in mid-December, so you have a couple of good months to complete your transition. You have been working at it for some time and it is finally coming to and end. Are you ready to finish?
Aquarius
Are you feeling the winds of change whipping around you, Aquarius? The infamous Capricorn Party will be changing into the Aquarius Party mid-December and for the year of 2021. Plan for meaningful holidays this year, because you will be in a totally different place than you were last year. How many things can you change in 2021? Be prepared and ready for a new beginning because it's right around the corner.
Pisces
You might be a little sleepier than normal the last week in October. If you can, try to channel that feeling into art, music or creativity. The artiste in you wants to emerge. Is that yoga class calling you? Active meditation just might be your best bet now, or just take a nap.
Aries
You are being awakened by Mars moving through Aries now. On September 10th, Mars will turn retrograde until November 14th. This is the best time for you to release old patterns of behavior, especially around impatience or anger issues. Do you lose your temper and regret it later? Then stop it! All kidding aside, it will become very apparent to you that those actions are no longer necessary.
Taurus
The Full Moon this month will be in Taurus on October 31st which is Halloween! Masks will take on an entirely new meaning this Halloween. It will be interesting to see how creative people will become with the theme of the pandemic. Personally, celebrate this Full Moon by becoming the very best version of yourself. Even if it is only a costume, it will stimulate personal growth no matter what.
Gemini
Your sign of Gemini has planets going through its house of creativity this month. If you are doing art or writing projects, this is the month to push them along. You will be surprised at how artistic and brilliant you are. You shouldn't be surprised because Gemini is brilliant even on an off day. This is your time to shine.
Cancer
This is a strong relationship month for you, dear Cancer. It will involve not only your main relationship, but also your family and even your extended family. Plan for Thanksgiving and Holiday festivities early as there might be some who need more help than others this year.
Leo
This is the month for you to reevaluate your routines around health. Are you ready to shed a few pounds or start working out with a buddy or trainer? This is your month to start. Set a schedule for yourself and don't cheat . . . even once. You will be proud to see the results because of sticking to your plan. They will show right away for some instant gratification.
Virgo
The Capricorn planets are moving through your house of creativity now. Usually, Virgo isn't the sign of creativity or art, but you could challenge that theory now by sprucing things up. If you have a small project that can beautify your home or surroundings, why not do it? Now is the time.
Libra
Venus, your planet or love and beauty, will be traveling through Libra from October 28th until November 21st. Now is definitely the time to do some selfcare or pampering. Can you schedule a spa day? Maybe a mani, pedi and massage is just what you need after this almost unbearable lockdown.
蠍座(10月22日から11月21日)
蠍座
蠍座の皆さん、お誕生日おめでとうございます。エネルギーに満ちた誕生日月になりそう。蠍座では、今はまだ水星が逆行していて、11月3日に順行に戻ります。何か大きな変化を起こそうと思っているなら、11月初めまでに実行して。古いものを手放すと、新しいあなたを再発見できます。それが最高のお誕生日プレゼント!
射手座
今月は、全く新しい視点で人生を見つめ直すのにぴったりな月。これまでのやり方を変えて、何か新しいことを始める準備はできていますか?「はい」と答えられるなら、良い方向に歩きだしています。現状を抜け出して再スタートするなら、今がチャンス。もう準備はできているはず。ためらわないで。
山羊座
「山羊座の話題でもちきり」と言われるのはもう充分ですか?関心の的はもうすぐ水瓶座に移り、山羊座への注目は薄れそうです。木星も土星も12月中旬に山羊座を離れるので、山羊座の移行期が終わるまでの2カ月余り、ラッキーな月を迎えます。これまで取り組んできたことも、いよいよ終盤に近づきます。気持ちよく終わらせましょう。
水瓶座
水瓶座の皆さん、身の回りに変化の風を感じているのでは?強い影響力のある惑星達が12月中旬に山羊座から水瓶座に入り、2021年は水瓶座に滞在します。今年のホリデーシーズンは有意義な計画を立てましょう。今年は去年とはまったく状況が違うはず。2021年をどんな風に変えてゆきたいか考え、新しい始まりに備えて準備しましょう。もうそこまで来ていますよ。
魚座
10月の最後の週はいつもよりのんびり、スローダウンした気分になりそう。その感覚をアートや音楽などの創作に向けてみては。あなたの中の芸術の才能がうずいています。ヨガ教室に目を向けるのも良さそう。アクティブ瞑想はあなたにぴったりな選択かもしれません。昼寝もオススメ。
牡羊座
牡牛座に滞在している火星があなたを目覚めさせようとしています。火星が9月10日から11月14日まで逆行します。この期間は古い習慣を捨てる絶好のチャンス。とくにイライラしたり怒ったりするようなこと。カッとなって後で後悔したりしていませんか?もうやめましょう!きっと、イライラしたり怒ったりする必要さえなくなるはずです。
牡牛座
今月の満月は牡牛座で起こります。奇しくもその日は、10月31日のハロウィン!今年のハロウィンは、マスクがまったく新しい意義をもつことになりそう。パンデミックをテーマに、クリエイティブな発想で仮装を楽しめそうです。あなたも、最高の自分自身に扮して、この満月をお祝いましょう。衣装一つでも、人として成長するための刺激になるはず。
双子座
今月は、創造のハウスを通り抜けてきた惑星達が双子座に滞在します。アートや書き物に取り組んでいるなら、どんどん進めましょう。自分の芸術センスや才能にびっくりするかも。驚くことはありません。双子座は仕事でもプライベートでも才能を発揮します。今こそあなたが輝くとき。
蟹座
今月は、蟹座の皆さんにとって、深い人間関係が育まれる月です。常に関わりのあるパートナーだけでなく、あなたの家族や親戚も含まれます。今年のホリデーシーズンの計画はお早めに。今年は人一倍あなたの助けを必要とする人が現れそうです。
獅子座
今月は、健康のルーティンを見直す絶好の月。ダイエットを始めてみるもの良し。インストラクターの指導を受けてトレーニングも良し。今月はスタートのチャンスです。自分でスケジュールを設定したら、一日たりとも休まないこと。計画をしっかり実行できたら、結果を誇らしく満足に思うはず。
乙女座
いま山羊座の惑星達が乙女座の創造のハウスを移動しています。いつもなら、乙女座は創造性や芸術を司る星座ではありませんが、身の回りを綺麗に整えて、クリエイティブなことに挑戦してみましょう。家や環境を美しくするアイデアがあるなら実行してみて。今がそのとき。
天秤座
天秤座の支配星であり愛と美を司る金星が、10月28日から11月21日まで天秤座に滞在します。今月はセルフケアをして、自分を甘やかしてあげましょう。スパの予約をしてみては?自宅で過ごす時間が多かった期間を経た今、マニキュア & ペディキュアに、マッサージで自分にご褒美を!