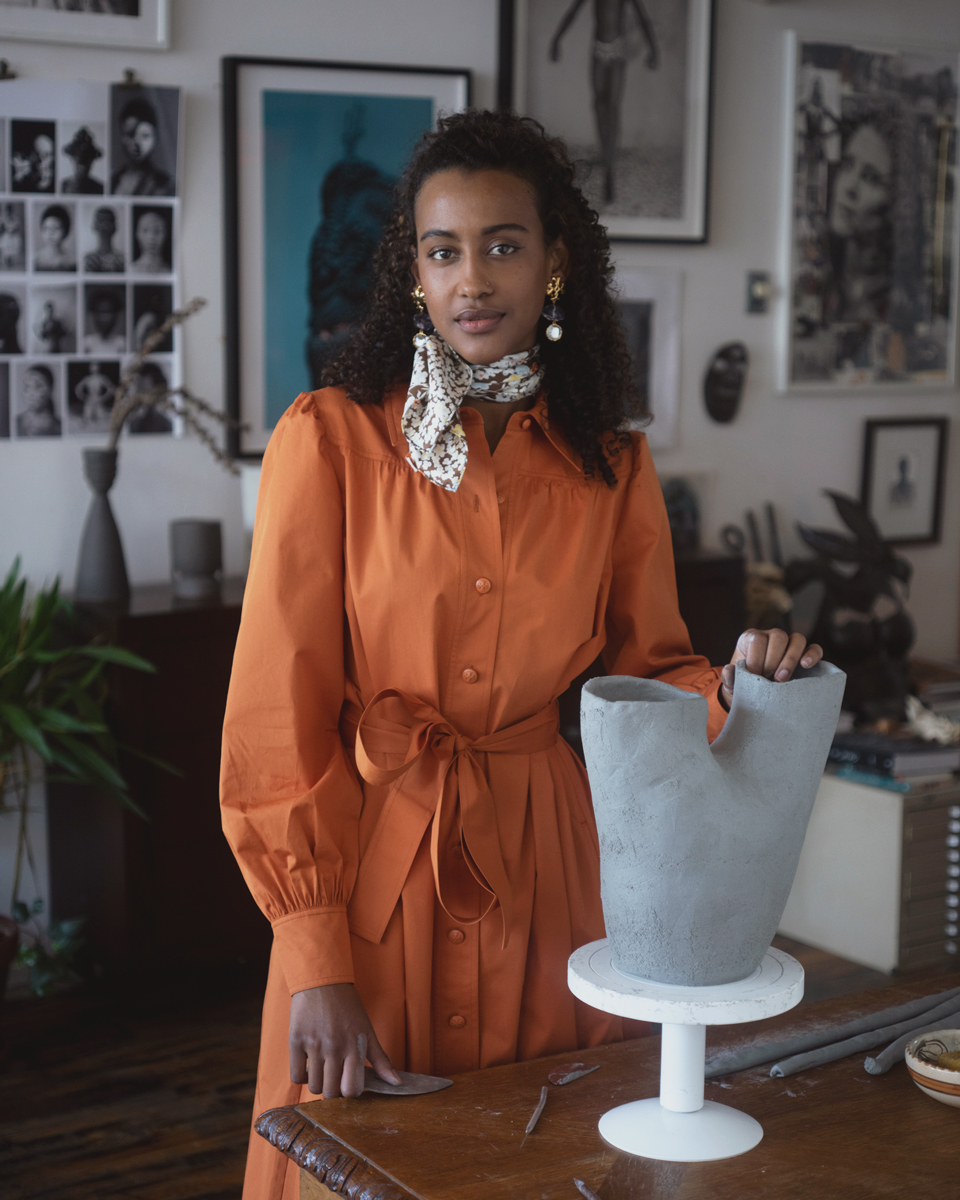 The emotional pull around Dina Nur Satti's work is undeniable. It tugs gently, eventually settling over you like a shroud of warm mist. Organic shapes, looking at times like they've been extracted directly from the sun-scorched earth. For Dina, sculpture is a journey towards self-discovery — a way to learn about her heritage. Originally from Sudan and Somalia, she was raised between France and Kenya before moving to New York City over a decade ago. Through clay, she connects the wonderfully complex web of cultures that she's been exposed to throughout her life.
After seven years spent working for a New York-based non-profit, Dina leaned in to the call from her creative side and launched her Brooklyn studio, Nur Ceramics. She uses ceramics to tell stories — the Zir Vessel speaks of Nubian generosity, the Acacia Vessel of prayer and ritual cleansing…
Before the pandemic, Dina traveled frequently, visiting different communities across Africa to learn and understand ancient methods of crafts and ceremonial traditions. For now, she stays home like the rest of us, focusing her attention inward. "This year, I'm setting the intention to weave back the daily ceremonies that inspire my art and infuse it with the meaning that is the source of the creativity itself," the artist wrote in a recent Instagram post.
Here, Dina shines a light on her process and inspirations.
Before I started Nur Ceramics…
I was on a journey to find a vocation that inspired me.
I knew I wanted to launch my own business when…
I met artists in Brooklyn whose art was deeply intertwined with their purpose.
The tools I can't live without are…
Chapstick and my incense collection.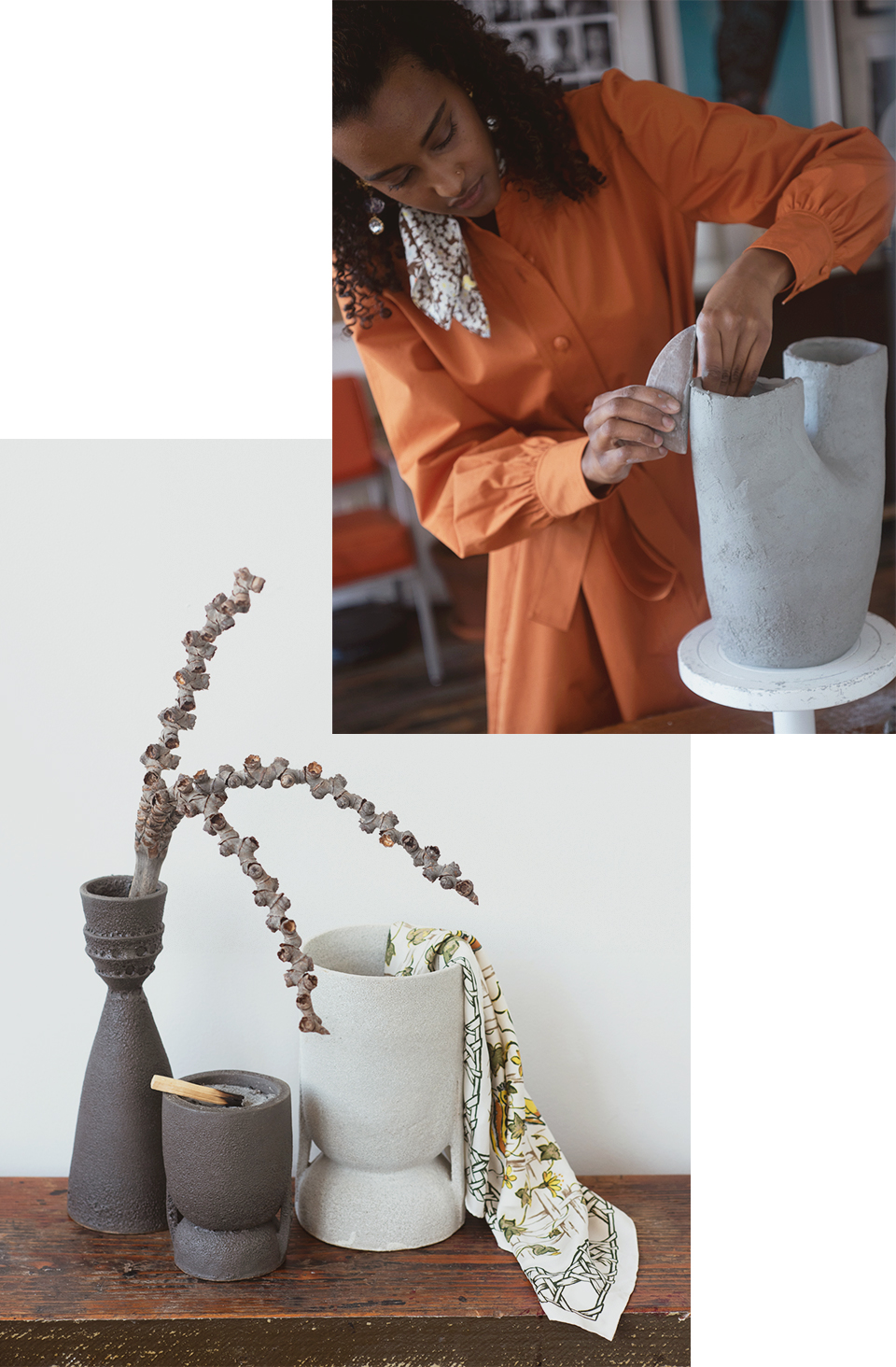 When I need inspiration, I like to…
Read books on ancient cultures, art and mysticism. Receiving new information and concepts expands my mind and creativity and feeds my inspiration.
My guilty procrastination is…
Listening to music and lounging around with tea and snacks.
The thing I am most proud of…
Taking a leap of faith by rerouting my career from working at a foundation for seven years and following my intuition into an artistic career path.
The best advice I have ever received…
Your business is an ecosystem. Only scale as far as you can while guaranteeing that everything in that ecosystem will continue to thrive.
Growing up I wanted to become…
A humanitarian like my father.
I embrace ambition by…
Following what is meant for me and letting go of the things that aren't.
And the people who inspire me to embrace ambition…
My close friends in the creative field.