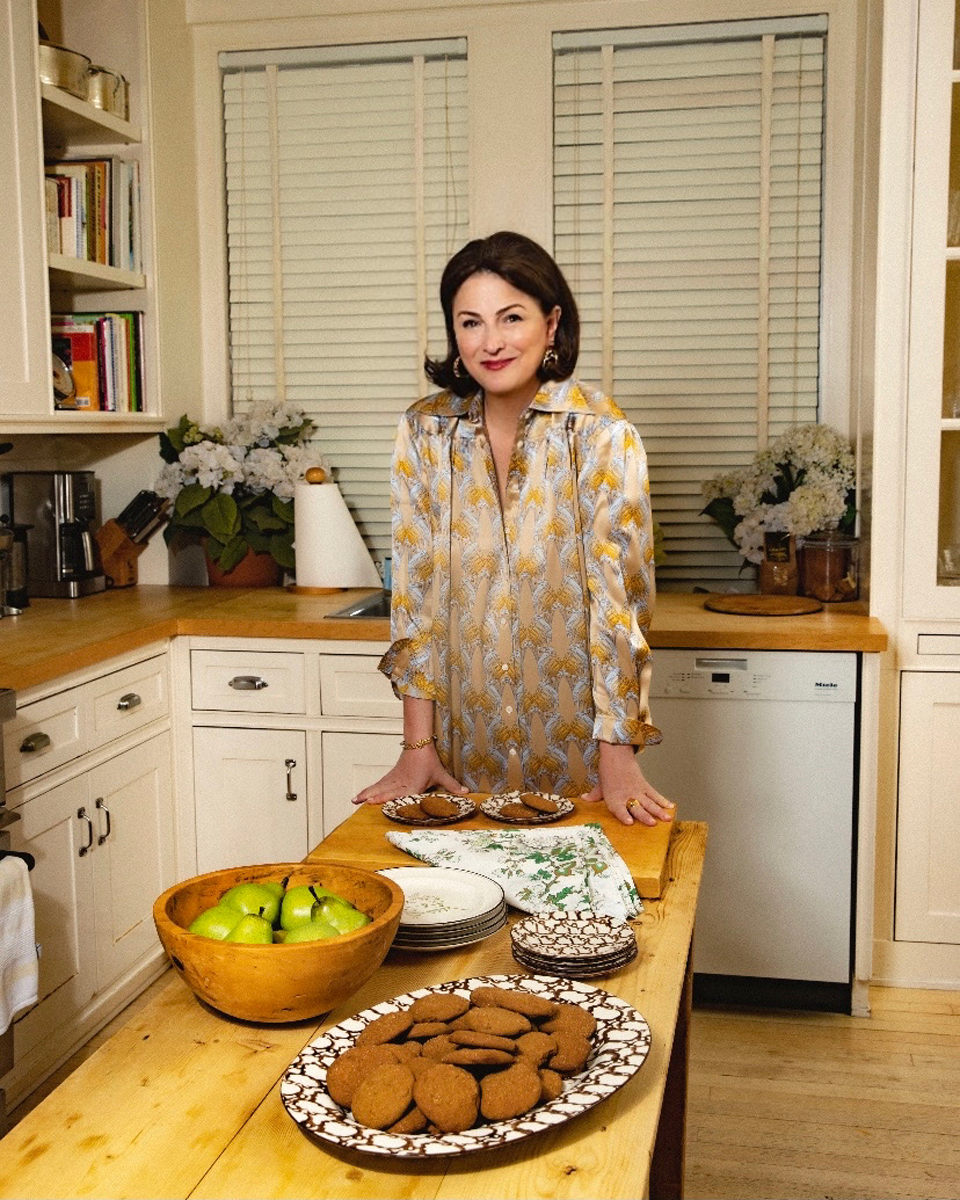 When it comes to entertaining, practice makes perfect. Lucky for us, we know a handful of seasoned hosts and hostesses. With Christmas fast approaching, the Tory Daily team stopped by Marina Rust's Upper East Side apartment for a masterclass in doing the holidays right. Here, the former Vogue editor gives us her go-to tips for entertaining — and a festive recipe, too.
My top tips for entertaining during the holidays…
I've learned to get the wreath and tree up early. It puts me in good cheer to smell them, and then I don't get stressed. Ditto ordering "Happy New Year" cards — they can be sent in January when the schedule is not jam-packed.
Favorite dishes to serve…
Christmas Day lunch is always roast beef and Yorkshire pudding. I have my Grandmother's Yorkshire pudding recipe on my Instagram and it's foolproof.
And to drink…
Mulled cider smells great on the stove, but drinking it makes me sleepy.
My quick fix for last-minute disasters…
Marcona almonds and truffle honey to elevate cheese and crackers. I also like to have small boxes of salted Sea Turtle Caramels from Maine's Ragged Coast Chocolates to give as last-minute presents.
My dinner-party playlist…
I dislike music during dinner, but for drinks, I go full traditional Christmas choir. Then I add the occasional Beach Boys song or a cut from the Grinch soundtrack thrown in with Bing Crosby and David Bowie's Little Drummer Boy duet.
A great hostess gift…
Ragged Mountain Chocolate salted caramel sea turtles or a cypress green Rigaud candle.
Favorite holiday memory from childhood…
Choosing the tree with my dad at a lot on Wisconsin Avenue just below the National Cathedral. The smell of that Rigaud candle. Opening stockings with my dad — we were both very serious about them and did not make choices lightly about stocking stuffers. As a family of two, we really thought about the items.
And holiday traditions I continue to do today…
Granny's Yorkshire pudding recipe — it is on my Instagram — and if I did not drop enough of a hint regarding the green Rigaud candle, I'll repeat it now. That's the scent I always associate with Christmas, along with pine boughs and ginger snaps.