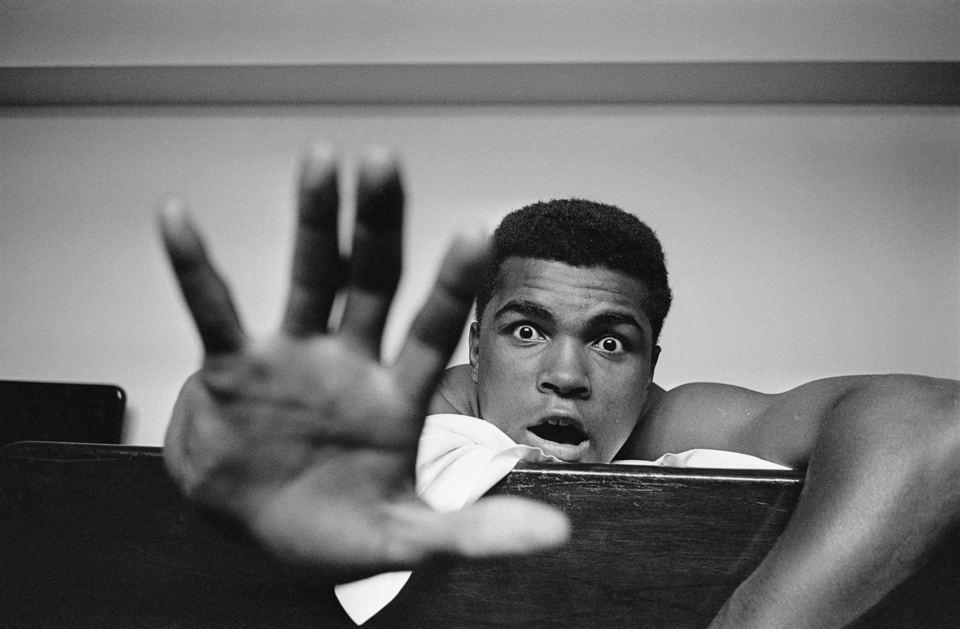 Hard-working and ambitious, Capricorns make dreams their reality. While we enjoy the warmth and comfort of the holidays, the arrival of this earth sign (December 22-January 19) encourages us to keep moving. First, astrologer and Tory Daily contributor Susie Cox will show us the way.
Capricorn
Happy Birthday, Capricorn. You have a lot to celebrate this birthday month, because the group of Capricorn planets that have been pressuring you is now breaking up! Both Jupiter and Saturn just entered Aquarius. Celebrate all the accomplishments you have recently completed! You can relax a tiny bit.
Aquarius
We are now entering a phase of Aquarius. Both Jupiter and Saturn entered Aquarius on December 21st. New beginnings have already started in your life and will get stronger soon. Focus on exactly what you want and this is likely the time it will appear. There is magic in the air for you, lucky Aquarius. Use this opportunity!
Pisces
Your planet, Neptune, is moving through your sign of Pisces now and is about halfway through. You are now in a long phase in your life that will heighten your intuition, inner beliefs, creativity and a spiritual deepening. This is your time to become the best version of yourself. Blossom, dear Pisces.
Aries
Your planet, Mars, has been moving through your sign of Aries for months and I know it hasn't been too much fun. To add to the stress, Mars did a retrograde in Aries too. You might have felt held back, but that is all changing now. Mars will leave Aries and enter Taurus on January 7th. Congratulate yourself for making it through that tough time and doing so well, Aries!
Taurus
Get ready for a burst of energy, Taurus. Dynamic Mars will be in your sign of Taurus from January 7th through March 4th. This is the perfect time to start a new venture. Are you ready for a new career or a new phase in your life? Now is the time to move forward for success.
Gemini
The last few days of 2020 is your power time, Gemini. What a great time to officially release this last trying year to welcome in the new year of 2021. Guaranteed it will be a good year for you. Writing and communications are favored. Do you have a book to write?
Cancer
The Full Moon is in your sign of Cancer on December 29th. Have a little party and celebrate with comfort food in a cozy environment. Invite your loved ones and show them how much you care. Communicative Mercury is involved with this Full Moon, so write everyone little love notes. They will cherish them forever.
Leo
The Moon will be in Leo on New Years Eve. What a perfect time to dress up and celebrate with your good friends. You have permission to be over the top with this holiday. After this terribly long lockdown, you are ready to shine. Let your hair down and have raucous fun in Leo style.
Virgo
The first week of 2021 will have the Moon going through Virgo. This is your time, if you haven't already done it, to organize your plans for the new year. Make a good Virgo To-Do List that you can actually accomplish. Only list your most important projects and not the entire grocery list.
Libra
You will feel different about relationships this month, dear Libra. There is a hidden independence streak surfacing now. Not that you are ending any relationships, you are just reacting to them in a new way. Your voice is stronger and you are learning how to use it. You are being compelled to speak up now.
Scorpio
The second week of the new year will bring the private side of you more into the light. Your Sun is aligning with Mars and you will feel an extra surge of energy during that time. The question is . . . how are you going to use it? If you are in the mood to be more public, now is your chance. Or not.
Sagittarius
This is a lucky phase for you, Sag. The benevolent planet Venus is in your sign until January 7th. Be generous with yourself during these holidays. Maybe Santa can bring you something special. What is your dream present? Just ask Santa.
山羊座(12月21日から1月20日)
山羊座
山羊座の皆さん、お誕生日おめでとうございます。嬉しいことがいっぱいのお誕生月になります!山羊座にプレッシャーを与えていた惑星達が離れて、木星と土星が水瓶座にやってきました。このところ、あなたが頑張って成し遂げてきた全てをお祝いしましょう!ほっと一息つける時期ですよ。
水瓶座
いよいよ水瓶座の時代の到来です。木星と土星が12月21日に水瓶座に入りました。新たなライフステージはもう始まっていて、次々と新しいことが起こってゆきます。手に入れたいものに集中すると、自然と向こうからやってきます。魔法の力が働いて水瓶座に幸運がもたらされます。このビッグチャンスを活かしましょう!
魚座
支配星である海王星が魚座を通過中で、ちょうど半分の地点まで進んできました。まさに今、自分の人生において、直感力、信念、創造性、精神の深化を高めるための長いフェーズに突入しました。最高の自分になれる時期です。魚座の皆さん、今こそ才能を思いっきり開花させて。
牡羊座
この数ヵ月、支配星の火星が牡羊座を通過していますが、楽しいことばかりではなかったはず。火星が牡羊座で逆行することもあったため、ストレスを感じることもあったでしょう。どこか抑え込まれたような感覚があったかもしれませんが、それも一変します。火星は1月7日に牡羊座を去り、牡牛座に入ります。牡羊座の皆さん、大変な時期を乗り越えて、頑張った自分にご褒美を!
牡牛座
牡牛座の皆さん、満を持してエネルギーが高まる時期に備えましょう。1月7日から3月4日まで、ダイナミックな火星が牡牛座に滞在します。新たな挑戦を始めるのに最適なとき。新しい仕事や人生の新たなステージに向かう準備はできていますか?成功を信じて、今こそ前進しましょう。
双子座
2020年の年末の数日間は、双子座のラッキーデー。この絶好のタイミングで大変だった今年をしっかり締めくくり、2021年を迎えましょう。来年は双子座にとって幸運な一年になります。書くことやコミュニケーションが開運の鍵。自分で本を書いてみるのも良いかもしれません。
蟹座
満月が12月29日に蟹座で起こります。ちょっとしたパーティーを開いて、心地良い空間でこころ和む料理を楽しんで。大切な人たちを招いて、その思いを伝えましょう。コミュニケーションを司る水星もこの満月に一役買っているので、ゲストに一言メッセージを贈ってみて。その言葉はきっと皆の心に永く刻まれます。
獅子座
大晦日に獅子座に月が滞在します。ドレスアップして、親しい友達と過ごすのに最高のタイミング。このホリデーシーズンは多少羽目を外しても大丈夫。長いステイホームの時期を乗り越えて、輝ける時です。羽を伸ばして獅子座らしく、賑やかに楽しみましょう。
乙女座
2021年の第1週に、月が乙女座を通過します。乙女座のラッキーウィークです。まだ新年の計画を立てていないなら、この週に取り組んでみて。達成が叶いそうな、乙女座らしいTo Doリストを作りましょう。詰め込みすぎず、重要なプロジェクトだけをリストアップするのがオススメです。
天秤座
天秤座の皆さん、今月は人間関係にズレを感じるかもしれません。独立の気持ちがひそかに芽生えています。それは、必ずしも関係を終わらせるということではなく、これまでとは違う新たな関わり方を見出すことなのです。影響力が高まる中、どのように伝えるのが良いか学んでゆきましょう。今こそ、声を上げるべき時がきました。
蠍座
新年の第2週は、プライベートな側面に光が当たりそう。蠍座の太陽が火星と直線状に並ぶため、この週は力がみなぎるのを感じられるはず。重要なのは、そのパワーの使い方。もっと表に出て活躍したいと思うなら、今がチャンス。全てはあなた次第です。
射手座
射手座の皆さん、幸運期の到来です。慈愛の星 金星が、1月7日まで射手座に滞在します。ホリデーシーズンには自分にご褒美をあげてみては。もしかすると、サンタクロースが特別な贈り物をくれるかも。今一番欲しいものは何ですか?サンタさんにお願いしてみましょう。