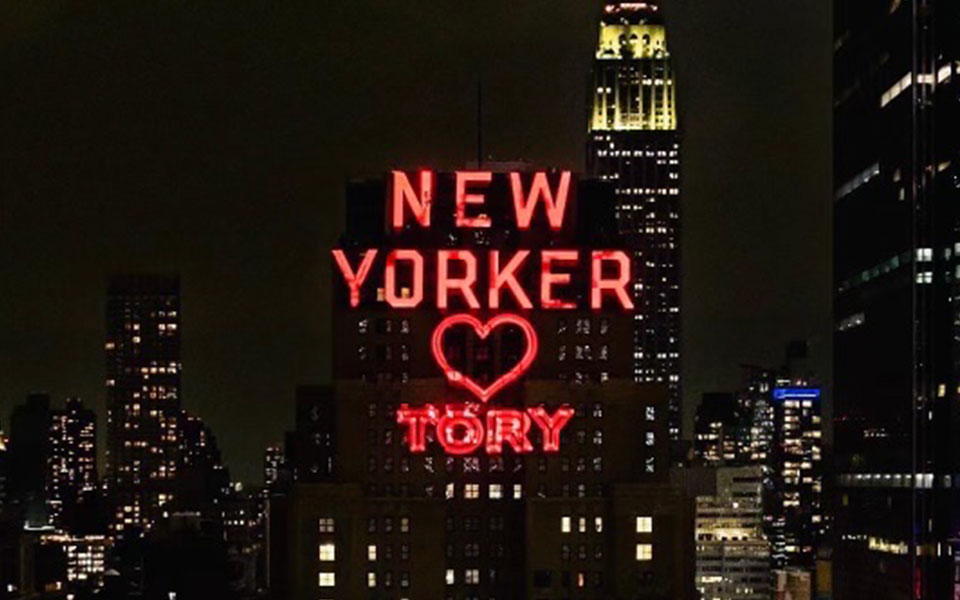 For nearly a century, the iconic New Yorker sign has been a defining characteristic of the city's evolving skyline. Its red uppercase letters glow boldly atop the historic New Yorker Hotel's Art Deco façade.
When the New Yorker Hotel opened in 1930, it was the most high-tech hotel in the country and, with over 2,500 rooms, the largest hotel in the city with its own underground power plant. Despite opening during the Great Depression, it quickly became the place to be, attracting notable visitors such as Eleanor Roosevelt, Muhammad Ali, Rosa Parks and Judy Garland. It had a hidden bank vault — recently converted to a steakhouse — and a retractable ice rink. The who's who of New York City flocked to the hotel's Terrace Room for performances by some of the biggest names from the jazz and big band era.
The New Yorker Hotel has changed hands over the years — and ceased operations between 1976 and 1994 — but it remains a renowned midtown institution. This evening, Tory wished all of New York City a happy Valentine's Day with a surprise projection underneath the legendary sign. NEW YORKER ❤️ TORY shone brightly in the lead-up to our Fall/Winter 2022 show, which took place at Hudson Commons next door. The message was loud and clear: New York, we love you.