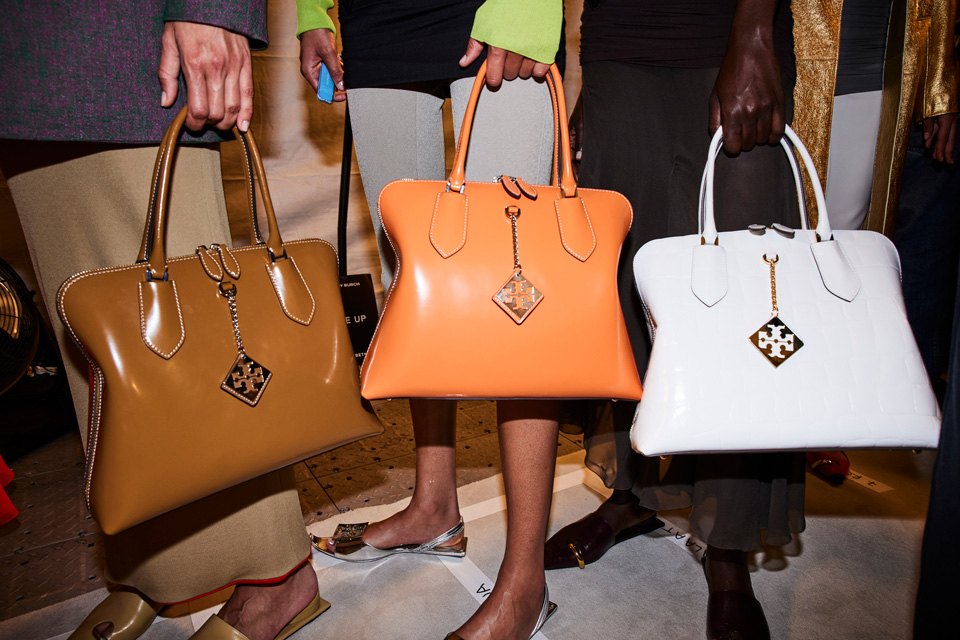 The clean lines of the ready-to-wear are echoed in the season's handbags, two brand-new styles that take inspiration from men's carryalls. Their palette runs from classic neutrals to acid hues and metallics that add pop to the collection's ethereal and icy colors.
OFFICE SEEKER
Our ladylike take on '90s-era doctor bag is called the Swing for the jaunty way it moves on your arm and the arc of its metal logo pendant. A perfect modern work bag, both roomy and lightweight, with an authoritative elegance.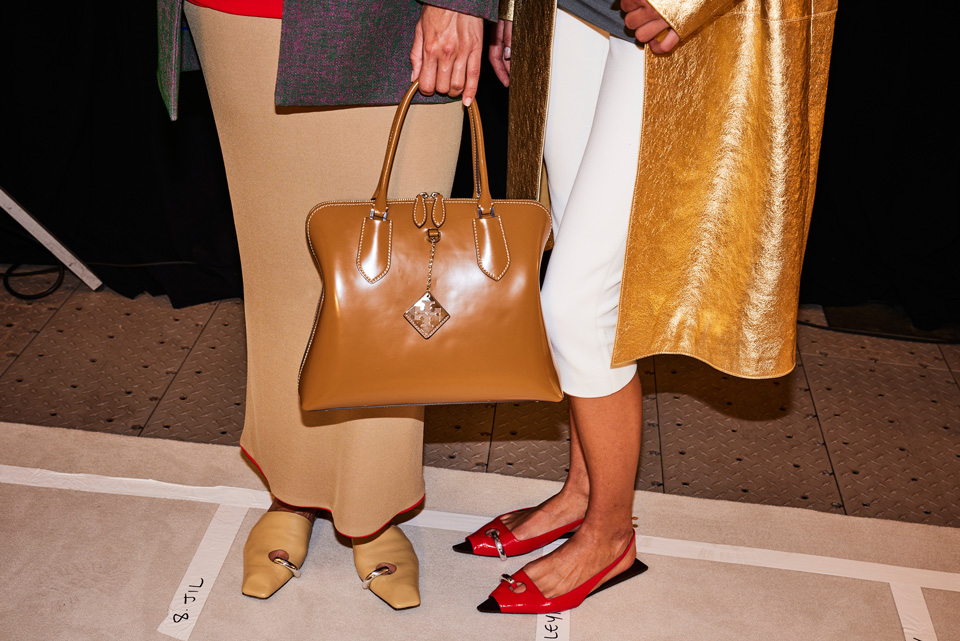 INSTANT MESSENGER
The elongated silhouette of our new flap shoulder bag is a sharper, luxe take on the Gen X messenger with a slim leather-and-chain strap. The simple shape showcases the bags' interesting textures like crinkled patent and embossed snake, while a large square cut-out logo on the front flap reveals vivid contrast colors.